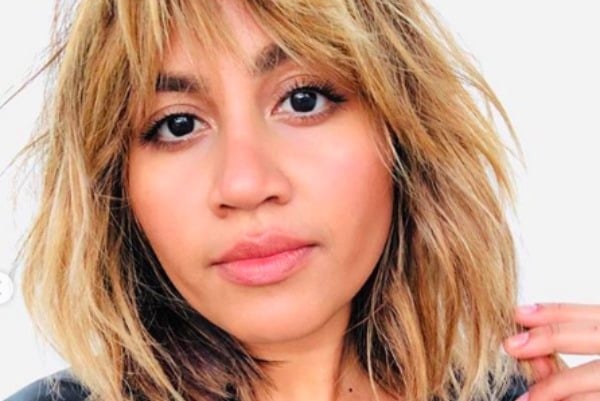 We first met Jessica Mauboy in 2006 when she auditioned for Australian Idol season four in Alice Springs.
She was only 16, and blew the absolute socks off the judges with her rendition of Whitney Houston's 'I Have Nothing.'
13 years later, Jessica is one of our greatest Australian stars, and she has just released her sixth album and in the process, given us a bit of a glimpse into her family life.
Here's Jess's new song 'Little Things'. Post continues after video.
A young Jess grew up in Darwin, her mother's side of the family was from the Indigenous tribe KuKu Yalanji and her father was from West Timor.
She grew up with three older sisters and one younger sister and theirs was the "noisiest house on the block".
Her parents were very musical; her mother sung and her dad played the guitar and they were all very involved in the local church choir.
Speaking to Anh Do's Brush with Fame in 2017, Jess described her home life: "When I do think about it we weren't poor, we were rich with togetherness.
"When kids did make comments about the shoes or what I was wearing it didn't really matter. I was above material things."
When Jess's mother Therese was 10 her mother died.
Hilda was only 36, and was tragically killed when her grass skirt caught fire.
Jess carries her grandmother with her in her middle name and has named her new album after her.