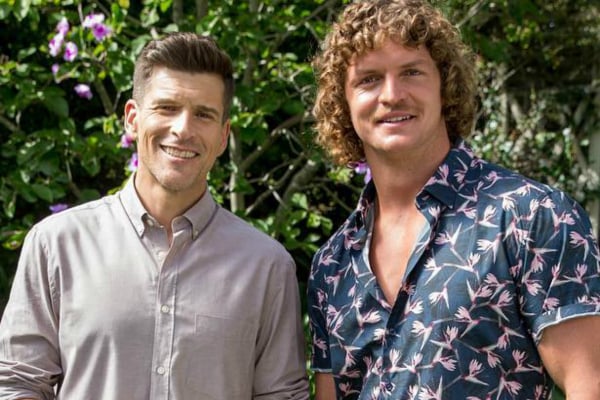 1. Osher Gunsberg has defended Nick Cummins' finale decision to choose no one as 'manly'.
The head game-maker and the last bastion of wholesome Bachelor goodness has come to the defence of Nick Cummins, AKA the man who broke all of our hearts.
Appearing on Channel 10's panel game show Have You Been Paying Attention, the Bach host was quizzed by his fellow panellists about exactly what happened during the season's controversial finale.
And he too, was shocked.
"I was hiding behind a pool filter in a resort with a pair of headphones on watching a small monitor going 'What the f**k?' like the rest of Australia," he told Australian actress and comedian Jane Kennedy.
"Usually, as we know, the first person to get out of the car is the one that's going home, so I know. And that's the best acting I can possibly do there."
However, even though the ex Rugby Union player blatantly refused to keep romantic and emotional pace with the dating program, Gunsberg said his heart was in the right place.
"It takes a man to say 'I can't give you back the feelings that you're giving me, and I don't want to get into a relationship with someone like that,'" he said.