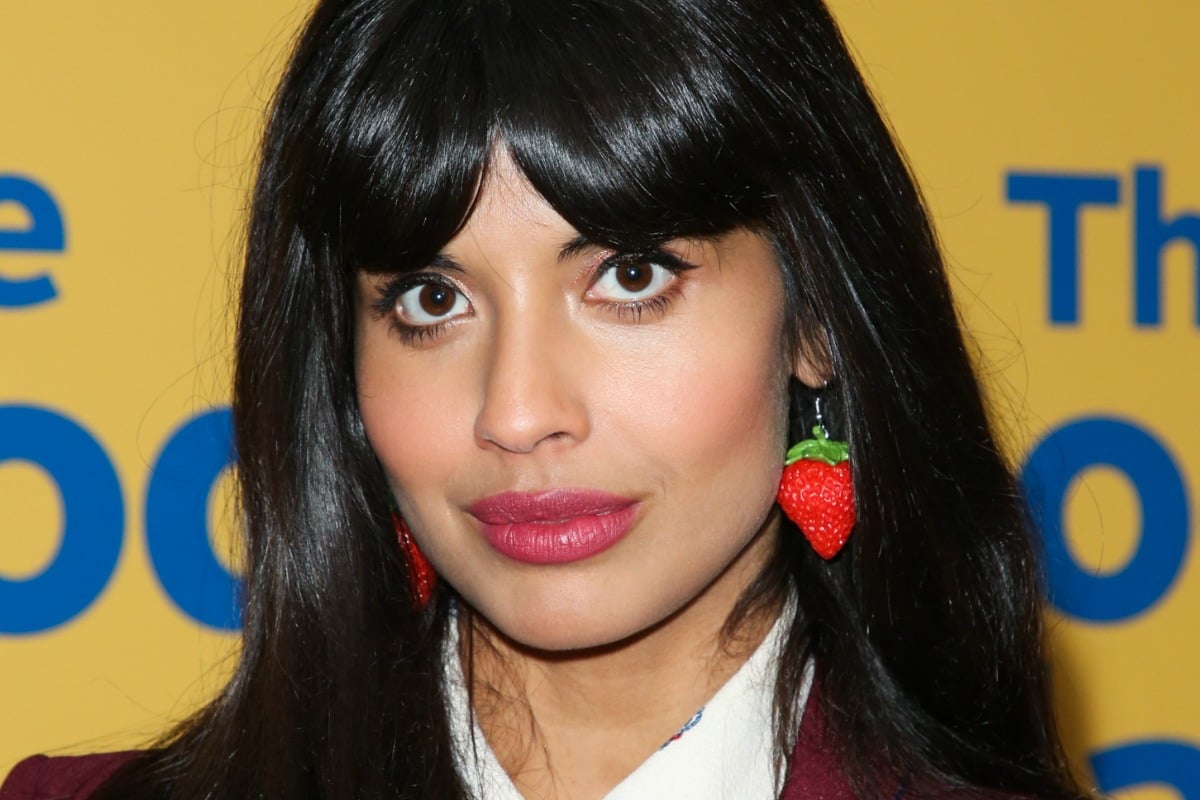 Jameela Jamil's ongoing condemnation of anti-body positivity on mainstream social media has been giving us life for many months now.
"I am not going to stop coming after all the people, men and women, who perpetuate this gross culture of forcing women to remain small and doll-like in order to be accepted by society," she tweeted late last year.
The actress recently vowed to never stop calling out those who perpetuate this "gross" culture. 
She's already targeted the likes of Kim Kardashian, Iggy Azalea and Cardi B for plugging detox teas, and today, she shifted her gaze to Khloe Kardashian, who posted a problematic meme about the "two things girls want" today.
See for yourself: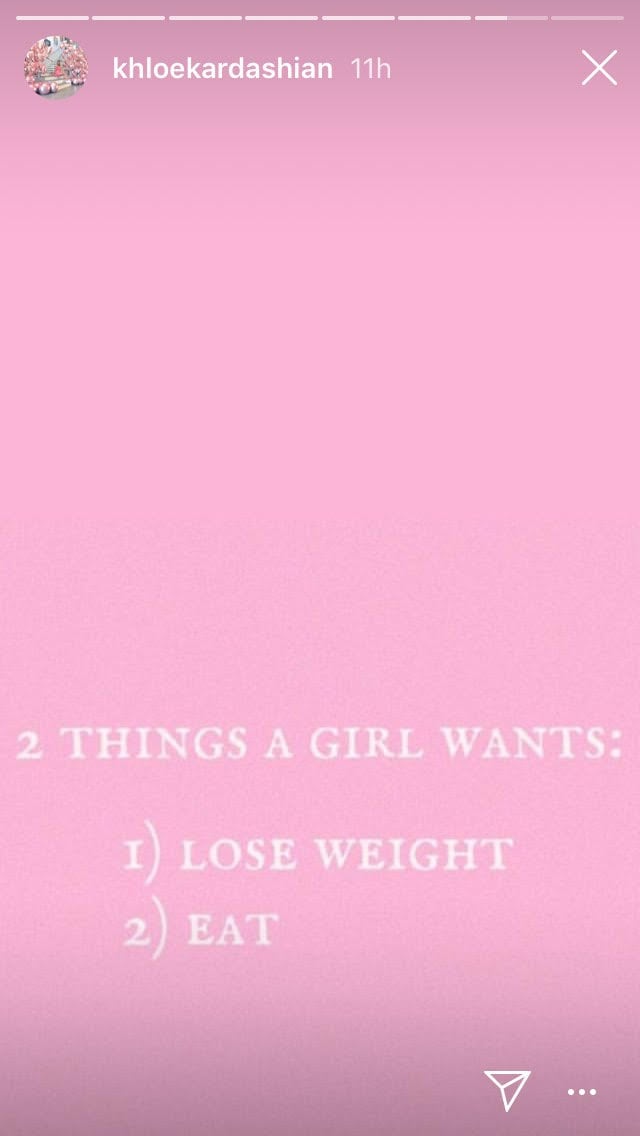 The Good Place actress reposted Khloe's story to her 24.3K Twitter followers to make a poignant statement.
"This makes me sad," she began.
"I hope my daughter grows up wanting more than this. I want more than this. Sending love to this poor woman. This industry did this to her. The media did it to her. They fat shamed her into a prison of self critique."
This makes me sad. I hope my daughter grows up wanting more than this. I want more than this. Sending love to this poor woman. This industry did this to her. The media did it to her. They fat shamed her into a prison of self critique. Dear girls, WANT MORE THAN THIS. ❤️ pic.twitter.com/RFkb0GzxZY

— Jameela Jamil (@jameelajamil) January 10, 2019