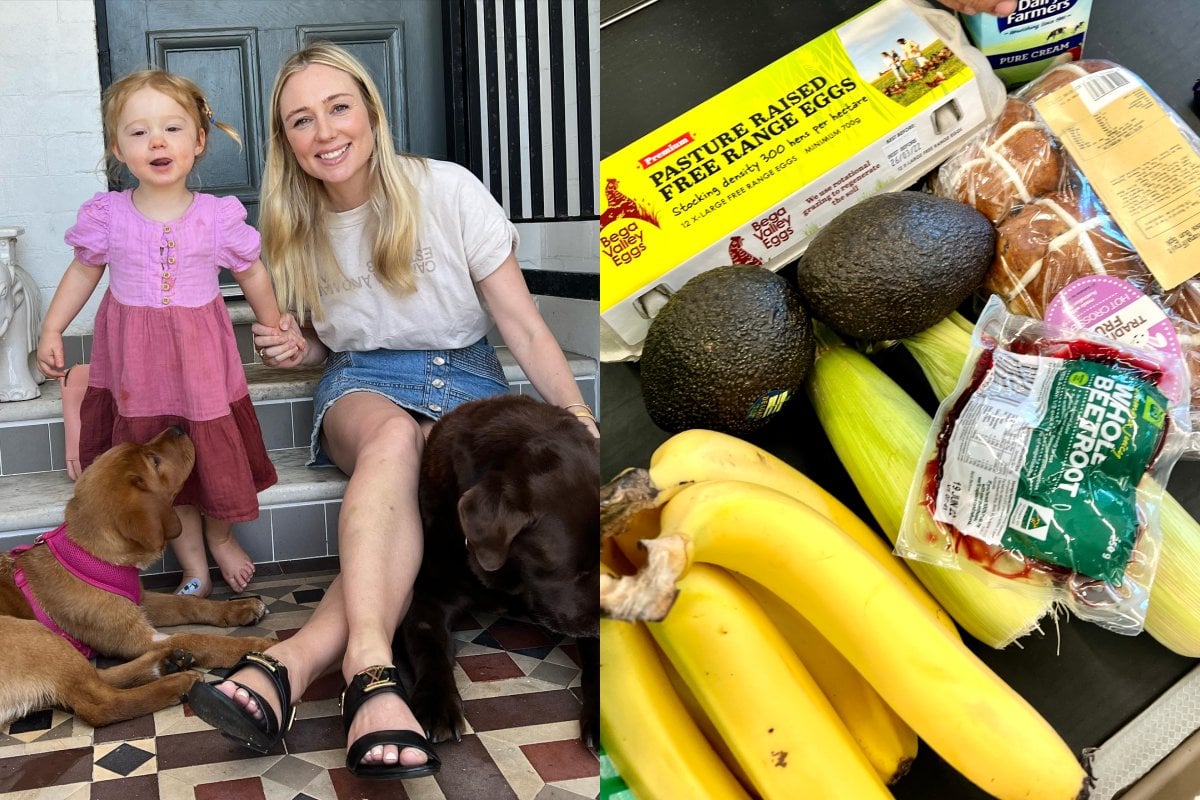 What's in my trolley is Mamamia's look into the weekly grocery shop of Australian women. From food to everyday essentials, here's a peek at what different people are putting in their trolleys. This week, Canna Campbell shares her affordable shop, including her go-to meals and snacks.
Canna Campbell knows how to save money. It's literally her job.
If you didn't already know, Canna is a financial expert, author and creator of the financial media platform, SugarMamma.TV. She's also a mum-of-three and a partner with everyday grocery app, Frugl.
In between her busy schedule helping other people save money, get out of debt and reach their financial goals, Canna's always looking for ways to minimise her own family's expenses. And with grocery prices on the rise, that includes their food bill.
Watch: Four money hacks that don't cut out your daily cup of coffee. Post continues below.
We asked Canna exactly what goes into her weekly shop, including her top tips for saving on pantry staples and fresh produce.
How Canna Campbell approaches her grocery shop.
At the beginning of each month, Canna does a big supermarket shop for the non-perishable items she can buy in bulk - think washing powder, toilet paper, cooking oil and dog food.