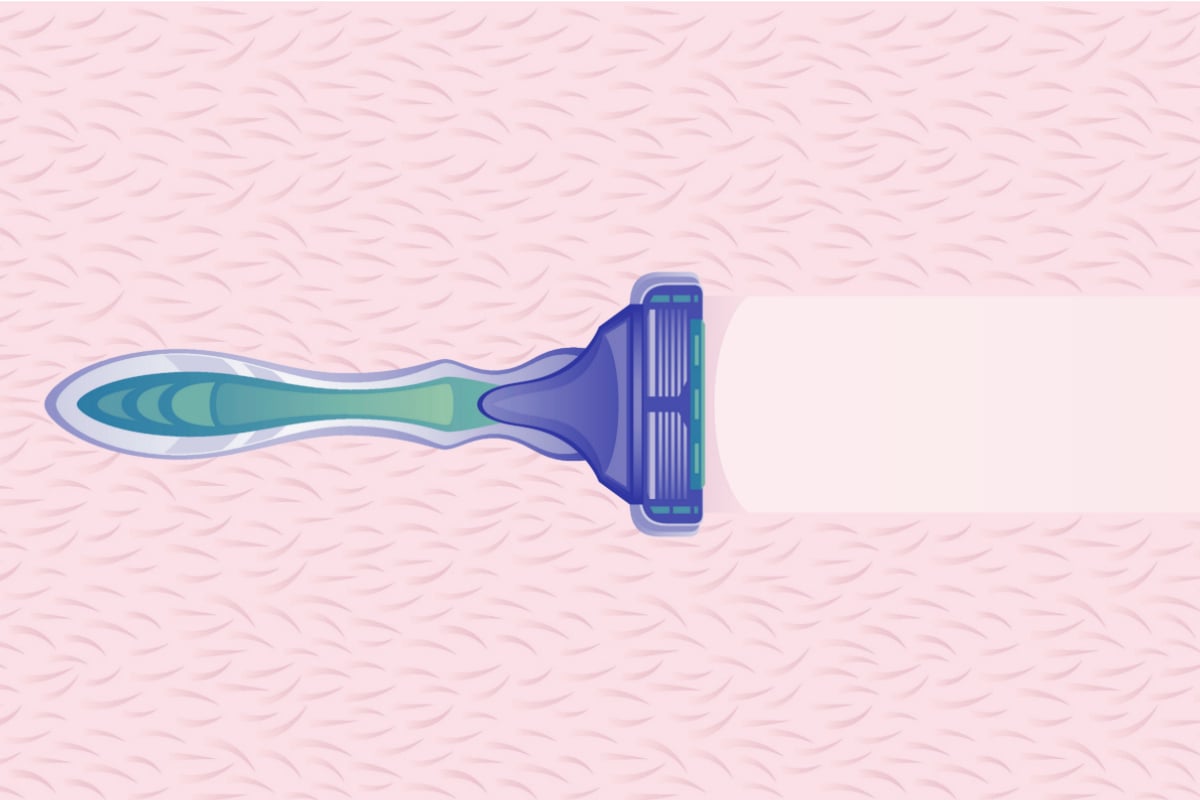 This wonderful nugget of beauty wisdom comes courtesy of Mamamia's beauty show, You Beauty. To ensure you never miss an episode, listen to You Beauty here for free. It's a blast.
Fact: You have (or had) pubic hairs.
We also have pubic hairs and we want to talk about the annoying thing that happens when you try to remove them.
Regardless if you enjoy a full bush look, nothing at all or something in between, most women are well aquatinted with the literal and metaphorical pain of ingrown hairs around your bits.
The red, itchy, grumpy spots that sit along your bikini line in place of the hair you removed because you wanted a smooth bikini line but would've left there had you have known you'd get red, itchy, grumpy spo- it's exhausting.
Although ingrown hairs are almost impossible to avoid completely when getting any kind of wax or shaving, there are a few things you can do to minimise the chances.
Speaking on the topic on the You Beauty podcast, Mamamia's executive editor and beauty journalist of 15 years Leigh Campbell went through the essential waxing/shaving prep steps you might be skipping (get it in your ears below).
The first? Exfoliating.
"It's important to exfoliate the area before and after, not directly after, not when you get home from your wax appointment, but the next day. You want to make sure those pores are open and they're not going to get clogged," she said.
"You don't want to have a red raw area, but you should use a coarse exfoliating scrub, or I would use an exfoliating mit and get down there and do small circular motions."
Secondly, moisturise.
Leigh suggested using a light moisturiser specifically designed to encourage cell turnover to keep the area hydrated.
Her top picks: