Excuse me while I calm myself.
It is an incontestable fact that removing an ingrown hair is one of life's greatest pleasures.
LISTEN: Mia Freedman, Monique Bowley and I discuss our listener's dilemma on Mamamia Out Loud. Post continues below. 

There are few things more satisfying and therapeutic than finding that sneaky little dot, grabbing your tweezers, maybe turning the heat lights on in the bathroom, and grabbing it. 
YOUR BODY IS REJECTING THIS FOLDED OVER HAIR AND YOU GET TO MANUALLY EXTRACT IT. Like a doctor. It's beautiful.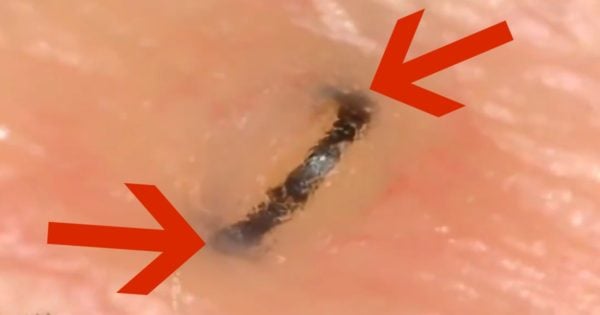 Now, one of the questions that has often kept me awake at night is, "hmm, what would removing an ingrown hair look like close up? With, say, a magnifying glass?"
Well, no more sleepless nights for Jessie. Because all my fantasies have come true.
Allow me to present this fine gentleman's chin hair that he has donated to the Internet in a truly selfless act.
Yes.
It just keeps going.
And, yes. It eventually snaps a little bit.
The video posted on Medical Today, has been viewed almost two million times, one million of which were just by me. Alone.
Put on some rain forest sounds in the background, and watch the slow motion, close up extractions on repeat.
It's the most fulfilling thing I've done in a long time.
You can listen to the full episode of this week's Mamamia Out Loud, here.