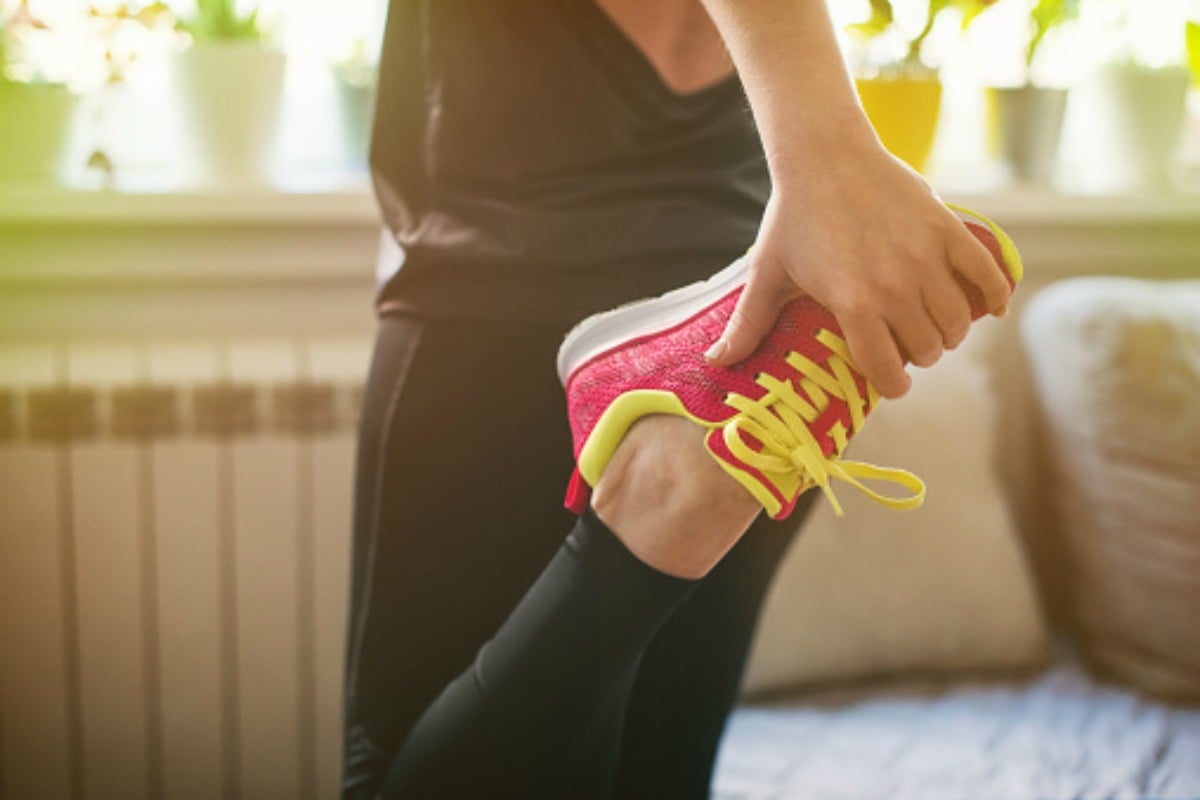 Adopting healthy behaviours like eating nutritious foods and exercising can be a serious struggle in 2018 – when our lifestyles are increasingly geared towards being sedentary and consuming quick, easy, nutrient-poor food.
While many of us would like to improve our overall health, it's far more difficult to do in practice. Especially when we're routinely confronted with the most extreme representations of what 'health' actually is. Exercising seven days a week and eating solely organic, fresh produce just isn't realistic for the average person, and it's easy to become disheartened about our ability to stick to the picture-perfect version of health.
But the all-or-nothing approach to health is probably what's holding a lot of us back. The little things that would make a difference – like getting an extra hour of sleep, or eating more vegetables, or walking more, are hard to maintain.
In particular, living an active lifestyle, with all the other demands of modern life, can seem overwhelming. Even though the World Health Organisation's recommendations of 150 minutes of "moderate-intensity aerobic physical activity" per week (i.e. 20 minutes per day) seems achievable, it's estimated that 65 per cent of Australians over the age of 15 are sedentary or have low levels of exercise.
So how can we integrate exercise into our lives in the long term?
We asked six women about how they made an exercise habit actually stick for good.
Polly: "I connected it to my mental health."
"I had always had a total all-or-nothing approach to exercise until about four years ago," Polly says. It eventually changed when she "finally connected working out with an improvement to my mental health and completely took trying to make physical changes out of the equation".
"I feel crap if I don't work out and I feel OK/good/great if I do. When I broke it down that simply, it clicked and became a habit I could never break."
Polly also says she read an athlete say once that exercise should be like brushing your teeth – just a regular little task you have to weave into your life. When she started thinking of it this way, it completely changed her mindset.
Amy: "I tell myself I'm going to the gym for fun."
When most of us think of the gym – we probably picture ourselves sweating and sore.
But a small shift ended up being particularly motivating for Amy.
"I tell myself I'm just going to the gym to watch YouTube and walk on the treadmill," she says. "Then once I'm there I actually get excited for a full weights workout."