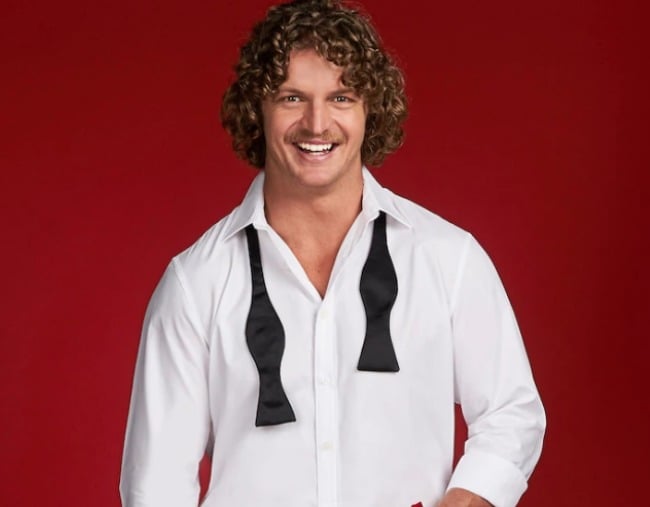 Nick Cummins AKA Honey Badger (and his glorious mustache) is officially The Bachelor 2018.
In case you missed it, Honey Badger Bachelor is a former rugby union player with a larrikin sense of humour.
While The Bachelor has spent the last couple of months living in a mansion in the semi-rural NSW suburb of Glenorie, going on day trips to jump out of planes and sit on romantic-looking couches with his bachelorettes, he's mostly known for being a down-to-earth bloke who loves his family.
Here's everything you need to know about Nick Honey Badger:
So, why is Nick Cummins called the Honey Badger?
In true Honey Badger fashion, he gave himself the nickname after he saw a honey badger fight off a lion in a wildlife documentary.
"There was a documentary on National Geographic or Animal Planet, one of them Fox bloody setups. Yeah, I watched this thing and this honey badger was going toe-to-toe with a male lion," he explained in an interview in 2012.
"And um, he was underneath him — underdog, obviously — on his back, clawing away, one, two and then bloody, the big fella got his canastas clawed off and he trod off round the corner and fell over, and the badger gets back up and I thought, what an animal. You know, that's bloody… that's impressive."
He later clarified why he gave himself the nickname in an interview with the Sydney Morning Herald.
"Well, I just like that aggression, and try to get into the mindset of the honey badger when going into contact during a game," he explained.
"There's no doubt, there's no fear."