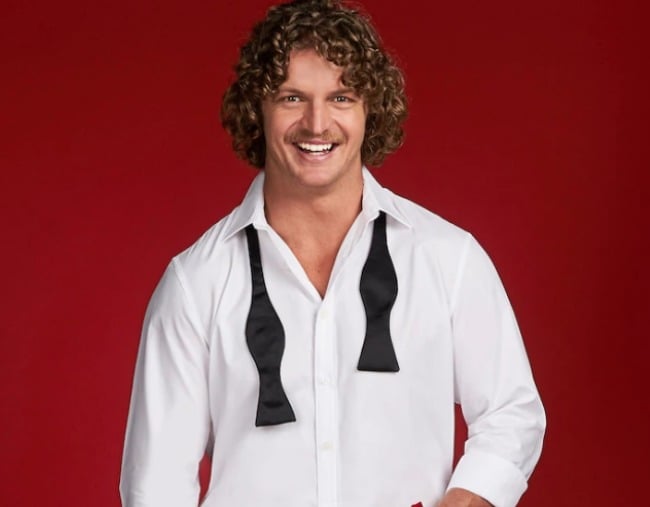 Nick Cummins AKA Honey Badger (and his glorious mustache) is officially The Bachelor 2018.
In case you missed it, Honey Badger Bachelor is a former rugby union player with a larrikin sense of humour.
While The Bachelor has spent the last couple of months living in a mansion in the semi-rural NSW suburb of Glenorie, going on day trips to jump out of planes and sit on romantic-looking couches with his bachelorettes, he's mostly known for being a down-to-earth bloke who loves his family.
Here's everything you need to know about Nick Honey Badger:
So, why is Nick Cummins called the Honey Badger?
In true Honey Badger fashion, he gave himself the nickname after he saw a honey badger fight off a lion in a wildlife documentary.
"There was a documentary on National Geographic or Animal Planet, one of them Fox bloody setups. Yeah, I watched this thing and this honey badger was going toe-to-toe with a male lion," he explained in an interview in 2012.