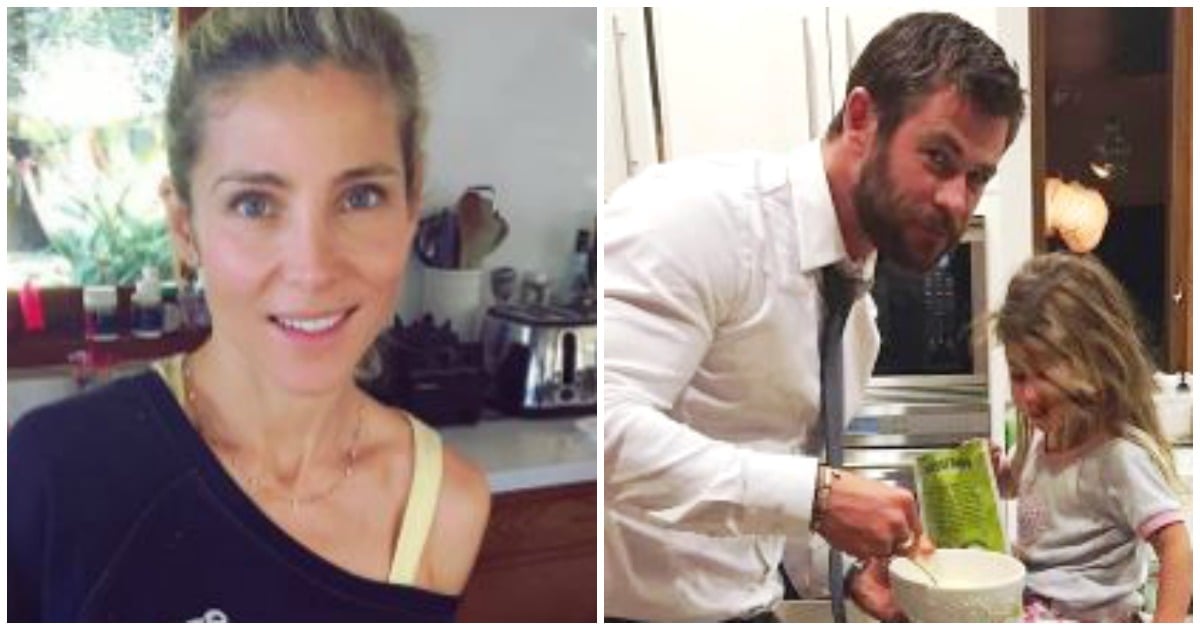 Elsa Pataky is a brave woman.
The Spanish-born model, actress and film producer, who also happens to be married to Chris Hemsworth, has shared a photo of the contents of her kids' lunchboxes.
If you've ever spent any time on social media, you'll know this is a risky move. You see, no one, and I mean no one, can do motherhood correctly, and sharing what you feed your kids for lunch inevitably attracts an army of police, telling you you're doing parenting wrong.
Of course, this wasn't Pataky's intention. She captioned her photo, 'I'm running out of ideas for the kids lunchbox!' followed by the hashtags #help #kids #kidsfood #needinspiration.
Inside the (incredibly organised) lunchboxes were:
Crackers
Peanut butter
Cheese
Strawberries
Kiwi fruit
Small sandwiches
Pasta
Cherries
Hundreds of Pataky's fans commented, sharing their lunchbox ideas, like edamame, polenta fingers, zucchini slice, and chicken and coleslaw rolls (HA – yeah right.)
But, of course, other commenters found issues with the contents of the Hemsworth kids' lunchboxes. 'Not fun at all!,' read one comment, presumably not aware that healthy lunchboxes aren't necessarily meant to be 'fun.' Others still seemed to miss the point of Pataky's post altogether, commenting 'your (sic) so pretty.'
Mmm, yes.
Madeleine West gives tips for working mums. Post continues after video…