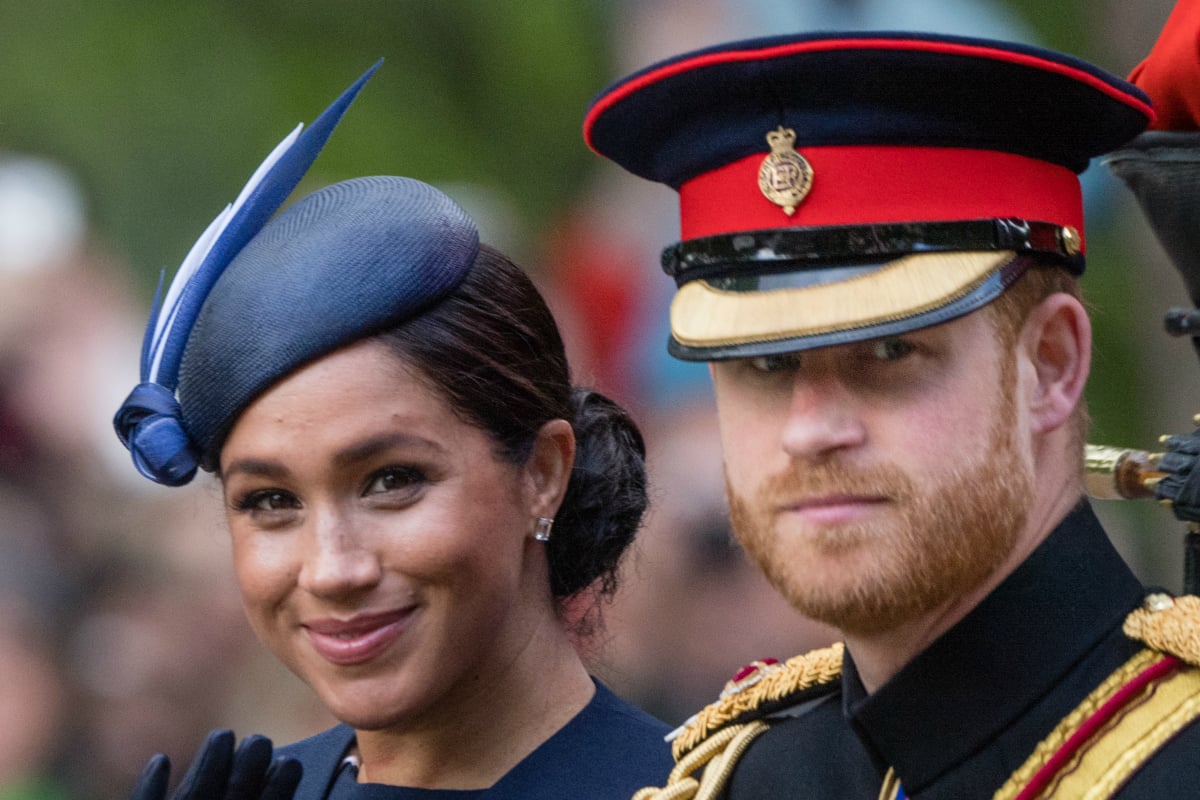 1. A lip reader has a theory about what Harry said to Meghan on the royal balcony.
Well. We now know what Prince Harry, 34, said to his wife Meghan, Duchess of Sussex, 37, during their apparently tense moment at the Trooping the Colour ceremony in London.
As the Royal family gathered on the balcony at Buckingham Palace, cameras captured the former Suits actor turn to her husband, to which he said something.
A no-doubt very reliable lip reader has since spoken to the Daily Mail, and shared that the Duke directed his wife to, umm, "turn around".
Thanks to that assessment, now people on social media think that Prince Harry is "tiring" of Meghan. Because, of course they do.
????????Thought this was funny
Could it be he's tiring of her..
Here we have Prince Harry telling Meghan Markle to turn around at the #TroopingOfTheColour .. #megxitpic.twitter.com/IaZk4NsiAx

— TrumpyGrl???????? (@TrumpyGrl) June 14, 2019
Others made the (rather dubious) observation that she was "on the verge of tears" after the exchange, and look, we don't mean to be sceptical, but… we're sceptical.
Meghan Markle and Prince Harry are new parents after the birth of their son Archie in May.
2. Mel B caught the train to the Spice Girls' London concert. No one seemed to notice.
The Spice Girls may be one of the biggest pop groups in the world, but that doesn't mean they're too important for public transport.
Yep, Mel B, a.k.a. Scary Spice, was spotted chilling on London's Jubilee line tube while on the way to Wembley to perform for 80,000 people at the girl group's concert. Just casually.
She was even applying her own lippy while holding a compact mirror; no makeup artist in sight.