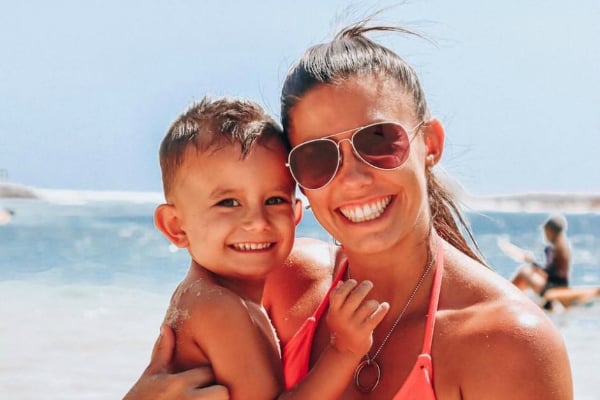 This post deals with domestic violence and might be triggering for some readers. If you or someone you know is impacted by domestic violence, call 1800RESPECTon 1800 737 732. In an emergency, call 000.
Before Hannah Clarke took her final breath, as she lay on the hospital bed in the Intensive Care Unit, the mother-of-three fought for justice.
On Wednesday morning, the 19th of February, Hannah was doing her routine school run when her estranged 42-year-old husband doused her car in petrol, burning to death their three children – Lainah, six years old, Aaliyah, 4, and Trey, 3 – and ultimately killing Hannah, who died in hospital a few hours later. The killer himself died from self-inflicted wounds.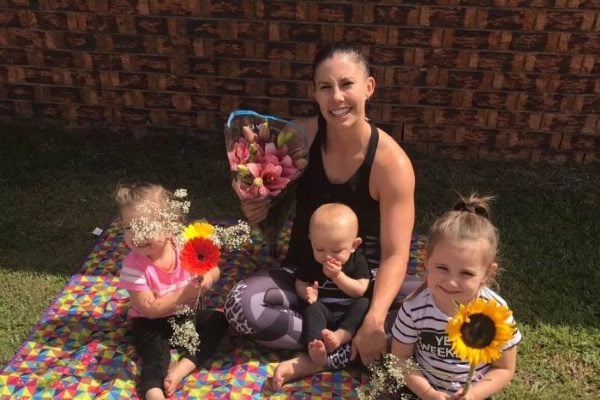 At the vigil for Hannah Clarke and her three children on Sunday night, her final act of bravery was revealed.
"Right through to her passing, Hannah showed amazing courage and heroism, ensuring that she gave our police and emergency services at the scene a detailed statement of the horrific events that unfolded, leading to the death of her three children and ultimately herself," Police Commissioner Katarina Carroll said.
"Hannah's determination to provide our police the information they needed to ensure justice should be served truly encapsulates the sort of person Hannah was. She was strong, she was determined, she was courageous."