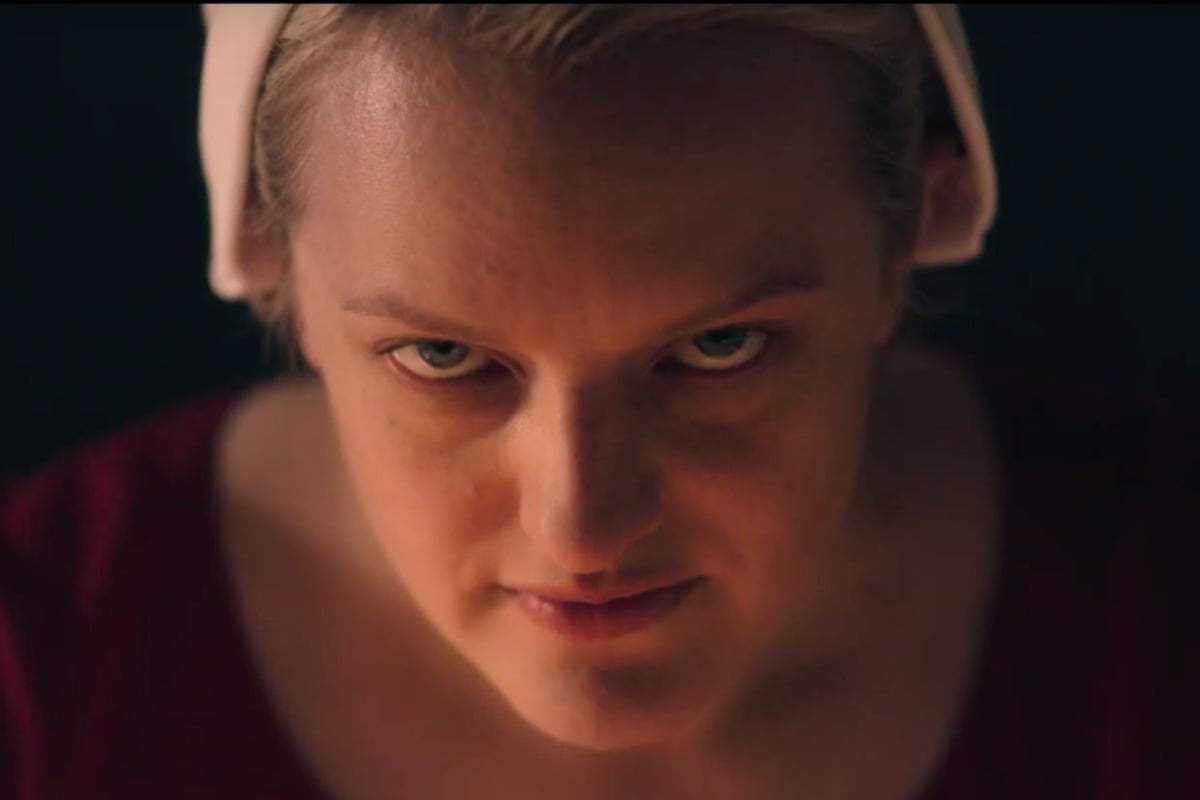 One of the most bingeworthy shows of 2018 is finally coming back to our screens.
During the Superbowl, The Handmaid's Tale released a teaser trailer for its forthcoming third season.
Barely 30 seconds long, the new trailer only shows flashes of action – but there's still a lot to take in.
Watch the trailer for season three of The Handmaid's Tale below.
The opening of the teaser, which features Unwomen going to work in nuclear waste fields and newborn babies being cuddled by the Wives, recreates Ronald Reagan's 1984 political ad 'Morning again in America almost word for word.
But before long, the announcer's voice is warped as we see an image of a vengeful looking June (played by Elisabeth Moss) followed by a scene of flames billowing across the screen.
But it's a split second shot of Emily (played by Alexis Bledel) that gives us the biggest hint about what we can expect from the award-winning show's third season.
In the scene, Emily is seen running with her baby, leaving fans to question whether Emily actually got across the border after June handed her baby to her in the end of season two.
In case you missed it, season two of The Handmaid's Tale ended with June deciding to stay in Gilead rather than crossing the border in the hopes of taking down the government of Gilead.
As season three of the series now stretches beyond Margaret Atwood's novel of the same name, it's anyones guess what will happen next.
The Out Loud team have a discussion on whether or not you should be watching The Handmaid's Tale. Post continues below.
It's believed the season will focus largely on June's resistance to the dystopian government of Gilead.
"[June's] ready to rise up, and ready to take some chances and use all the skills she's learned over the last three years," showrunner Bruce Miller told The Hollywood Reporter.
According to producer Warren Littlefield, Aunt Lydia will return this season too.
Speaking to Entertainment Weekly, Littlefield confirmed that Aunt Lydia survived Emily's knife attack in season two of the show.
While no set release date for season three has been confirmed, since seasons one and two of the show both aired in April, it's safe to say that season three will follow a similar trajectory.
Either way, coming soon can't come soon enough.