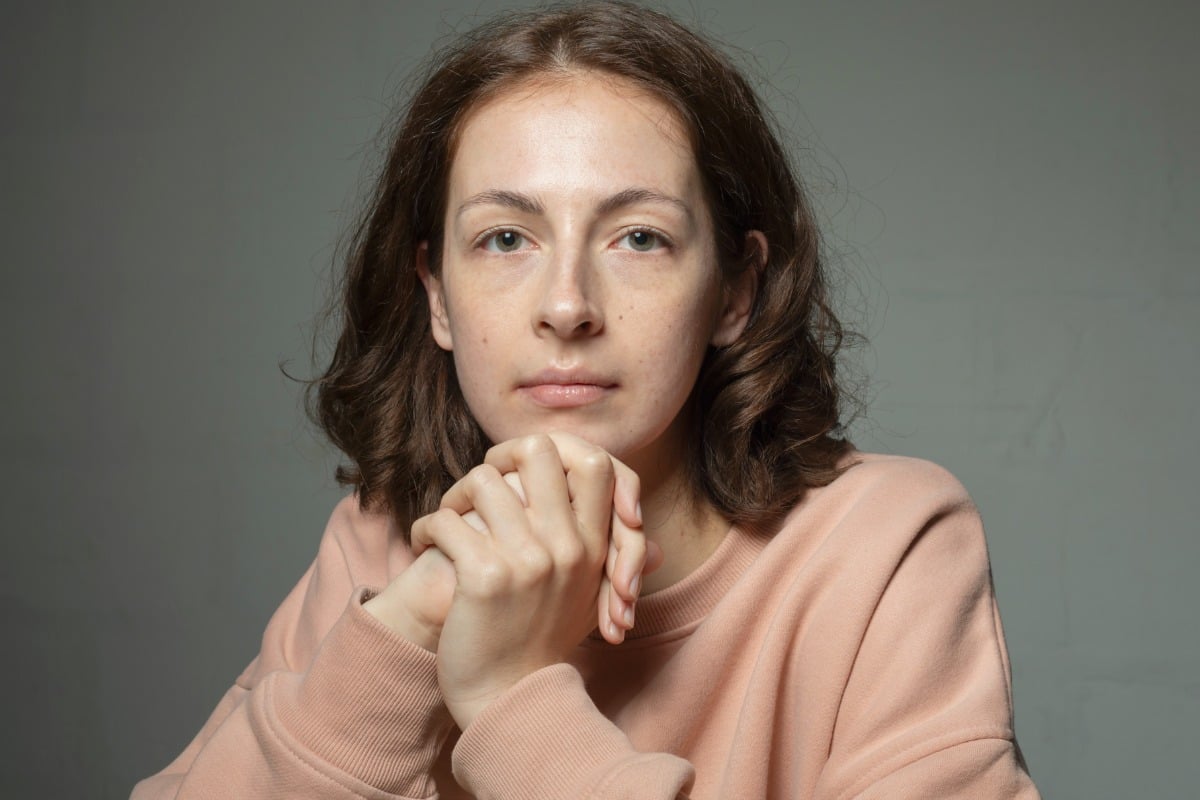 This post deals with domestic violence and might be triggering for some readers. If you or someone you know is impacted by domestic violence, call 1800RESPECT on 1800 737 732. In an emergency, call 000.
I wasn't lucky enough to know Hannah Clarke or her children and I don't know her family, but I've been crying on and off since I heard what happened and I need to do something.
So I buy some flowers and I write a letter and we decide to make our way to Camp Hill to place them at the growing memorial site.
It's strange, because I didn't know them and I feel a little like I'm intruding. But as I lay the flowers down, my eyes begin to well up and the memories start to flood in. They are what have brought me here.
Watch: Women and Violence – The hidden numbers. Post continues below.
I blink and suddenly I'm four again. It's just after bath time in the new house Mum's worked two jobs to buy for the two of us.
It's an old semi, nothing fancy, but it's ours and to me it's a castle. All of a sudden there's a lot of noise and banging downstairs at the door and Mum tells me in her most serious tone to stay upstairs.
But I can hear so much banging and I'm scared. So after a few minutes, I sneak down the stairs and I see the telephone cord wrapped around the wall.
Someone's at the door and they're angry. It's Dad. He's upset that I called him a liar for leaving us to be with another woman.
He keeps kicking and banging and screaming and telling my mum to let them in or he'll… I can't quite make out the rest but I know it can't be good.
My mum is on the phone hiding around the corner and she's speaking in a low voice. I hear her say "I don't know what to do, Mum," and I realise she's speaking to my grandmother.
"You call the police," she says and Mum says "But he IS the police" (he was an officer at the time, back when domestic violence was viewed as a "private, family matter").
She says to call them anyway and she tells my mum that she's on her way. When the police come in, they ask my mum if calling them was "really necessary?" In doing so, they break her trust and mine and she never calls them again.
Afterward, they tell her that they'll be holding him overnight and that he won't be allowed to have any contact with us for 30 days. She tells me not to worry, that my daddy's just confused and his friends are going to help him. But he calls the very next day.