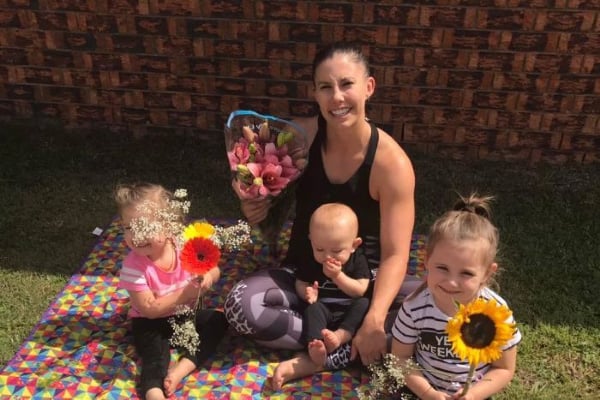 This post deals with domestic violence and might be triggering for some readers. If you or someone you know is impacted by domestic violence, call 1800RESPECTon 1800 737 732. In an emergency, call 000.
The family of Hannah Clarke has spoken of the horrific abuse she suffered prior to her death, calling her killer Rowan Baxter "evil".
On Wednesday, the 31-year-old and her children — Lainah, six years old, Aaliyah, 4, and Trey, 3 —  died from injuries sustained in a car fire lit by Hannah's estranged husband. The killer died on the footpath from self-inflicted stab wounds. The incident has been labelled a 'murder-suicide'.
Hannah's parents, Lloyd and Suzanne Clarke, and her brother, Nathaniel, gave an interview to A Current Affair on Friday night, providing heartbreaking insight into what Hannah's life was like with the man who would go on to kill her and their three kids.
"She said to me only last week 'Mum should I do a will? What happens to my babies if he kills me? Because he'll go to jail for murder, who gets my children?'" Suzanne Clarke recounted.
Watch: Violence against women… the hidden numbers. Post continues below.
Hannah's mum was clear in her assessment of Baxter: "He was evil."
The family claims the killer stalked Hannah Clarke through her mobile phone and knew where she was at all times.
"She wasn't allowed to wear bikinis, she works in the fitness industry and wasn't allowed to wear shorts. She had to cover up," Hannah's mum said.
"In the beginning, we thought he was a prude, but in hindsight we know there was more to it than that. He was controlling. It was Rowan's way or the highway.
"She had to grovel and then he would forgive her. She was petrified.
"He could manipulate her. The night before he killed them he was on the phone to the children crying and she hung up or the children hung up, and she said to me 'Mum I feel so bad for him'.
"He was very good at playing the victim. We knew there was no way she could just say, 'I'm going' and walk out the door."