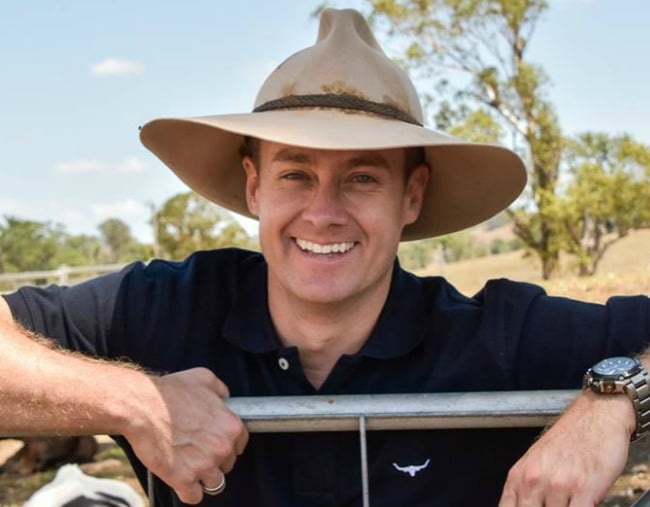 Grant Denyer has shared a troubling photo of his family's 27-acre farm in Bathurst, while pleading for help for drought-stricken farmers.
On Facebook and Instagram, the Gold Logie winner posted a photo of his barren-looking backyard and paddocks, labelling it "situation critical".
"This is how dry it is at our place," he wrote on Sunday. "So dry, the kangaroos are drinking out of our dog bowl."
However, Denyer did not want sympathy for himself, but rather to draw attention to the bleak situation facing hundreds of farmers across New South Wales.
"We're lucky we don't rely on the farm for income but so many in regional Australia do.
"It's so sad right now. In many places it's the worst drought since records began."
The Network Ten game show host said it was not only the financial toll this is taking on farming families, but the "mental and emotional" one.