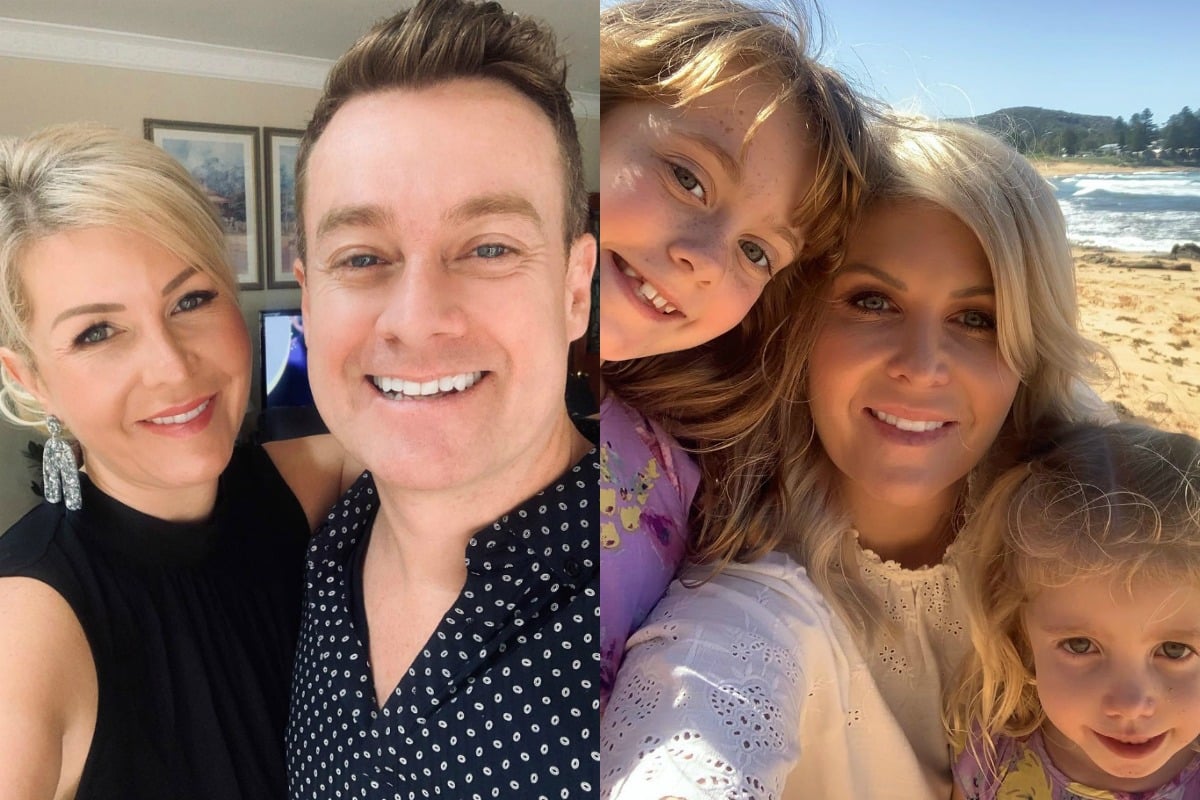 This post deals with addiction, post-natal anxiety and miscarriage which might be triggering for some readers. 
On Sunday night's episode of I'm a Celebrity... Get Me Out Of Here, contestant Grant Denyer shared with his fellow campmates the story of how he fell in love with his wife, Chezzi Denyer. 
The 43-year-old television host explained they were both with other people at the time.
"She worked on Sunrise. She was my producer. We didn't like each other. We hated each other... She was really pushy. And I was pretty arrogant, so we didn't like one another at all," he explained. 
"Then one day... It was so weird. One day we just brushed hands. And I just felt a tingle from my head to my toe. Just this massive feeling. 
"It was a little bit tricky. Unfortunately, we were both sort of with partners at the time. It was so confusing and there was people's hearts involved. And she was married," the Gold Logie winner said. 
"Sunrise is a family show, everyone talks about their family all the time. It made something that was already difficult very complex.  
"It leaked out of our office. Intentionally, I think. And things were being written then."
While Denyer kept his job as the breakfast show's weatherman, Chezzi lost her job. 
"Got to a point where they actually marched her out of the building," Denyer recounted. "I was like, 'Oh, this is all collapsing.' Yeah, she sacrificed a lot."
While both Grant and Chezzi have shared this story previously, some campmates were unaware of how they'd met. 
The couple, who share daughters eight-year-old Sailor and four-year-old Scout, announced their newest family member is due in March 2021.
"So, we have some news. Our mum is pregnant! And mum's really sick. And she's been resting for days," the couple's two daughters explained in a video shared to Instagram.
"It's so exciting that she's got a baby," they added.
"We're so excited to play with it and look after it."