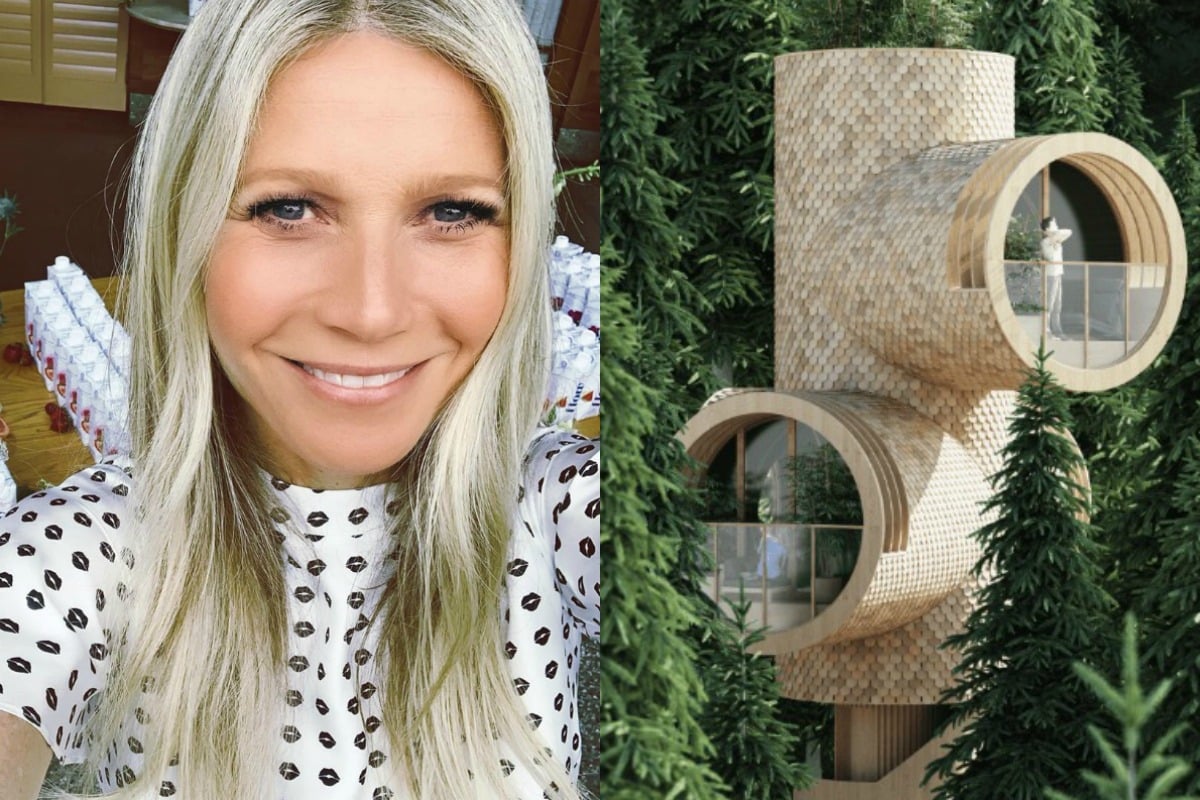 Ah, yes.
It's that time of year again.
Gwyneth Paltrow's lifestyle company, Goop, has released it's annual Christmas gift guide and as expected, it's just as ridiculous as last year. (Well, if not more ridiculous).
Remember that one time Gwyneth Paltrow ate Goop products with McDonald's chips on Jimmy Fallon? Post continues after video.
In 2018, the controversial list included a banana-shaped lamp, a hot-air balloon ride over Mount Everest, and even an actual Spanish village.
And this time around, it's no different.
The aptly named 'Ridiculous but Awesome' gift guide for 2019 features a ~luxury~ brass fire extinguisher, a flight suit training experience and an office chair that stimulates weightlessness… which sounds like a totally normal gift idea. ¯\_(ツ)_/¯
Here's our definitive ranking of the most utterly ridiculous things you can buy from Gwyneth Paltrow's Goop gift guide:
10. Dehydrated Caviar Bar, AU$144