1. Gigi Hadid's "racist video" and why she won't be walking in the Victoria's Secret runway show.
One of Victoria's Secret's most recognisable faces, Gigi Hadid, has pulled out of the world's most feather-filled runway, announcing the news on Twitter.
"I'm so bummed I won't be able to make it to China this year," Hadid wrote. "Love my VS family, and will be with all my girls in spirit!! Can't wait to tune in with everyone to see the beautiful show I know it will be, and already can't wait for next year!"
It was to be Hadid's third walk for the undie giant.
Though a handful of models have had trouble securing Chinese visas for the spectacle, rumour is that Hadid isn't walking because of a video her sister Bella posted back in February.
The video, where Hadid was shown squinting her eyes while holding a small statute of Buddha to her face, was uploaded to Bella's account and ignited a deluge of criticism from those who found the video racist.
The show itself is to be filmed in Shanghai, without one Gigi Hadid, it would seem. Though the runway will be missing one of its most famous faces, we suspect the brand may have just averted quite a significant PR crisis.
2. Karl Stefanovic has slammed Kyle Sandilands and that is all.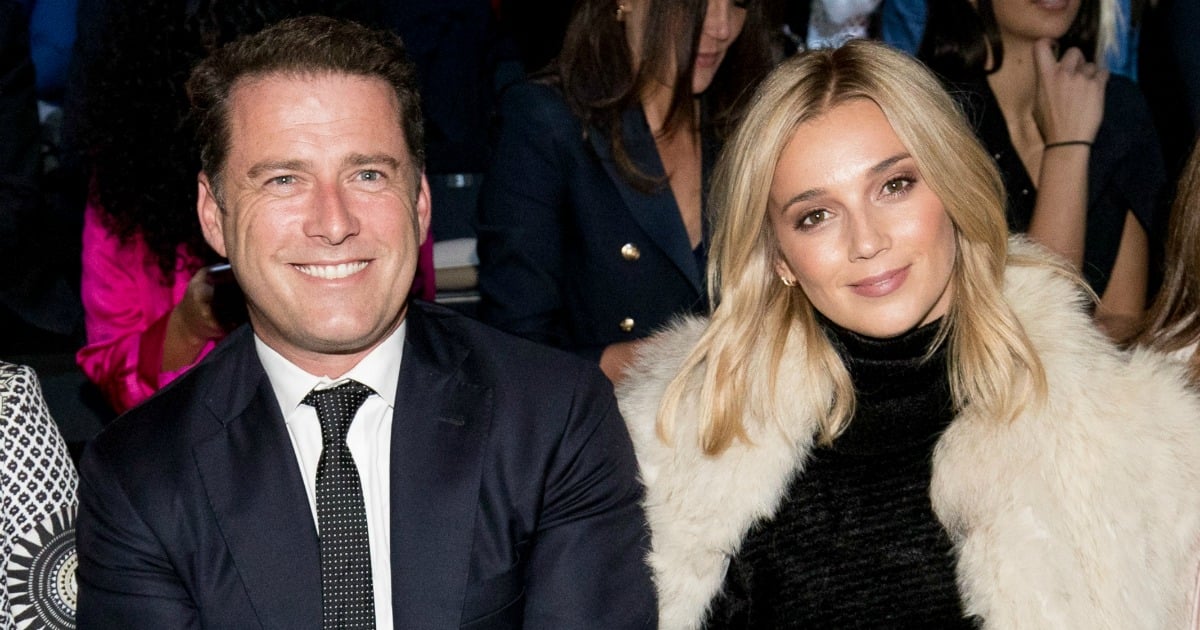 Turns out Kyle Sandilands isn't the first person you should trust to keep a private exchange, you know, private.
Who knew?
Karl Stefanovic learned this very important lesson when the KIIS FM breakfast show host read one of his texts aloud on air earlier this week.
Kyle had been asking Karl if the Woman's Day speculative bullsh*t report about his girlfriend Jasmine Yarbrough being pregnant was true.
Turns out, it's not. And Karl shared, in what was meant to be a private text, exactly why.
"Another load of s**t from Woman's Day. Pretty hard to get preggers when you're shooting blanks," he wrote.
In other words, Karl has had the snip. But he didn't want every single Kyle and Jackie O listener to know about it.
On air this morning, Karl told Kyle exactly how he felt.
"Our personal messages end up on your bloody show," he said. "I can never trust you Kyle Sandilands."
Moving right along, then...
3. Kim K would rather drink a sardine smoothie than JUST TELL US IF KYLIE AND KHLOE ARE PREGGAS.
Let's play a game, friends.
How much money would it take for you to, say, drink a smoothie made from, oh we don't know, sardines?
$1,000? 10,000? $1 MILLION?
For Kim Kardashian, who makes more than you ever will in a day, the threat of ruining a pregnancy PR moment exposing a sisters' secret was all it took.
On The Late Late Show with James Corden's famed segment, Spill Your Guts or Fill Your Guts, Kim downed the revolting smoothie after the host asked her to clear up Kylie Jenner and Khloe Kardashian's pregnancy whispers once and for all.
"Are they true, yes or no?" Corden asked, to which Kim answered with a big gulp of sardine mush.
Now that's loyalty.
4. "I'm tired of protecting her": Kate Ritchie posts first ever photo of her daughter on Instagram.
If being a parent isn't hard enough, throw in a few thousand Instagram followers and a public profile and you have a whole other challenge to tackle - how much of your child's life you share, and how much you keep private.
Radio host Kate Ritchie normally sits firmly in the latter camp, but today she's broken her own rule for good reason.
Alongside a picture of her daughter Mae, Ritchie wrote, "I don't often share this most precious being but sometimes I am tired of protecting her and want to rejoice in her.
"She is full of wonder in so many ways and she also helps me to simply be me."
She continued to list the lessons her "little one" has taught her including to be patient, be the best version of herself, stand up for herself and for girls, to appreciate the simple things and to curb her 'foul mouth'.
With a face like that we can see why she's desperate to show her off to the world.
5. Ewan McGregor's ex-wife has spoken about their split in the most eloquently succinct way possible.
After officially announcing their separation last month, actor Ewan McGregor and wife Eve Mavrakis have kept relatively mum on the subject.
Up until now.
After a follower left a particularly brutal comment on Mavrakis' Instagram supporting her separation, and denouncing her ex-husband's alleged infidelity, the production designer replied with a very effective "what can I do?"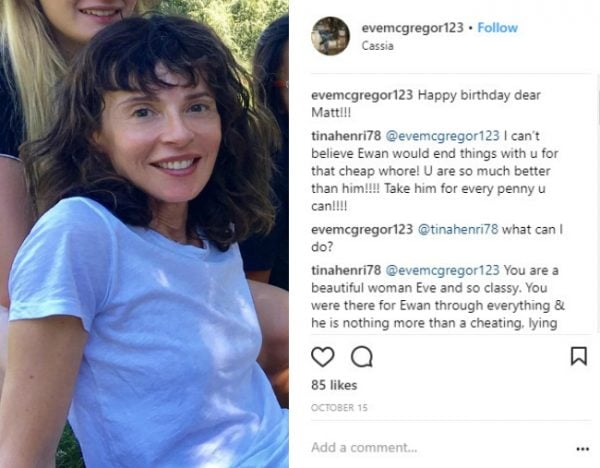 Although their split was common knowledge, Mavrakis essentially confirms McGregor's affair with Fargo co-star Nikki Swango, who he's still in a relationship with now.
But her point is a salient one. At the end of the day... what can you do?