There's not much that's wrong with hilarious dating show First Dates: it's fun to watch, those who fail to find love on the show get to come back for a second chance, and there are a diverse range of couples shown on screen.
But if we had to pick one thing that irks us a little, it's the fact that there are no real, lasting love stories that have come out of the show.
With news earlier this week that Aussie couple Grace and George were NOT actually together after meeting on the show (despite the end credits of the episode telling us otherwise), we need a good First Dates love story.
We may have had to look as far as the UK to find one, but a couple who met on the show have just announced they are expecting their first child.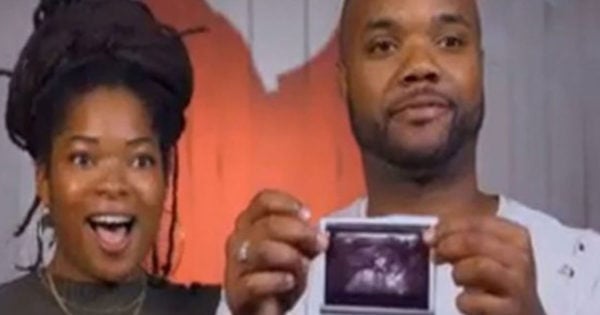 Ibiba Mudada and Aarron Stewart met on the UK version of the show, and realised it was love after just three dates.