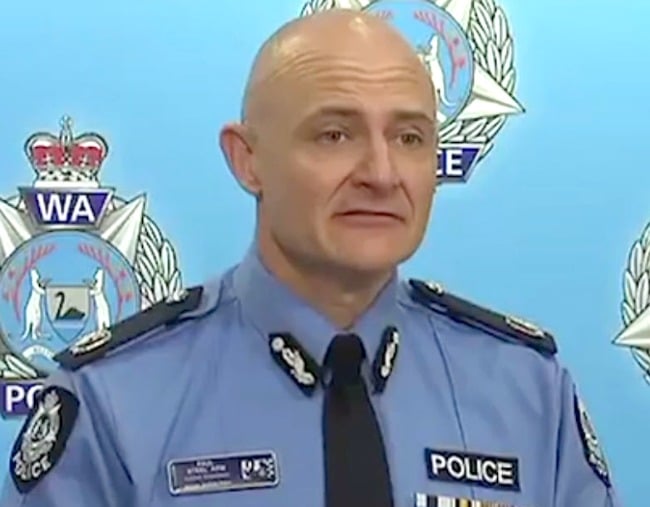 A 19-year-old man has been charged with the murders of an eight-year-old boy, a 15-year-old girl and their mother at a house in a Perth suburb.
WA Police say the man will appear before Midland Magistrates Court on Monday to face three murder charges.
Police on Monday released the ages of the family. The mother was 48.
The boy and his mother were found dead inside the home and the teenage girl was found critically injured in the backyard but died on the way to hospital, police say.
Assistant Commissioner Paul Steel told reporters in Perth on Sunday, a senior homicide squad investigating officer had said it was "potentially the most horrific crime scene he has ever been called to".
"It is a very complex and I would say horrific crime scene."
"This is a terrible tragedy for the family involved, for their extended family and for those first responders who were forced to attend what was a horrific crime scene."
Police were initially called about 1.30am on Sunday to a convenience store on The Broadway before they went to the home.
The deaths come just two months after Peter Miles, 61, his 58-year-old wife Cynda, their daughter Katrina, 35, and her four children – daughter Taye, 13, and sons Rylan, 12, Arye, 10, and Kadyn, eight – were found dead at their farm at Osmington, near Margaret River.