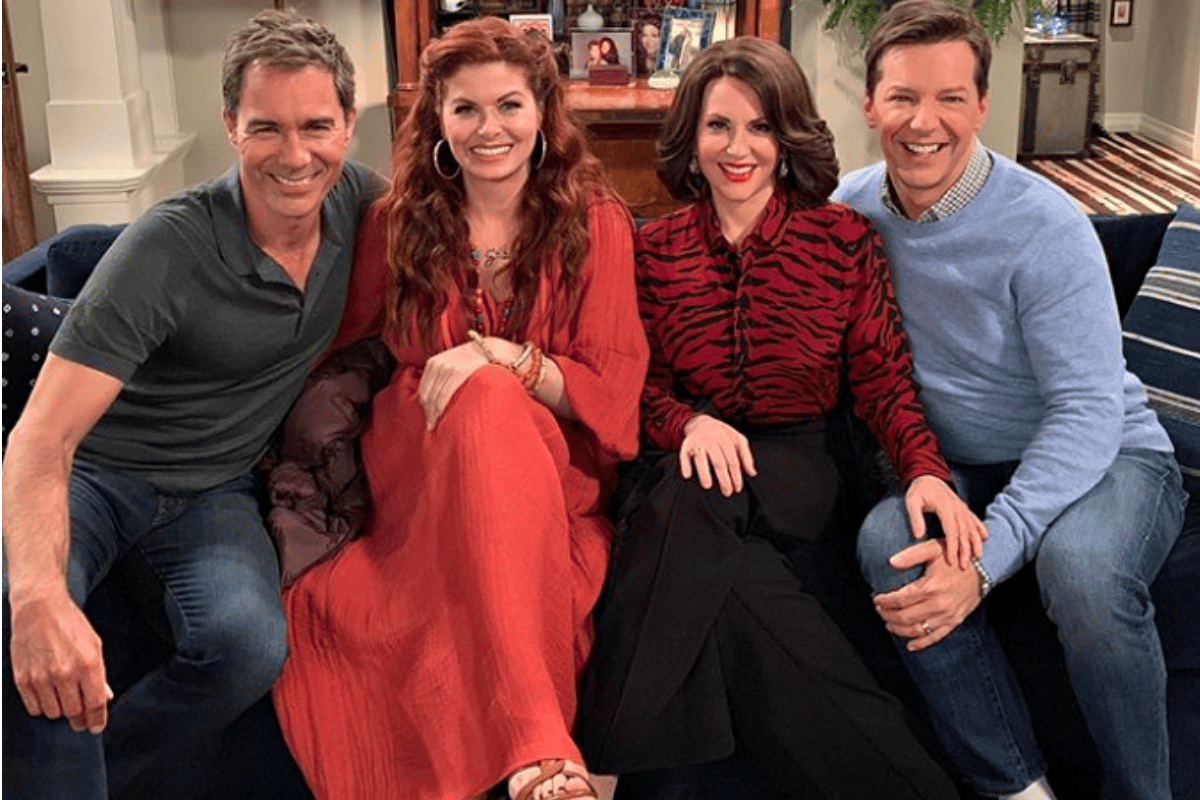 Will & Grace is one of those comfort shows.
You know the ones?
Friends and How I Met Your Mother are in the same category. Comforting, easy to watch shows that you can pop on in the background while you're doing something else.
Megan and Debra in happier times. Post continues after video.
Will & Grace has been around for what feels like forever airing its first episode in 1998.
But 11 seasons and 228 episodes in, we've hit a snag.
It appears two of the main characters have had a falling out, and that's why the show we all watch during a breakup/after a stressful day/while we're chatting to our friends on messenger/scrolling on Insta/cooking dinner is coming to an end (for good this time).
The first hint of a feud between Messing and Mullally, who play Grace Adler and Karen Walker on the show, came last year.
In August, they unfollowed each other on Instagram and then Mullally posted a cryptic message in a now-deleted Instagram post.
"One of the best feelings is finally losing your attachment to somebody who isn't good for you," she wrote.
She followed up with another post that read, "Don't ask people for directions if they've never been where you're going".
 

View this post on Instagram