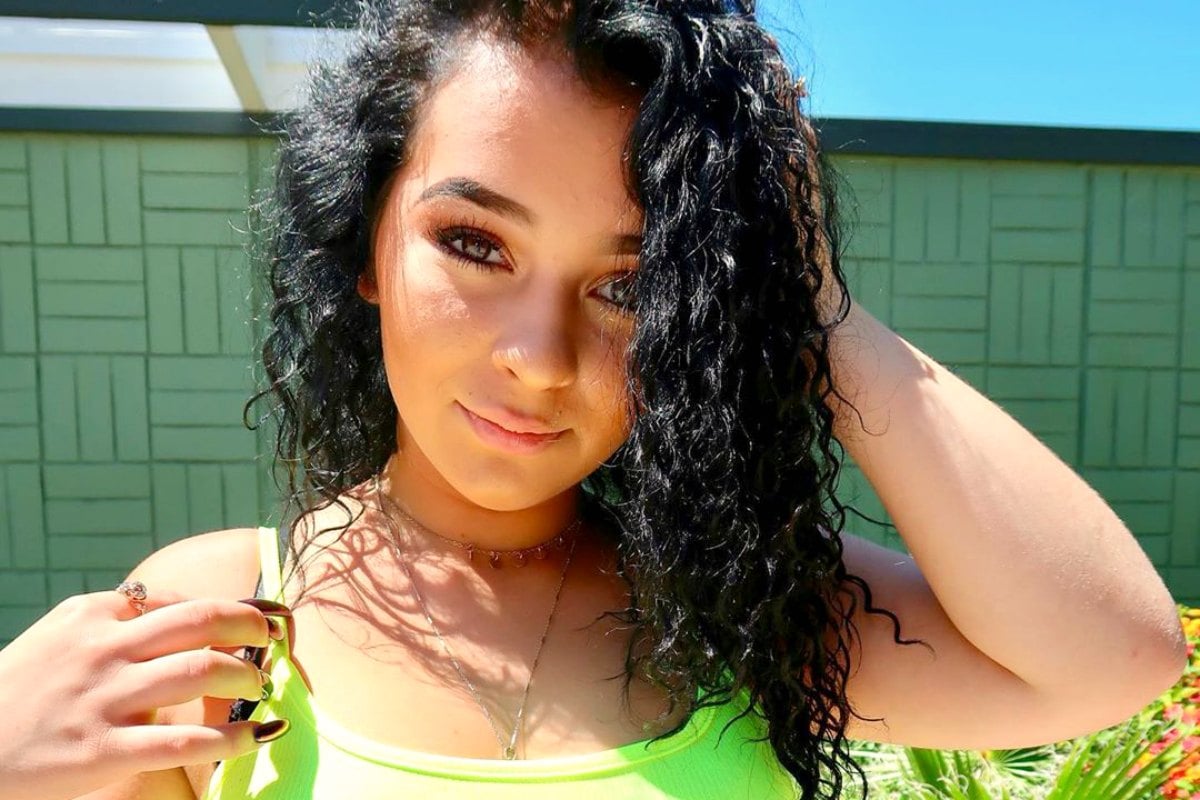 Danielle Cohn poses in lingerie and bikinis. She has millions of followers on YouTube and Instagram. She caused controversy earlier this year when she claimed to be pregnant and married at the age of just 15.
But now, Danielle's dad Dustin says she's been lying about her age. In fact, he says she's just 13.
How could this have been allowed to happen?
Danielle's mum Jennifer told BuzzFeed early last year that it all started in 2016 when she was a single mum, working two jobs, and would leave Danielle at home with her older brother Chad at night. She said Danielle discovered Musical.ly (now known as Tik Tok) and started posting videos of herself lip-synching. Before long, she had a million followers.
Everything you need to know about 'finstagrams'. It's the place they share the "real" moments. Post continues below.
Jen says she only found out about it when Danielle started getting requests for ads paying up to $500 each.
"I was pretty shocked," Jen told BuzzFeed. "She was so young, and she would be making more than me in a week – a lot more than me."
Jen quit her night job to become her daughter's manager, and then quit her day job and moved the family from Orlando to Los Angeles.
By the beginning of last year, Danielle had almost 10 million fans on Musical.ly and 1.8 million followers on Instagram, as well as endorsement deals with major brands. She had a 17-year-old boyfriend – another Musical.ly star, Sebastian Topete, who Jen also started managing. At the time, Jen was claiming Danielle was 13. According to her dad, she would have been just 11.
But not everyone was a fan of Danielle's, with numerous hate pages devoted to tearing her down. Danielle said she thought the hate was due to her being so young and successful, and her clothes being "very revealing".
It was in April this year that Danielle really sparked off a storm. By then she was dating a 17-year-old, Mikey Tua. She posted a photo of Mikey kissing her stomach, and he posted a tweet, "Expecting 08/14/19". Mikey then posted a video of them telling their parents they were expecting a baby.