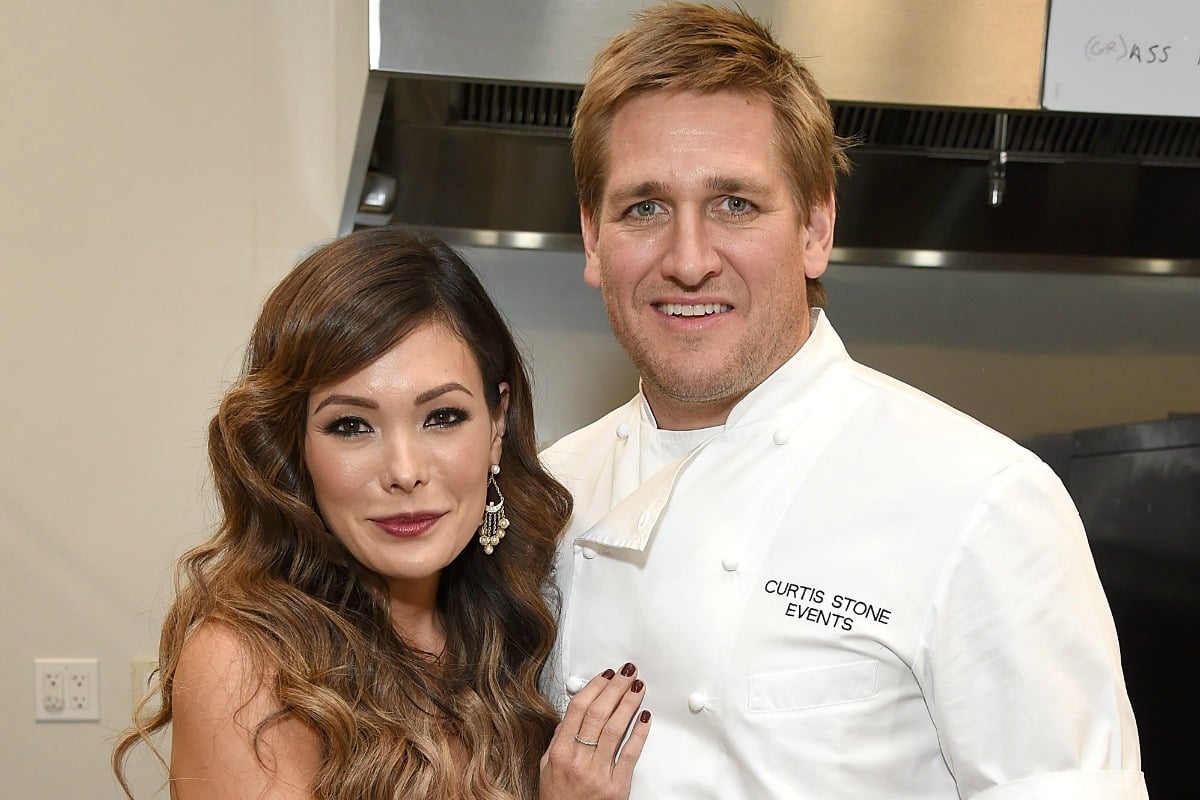 Australian celebrity chef and dad of two Curtis Stone, 43, knows that school lunches have changed a lot since he was a kid.
"My favourite thing back then was a sausage roll – which you can't get in most canteens now," the Los Angeles-based chef told Mamamia. "There's now more of a focus on health rather than convenience."
And that shift Curtis says if reflected in the lunchboxes he and his wife, actress Linsday Price pack for their two sons, Emerson, 6, and Hudson, 3.
The pair take it in turns to do lunchbox duty, and he says he and his American-born partner's lunchboxes are "very different".
LISTEN: Sean Szeps talk about what it's like to raise a girl in the modern world on this week's episode of The Baby Bubble, Mamamia's latest podcast for new parents:
"We both put in fruits and veggies. It can also have a sandwich, or some left overs, a wrap or a burrito."
But the one item Curtis won't put in that Lindsay will may be attributed to their American and Australian backgrounds.
"Being American, Lindsay is very big on Ranch dressing," he said. "I don't really like it. But Lindsay will cut up vegetables, and put it in the kids' lunch boxes so they can use it as a dip. They like it, but I don't."
Ranch dressing is a type of thick white salad dressing made with sour cream, which is immensely popular in many American dishes, and as a condiment, in the United States – but is not so widely loved in Australia.