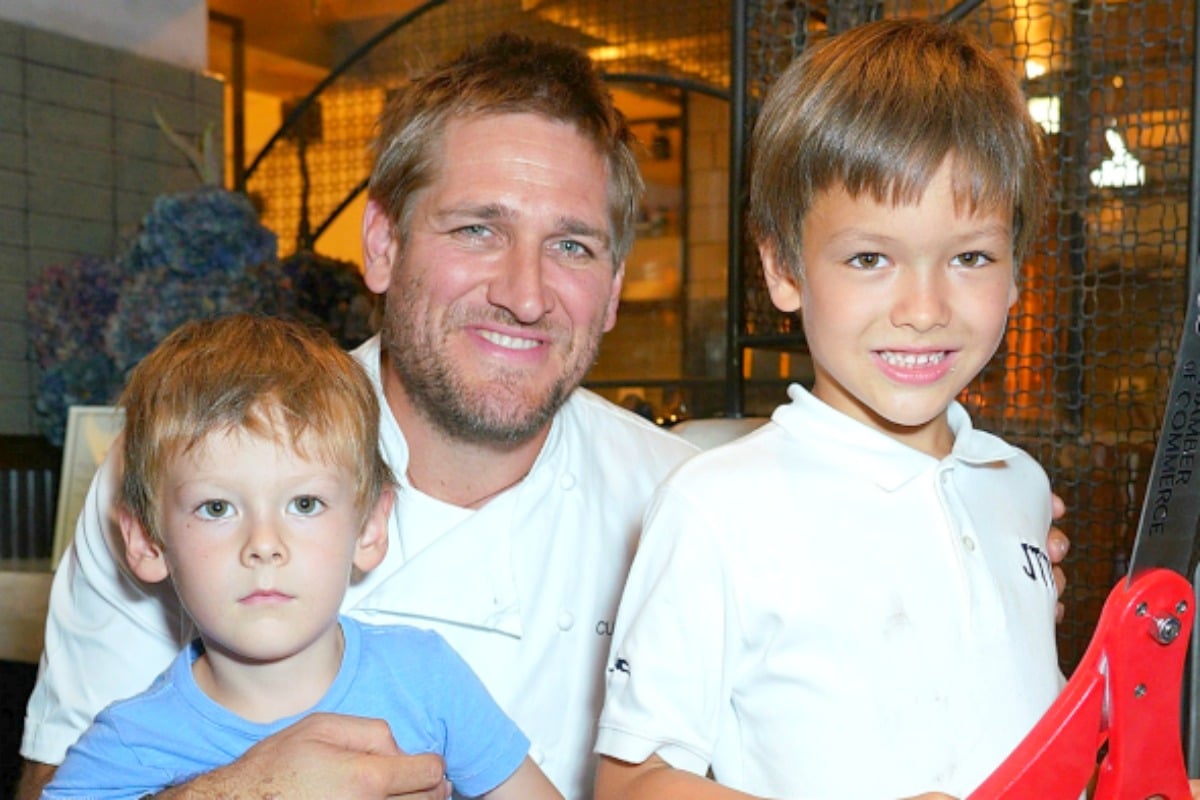 Celebrity chef Curtis Stone has never been a softie when it comes to the food his kids put in their mouths.
Stone – who shares sons Emerson, 3, and Hudson, 6, with wife Lindsay Price – said in 2015: "Your kid is going to embrace whatever you expose them to, right, that's just a fact of life."
And the 43-year-old hasn't changed his position since then. This week, he spoke to Mamamia about the importance of children's diets – and how he approaches food with his own sons.
LISTEN: Sean Szeps talk about what it's like to raise a girl in the modern world on this week's episode of The Baby Bubble, Mamamia's latest podcast for new parents:
Stone shared that whilst his sons like dining at his Los Angeles restaurant Maude, what his boys really love to eat differs somewhat from his offerings.
"They love coming into the restaurant," he says.
"But my little guy, Emerson, loves Mexican food. No spice, but his favourite thing is chicken rice and beans. He knows it's Mexican, and I think it will set him up for being more open-minded."
And as for Hudson? "My big fella loves sushi. He's an adventurous eater."
It's something Stone, along with 42-year-old Price, is very proud of.
"I think the best thing parents can do for their kids is give them variety. They need to at least try things, and consider different foods.
"As soon as you give kids the same thing day out, they get too used to it."

Despite the kids' wide exposure to different foods, when one of Stone's boys are wary about trying something new, the chef stays firm.