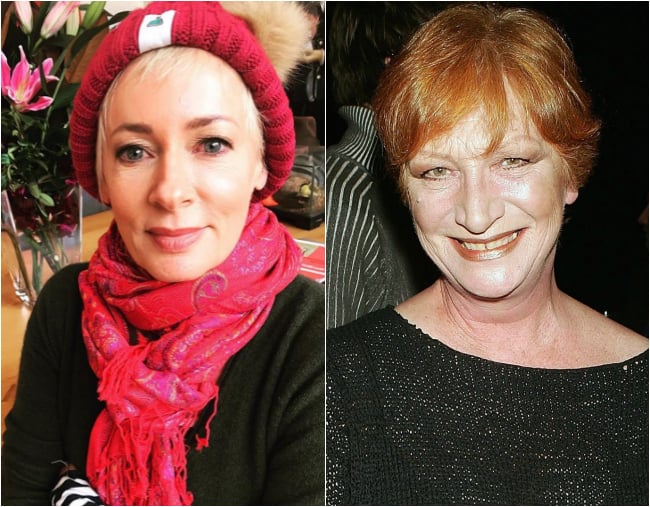 On Monday evening, 77-year-old television veteran Cornelia Frances passed away after chemotherapy and radiation failed to curb her secondary cancer.
The actress, best known for her role in Seven's Home and Away, announced her illness in January and revealed that what had begun as bladder cancer in 2016 had since spread to her hip and spine.
The universally adored actress was farewelled during a tribute on Channel Nine last night, but it looks like someone in the spelling department had a bit of a slip-up.
Amanda Keller, the host of The Living Room on Channel 10, posted a still from the tribute footage to Instagram last night. The image showed a picture of Frances, with the caption, "The lovely villian."
Yes, someone got the 'i' and 'a' muddled up. Oh dear.
The radio host captioned the image, "Sorry to hear of the passing of Cornelia Frances. I hope she'd get a kick out of ch 9's poor spelling! A villian indeed!"
Her followers shared her sentiment about the blooper in the comments.
And we're certain that Frances, too, would have had a bit of a chuckle. And the tribute segment remained moving nonetheless.
During her career, Frances played some of Australian television's most memorable villains, from Sister Scott on '70s soap The Young Doctors, to the conniving Barbara Hamilton on Sons And Daughters, followed by the inimitable Morag Bellingham on Home And Away – a role she held for 29 years.
Frances also hosted the short-lived but culturally canonical game show program, The Weakest Link between 2001 and 2002.
Speaking to A Current Affair earlier this year, Frances said her 60-odd years being in the industry "thrilled" her.
"It's been a wonderful road," she said, "and I've loved every minute."
She is survived by her son, Lawrence, and 17-year-old granddaughter Tipani.