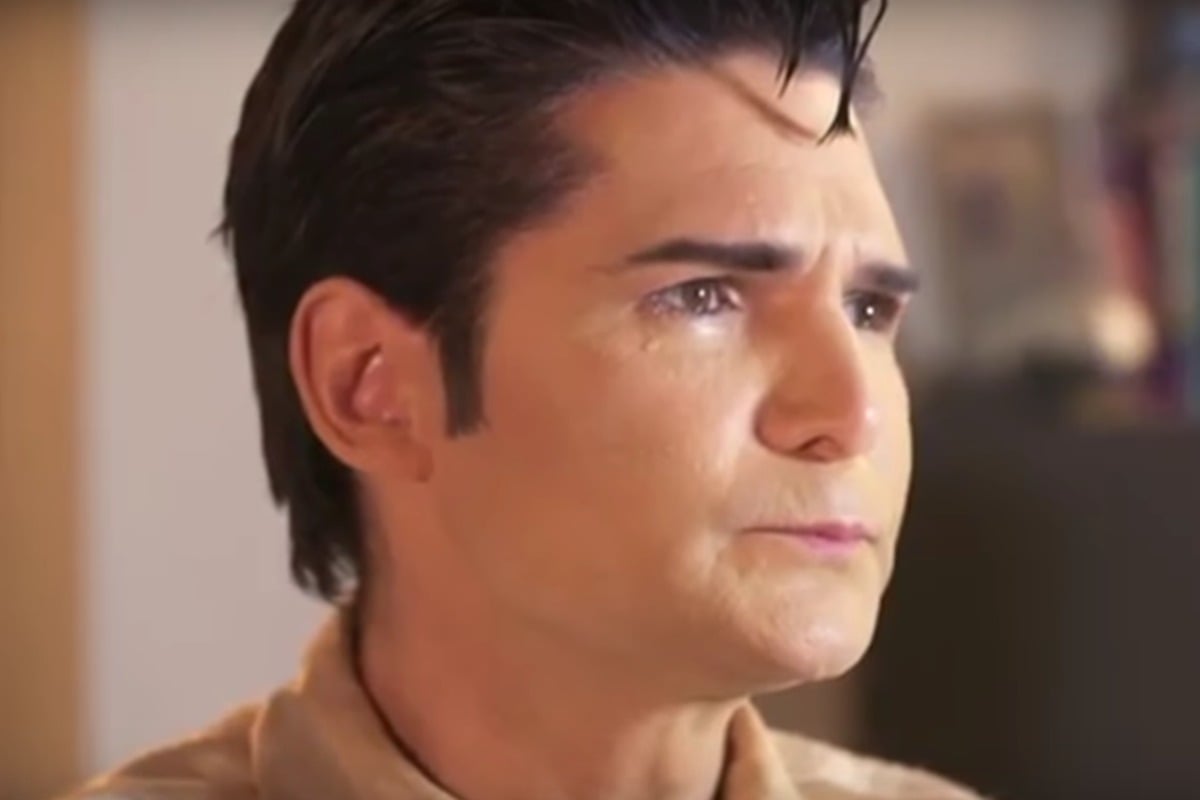 This post deals with child sexual abuse and might be triggering for some readers.
For decades, Corey Feldman has been desperately trying to share his story of sexual abuse.
The former child star, who is well known for being one half of the 'Two Coreys', has long made claims that paedophilia has infiltrated all levels of Hollywood.
As an actor who got his start in the industry at just 13 years old, Feldman became close friends with fellow child star Corey Haim, who he starred with in a number of popular '80s films, including horror film The Lost Boys and comedy Licence to Drive.
Watch the trailer for My Truth: The Rape of Two Coreys below. Post continues after video.
Amid the pair's meteoric rise to fame, however, concerning claims they had been sexually abused at the hands of several powerful men in Hollywood began to emerge.
Now, after years of sharing the alleged abuse the two of them had suffered often without naming names, Corey Feldman has gone fully independent in order to make us stand up and listen to the true extent of his allegations.
In his pay-per-view documentary, My Truth: The Rape of Two Coreys, Feldman named the men who were allegedly involved in the abuse of the Two Coreys.
My Truth: The Rape of Two Coreys was Feldman's chance to share his version of events and people were given the option to stream the film online for US$20 or AU$30.53 live at 2pm on Tuesday AEDT, with an encore screening scheduled for 6am AEDT on Wednesday, March 11.
But technical delays and alleged hacking prevented the online screenings, meaning the documentary has only aired at its premiere L.A screening.
Here's everything we learnt from the explosive documentary.
Listen to the latest episode of Mamamia's daily news podcast, The Quicky, below. Post continues after podcast.