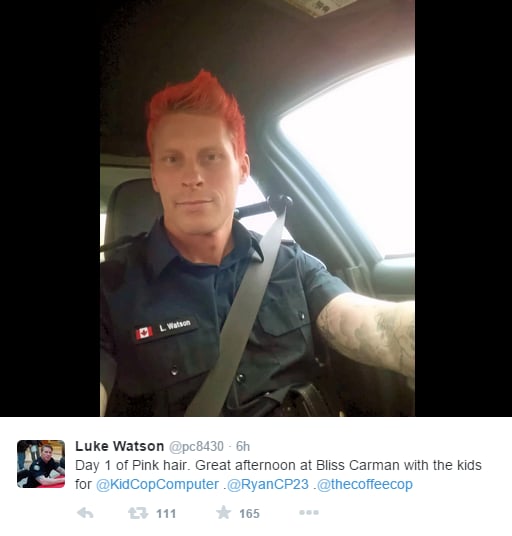 Luckily, pink suits him…
A police officer has coloured his hair pink as part of a campaign to fight homophobia — and the images of the dashing cop's hot pink makeover are going viral.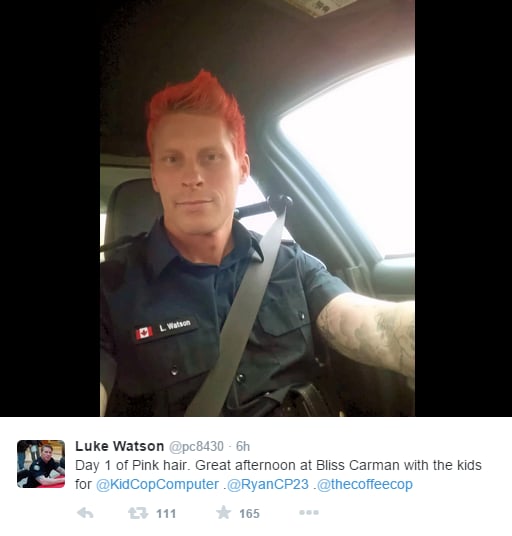 Canadian police officer Luke Watson arrived at work on Wednesday to discover he would be dyeing his hair pink, after his colleague Ryan Willmer promised Twitter users Watson's blonde mane would be transformed if the post received 500 retweets.
WANT MORE GOOD NEWS? Luke Shambrook's parents share beautiful photos of his recovery.
Watson obliged in honour of Canada's International Day of Pink, an annual event celebrating diversity and raising awareness of homophobia and bullying.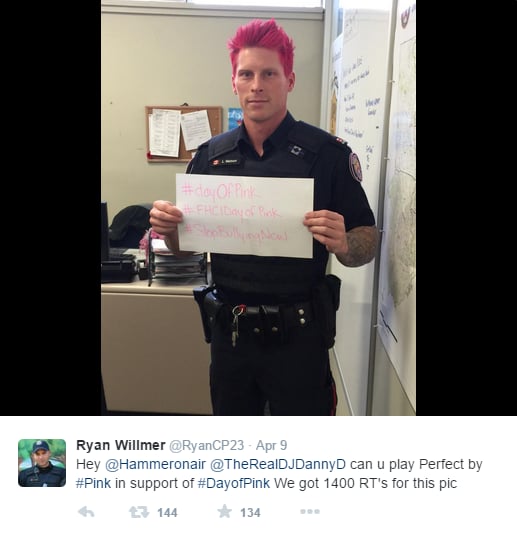 According to the International Day of Pink website, the special day was launched by two straight high school students after they witnessed a gay classmate being bullied for wearing a pink t-shirt.