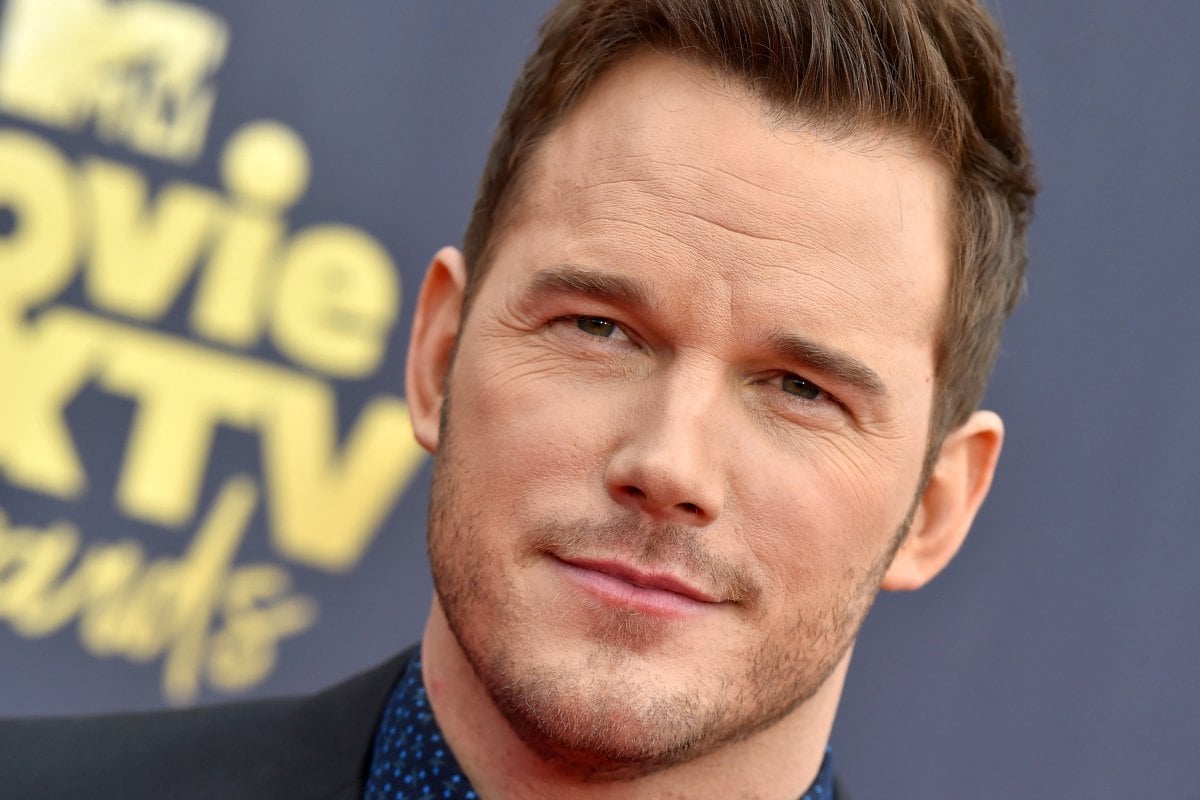 When Chris Pratt announced his engagement to Katherine Schwarzenegger on Instagram, fans noticed something a little unexpected.
"Sweet Katherine, so happy you said yes! I'm thrilled to be marrying you. Proud to live boldly in faith with you. Here we go," he wrote.
In an interview with Stephen Colbert on The Late Show, the 39-year-old shared details about his recent 21-day 'Prophet Daniel' fast, which he was inspired to undertake by his pastor at the Los Angeles' Zoe Church.
Watch Chris Pratt talk about how his religion has helped him manage his fame here:
When asked about the pressures of fame, Pratt shared a "great quote" he heard in church.
"If the spotlight that is shining on you is brighter than the light that's within you, it will kill you," he said.
"Sometimes just having a self to share is what kills you, because there's nothing left. So you have to have a light to share. A light that's just a bright as any of these lights.
"Then you can survive and then you can save some of yourself and not give it all away. It's true."
However actress and LGBTQ advocate, Ellen Page, took issue with the Zoe Church, who, while not openly dismissive of LGBTQ rights, have stated they are "not a church that affirms a gay lifestyle," reports news.com.au.
"Oh. K. Um. But his church is infamously anti-LGBTQ so maybe address that too?" she originally tweeted.
"If you are a famous actor and you belong to an organisation that hates a certain group of people, don't be surprised if someone simply wonders why it's not addressed," she continued in a later post.
"Being anti LGBTQ is wrong, there aren't two sides. The damage it causes is severe. Full stop. Sending love to all."