Over the years, Carpool Karaoke has attracted some seriously huge celebs – Adele, Mariah Carey, and Michelle Obama to name a few.
But there was one big name guest who was less than impressed when asked to appear on the show.
On the latest episode of The Late, Late Show with James Corden, the host played a game "Spill Your Guts or Fill Your Guts" with Steven Tyler. The game, a regular feature of the show, is a twisted version of 'truth or dare' in which the dare involves eating something disgusting, such as "Vienna Sausage Juice", whatever that is…
As you can imagine, things get pretty honest.
When it was Tyler's turn to ask a question, he went with: "Has any guest ever been so annoyed they walked off the show?"
James Corden began cutting up some "Pig Head Jelly" as an alternative to answering the question but eventually caved.
"For the anniversary of Back To The Future, we were going to do a sort of 'Best of the '80s Carpool Karaoke' in a DeLorean," Corden said.
"We had booked Bryan Adams to come and do the thing. We were very excited. I love Bryan Adams. He's got hits for days — he's terrific."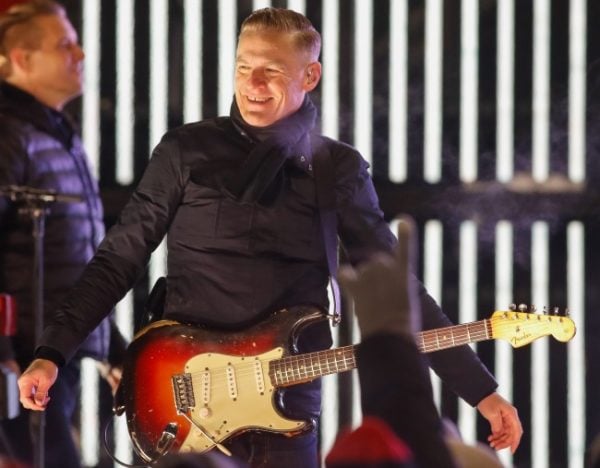 But apparently, Adams hadn't been briefed properly before turning up to start filming.
"I don't know that Bryan's management had told Bryan that it was sort of collaboration with lots of other singers from that time period," Corden explained.
"So Bryan's walked in, seen the list of other people that have done it, turned around, walked, got in his car and left ... He just bolted, he was gone."
Bryan Adams bolting was enough to put an end to that segment. Luckily, Corden doesn't hold a grudge.
"I kind of understand it... I get it and I hold no grudge," Corden said.