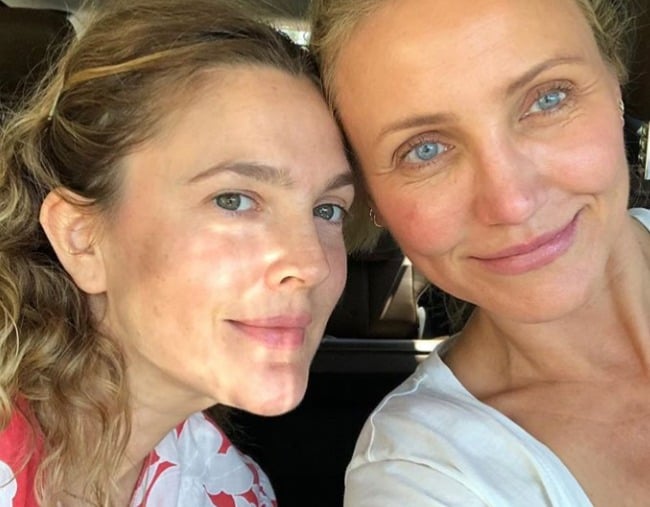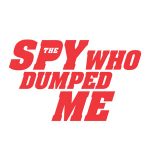 Everyone knows that behind every successful Oprah Winfrey, there's a Gayle King supporting her all the way.
That's a major theme of the latest female BFFs-getting-up-to-no-good movie we can't wait to see, The Spy Who Dumped Me. While watching Mila Kunis and Kate McKinnon get their action pants on is an exciting prospect (see the trailer below), it turns out the real-life stories of some of our favourite celeb BFFs are just as intriguing.
From jumping out of a plane together, to getting post-Oscar celebratory tattoos, these celeb besties have done it all.
Cameron Diaz and Drew Barrymore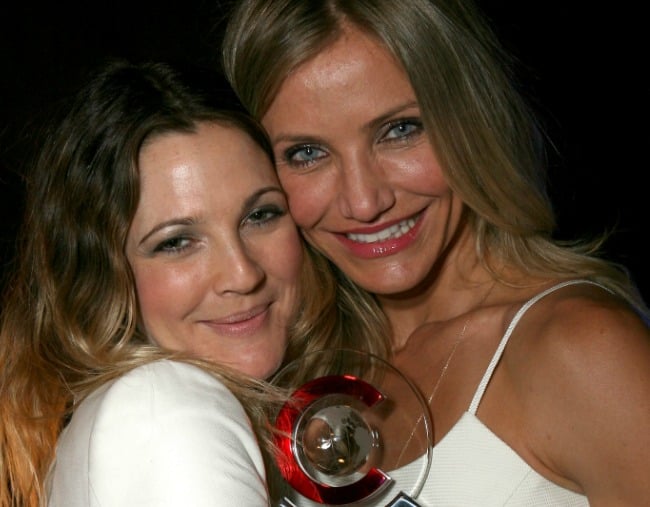 If Drew Barrymore was ever arrested, she would use her one phone call to reach out to her best friend Cameron Diaz.
"Not that any one of us are going to jail anytime soon," Barrymore recently told Good Housekeeping during a Q&A session.
"But 100 percent. She would, like, get in there and get you out."
The pair, who affectionately call each other 'Poo Poo', have been besties for over 30 years.
Barrymore, 43, and Diaz, 45, credit their love for adventure and their "daredevil alliance" for keeping their friendship alive.
In her memoir, Wildflower, Barrymore tells the story of how, still on an adrenaline high from Charlie's Angels, they decided to jump out of a plane together.
"We just started laughing the hardest laugh you could imagine," she writes about the experience.
"We took off and drove back to Hollywood with the wind in our faces from the open windows of the car— although I think it's safe to say that I will never again experience wind in my face like that of a free fall at 10,000 feet."
Amy Poehler and Tina Fey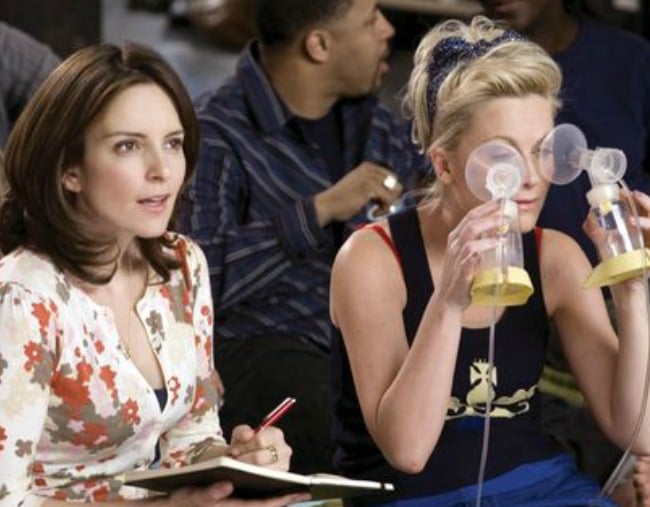 Amy Poehler and Tina Fey have had each other's backs for years. They once even got into a fight during an international flight.
You see, the besties were excitedly chatting en route to film Mean Girls in Toronto, when a fellow passenger got a little peeved off.
While exiting the plane, the man shoved Poehler and suggested that she didn't "belong in first class".
"All of my lower middle class Boston issues rose to the surface. I don't like it when bratty, privileged old white guys speak to me like I am their mouthy niece. I got that amazing feeling you get when you know you are going to lose it in the best, most self-righteous way," Poehler explained.
"Then I chased him as he tried to get away from me. 'Who do you think you are? You're not better than me."
And Fey? Well, she laughed and cheered her best mate on.
Oprah Winfrey and Gayle King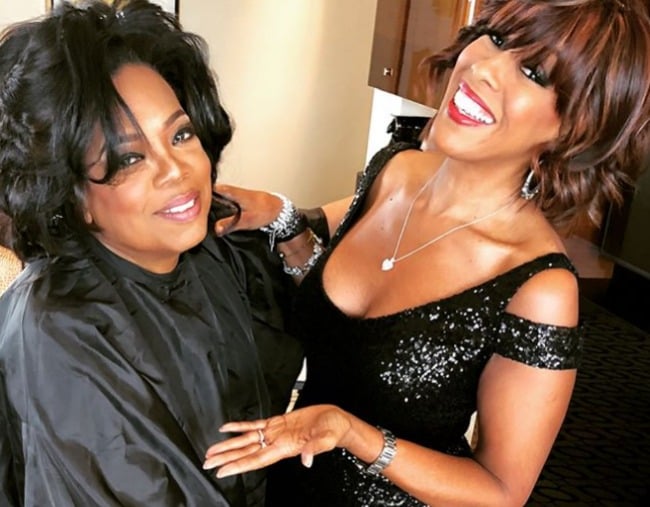 Without Gayle King, Oprah Winfrey wouldn't be the woman she is today. These celeb besties have been best friends for more than 30 years.
The pair hit it off as soon as they started working together at a Baltimore TV station in 1976.
One night, as a snowstorm was moving in, Oprah, who was 22 at the time, invited 21-year-old Gayle to stay the night at her house.
"When I said I didn't have any clothes with me, she said 'you can wear mine,' and when I said I didn't have any underwear she said, 'you can borrow mine, it's clean!" King told Huffington Post in 2015.
The next day, the new best friends went to the mall, and Oprah bought them matching two-for-one sweaters.
Amy Adams and Cate Blanchett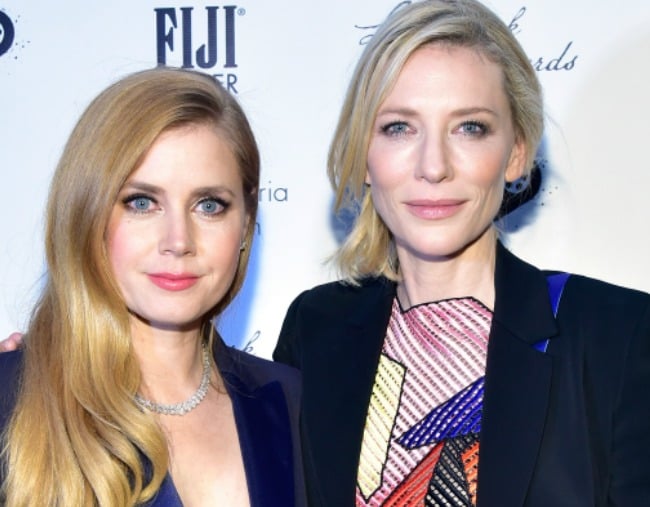 After winning her second Oscar in 2014, Cate Blanchett's bestie, Amy Adams, took her to get a celebratory tattoo.
In 2016, while presenting a IFP Gotham Award to Adams, Blanchett read out a "fan letter" to her bestie.
"And Amy Adams is perhaps the single reason why we prefer watching movies in the dark, so we can weep with her, we can laugh with her, we can moan and fear her, and lust after her, without being watched ourselves," she said.
"And Amy, you deserve every single accolade imaginable, as a person, and as an actress. You have a rare lightness of spirit, and such depth of heart, and a talent that knows no bounds."
Amy Schumer and Jennifer Lawrence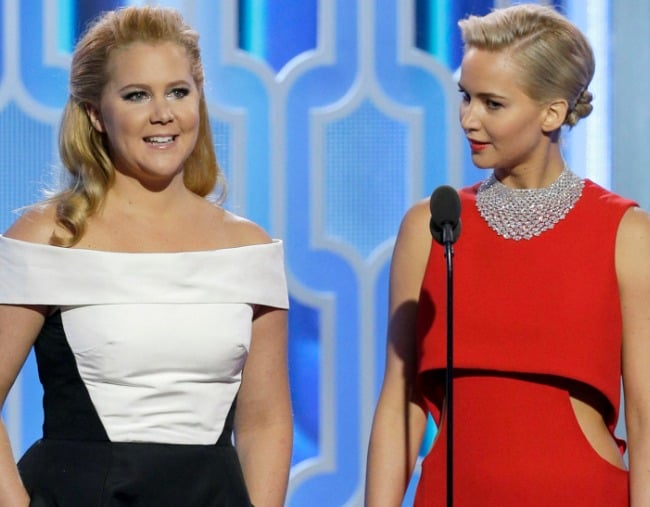 We were all a little bit jealous when we found out that Amy Schumer and Jennifer Lawrence are best mates.
The pair, who are the very definition of #FriendshipGoals, regularly bond over jet ski rides and margaritas.
And they always have each other's backs... in their own very Schumer-Lawrence way.
While on the publicity tour for her movie Red Sparrow, Lawrence told the story about the time her mate Schumer tried to console her after her breakup with Mother! director, Darren Aronofsky.
"When Darren and I first broke up, I told her and I was really sad," the 27-year-old explained on Andy Cohen's Watch What Happens. 
"The next day I got a bouquet of flowers delivered and I said, 'What is this?' I bring the bouquet of flowers in and there was a note that says, 'I'm so sorry to hear you're gonna die alone. Love, Amy.'"
Got a good ride-or-die story to tell about your bestie? Tell us in the comments below! And don't forget to check out The Spy Who Dumped Me with your ride-or-die, in cinemas August 9.
This content was created with thanks to our brand partner, The Spy Who Dumped Me.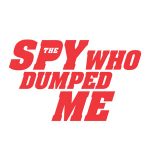 Everything's better with your bestie – including the movies. Grab your partner in crime and check out The Spy Who Dumped Me, in cinemas August 9.