Another high-profile woman has found herself having to publicly grapple with the actions of a high-profile friend and colleague. But this time – unlike Lena Dunham earlier this week – she did not leap to his defence.
American TV host and best friend of Oprah Winfrey, Gayle King has delivered an unwavering and impassioned piece-to-camera in solidarity with the eight women who accused her co-host and friend Charlie Rose of sexual harassment.
King, who is currently co-host of CBS This Morning, worked with Rose for five years at the helm of the breakfast TV show. This morning she appeared visibly shaken by the accusations, though she ensured she stressed her support of the women who have come forward against Rose.
"I really am still reeling. I got an hour and 42 minutes of sleep last night, both my son and my daughter called me. Oprah called me and said, 'Are you OK?'," King said on air.
"I am not OK. After reading that article in the Post, it was deeply disturbing, troubling and painful for me to read.
"I've enjoyed a friendship and a partnership with Charlie for the past five years, I've held him in such high regard and I'm really struggling because … what do you say when someone that you deeply care about has done something that is so horrible? How do you wrap your brain around that? I am really grappling with that."
Listen to the Mamamia Out Loud team talk about Lena Dunham's defence of a man she worked with for years who's been accused of raping a 17-year-old young woman.

She went on to explain how everyone at the station has been "rocked" by the news.
"That said, Charlie does not get a pass here. He doesn't get a pass from anyone in this room, we are all deeply affected, we are all rocked by this.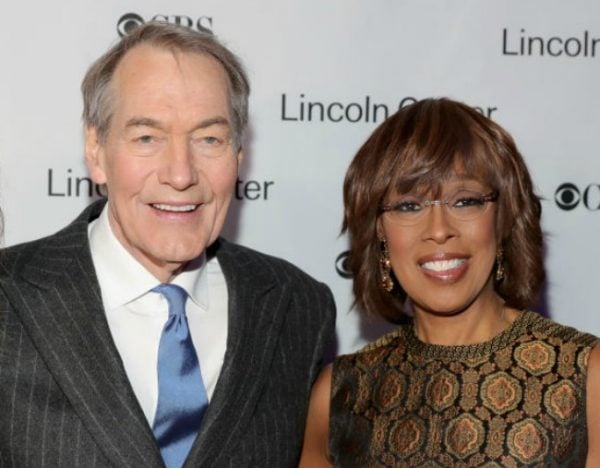 "I can't stop thinking about the anguish of these women, what happened to their dignity, what happened to their bodies, what happened, maybe, even to their careers.
"This is not the man I know, but I'm also clearly on the side of the women who have been very hurt and very damaged by this."
On Wednesday, The Washington Post published a damning report into decades-long sexual harassment and misconduct allegations levelled at Rose, who has since been fired from his post at CBS and his self-titled talk show at PBS.
King's words are a timely, important and powerful reminder about how to be true to your values, yourself and the credibility of all women when the behaviour of a friend is under intense  scrutiny.
Are you shocked by the roll-call of powerful men being called out for sexual harassment?