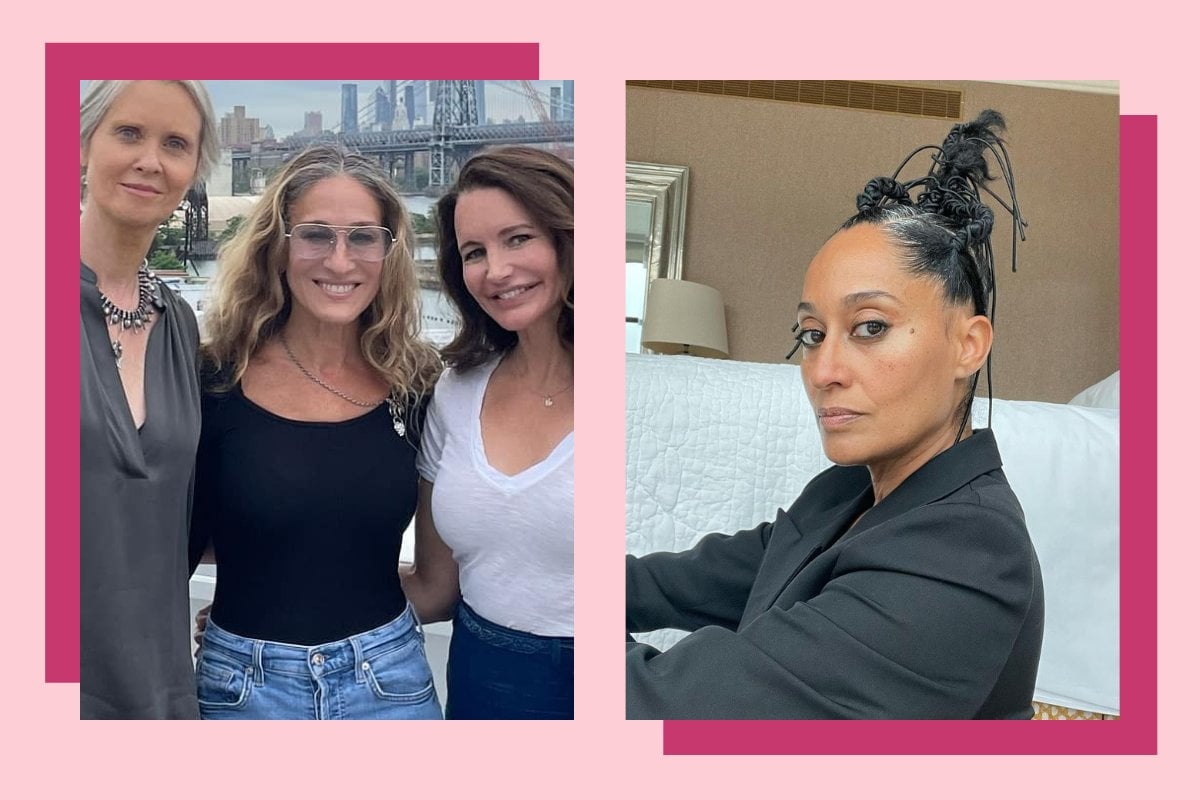 More and more celebrities are embracing their natural hair – whether that be their real colour, curls or greys. 
Needless to say, we love to see it.
Watch: Five ways to lift your hair game. Post continues after video.
While grey hair is completely acceptable for men in the public eye (hello, 'silver foxes'), women with greys are still spoken about quite differently in the media. 
With the hopes to normalise it (because that's what it is – normal), we've rounded up 10 celebrities who are choosing to embrace their greys – whether that's all-over or a few strands – and what they've said about it.
Sarah Jessica Parker
In between filming the Sex and the City reboot, And Just Like That, Sarah Jessica Parker was spotted on set, make-up free with her grey hair tied back in a ponytail.
After the paparazzi photos were published (we won't share them here), Parker received criticism over her appearance, with publications reporting that the actor looked "old".
Speaking to American Vogue for her December cover story, SJP discussed the double standard that still exists between men, women, and aging.
"There's so much misogynist chatter in response to us that would never. Happen. About. A. Man," Parker told the publication.
"'Grey hair, grey hair, grey hair. Does she have grey hair?' I'm sitting with Andy Cohen and he has a full head of grey hair, and he's exquisite. Why is it okay for him?"
The Sex and The City star also addressed how critical people are on social media about women looking older.
"Everyone has something to say. 'She has too many wrinkles, she doesn't have enough wrinkles.' It almost feels as if people don't want us to be perfectly okay with where we are, as if they almost enjoy us being pained by who we are today, whether we choose to age naturally and not look perfect, or whether you do something if that makes you feel better," she said.