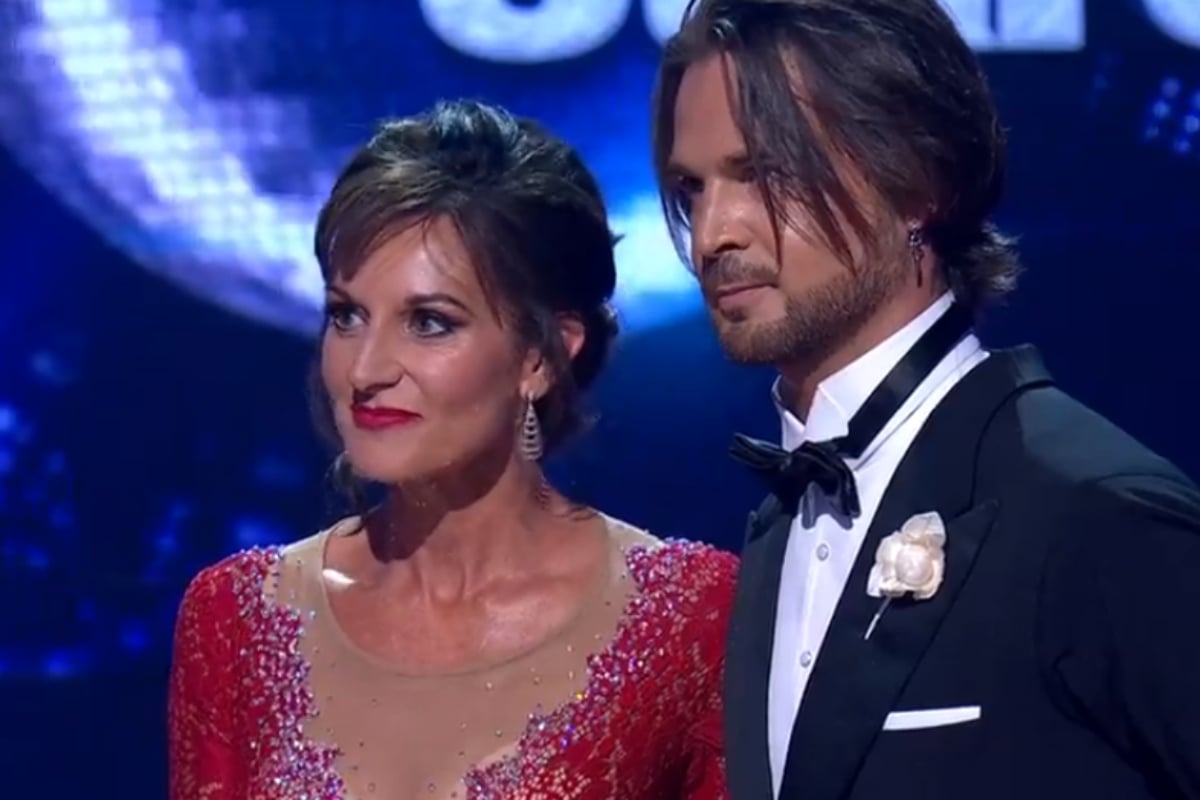 Cassandra Thorburn made her Dancing With The Stars debut as the human embodiment of the flamenco girl emoji and looked joyful doing it.
Finishing her dance to cheers and applause from the crowd, all was going well for the 47-year-old former journalist – until judge Craig Revel Horwood gave his short but brutal assessment.
The Australian-British dancer has a reputation as the "mean" judge on UK's Strictly Come Dancing, and it was clear from Monday night that he was going to live up to it.
Mamamia's daily news podcast The Quicky will get you up to speed on what you need to know today…
After finishing the waltz with her partner Marco De Angelis, Cass said, "I felt beautiful. I felt confident. I felt happy."
Cass, who was married to Karl Stefanovic for 21 years, then received encouraging words from judges Tristan MacManus and Sharna Burgess. Both agreed she looked "beautiful" and "gorgeous" but just needed to let loose and enjoy herself a bit more.
Craig wasn't so positive.
"Well, it was all going well until the skirt was ripped off and you started to dance," he began.
"And there, quite frankly, was the failure."