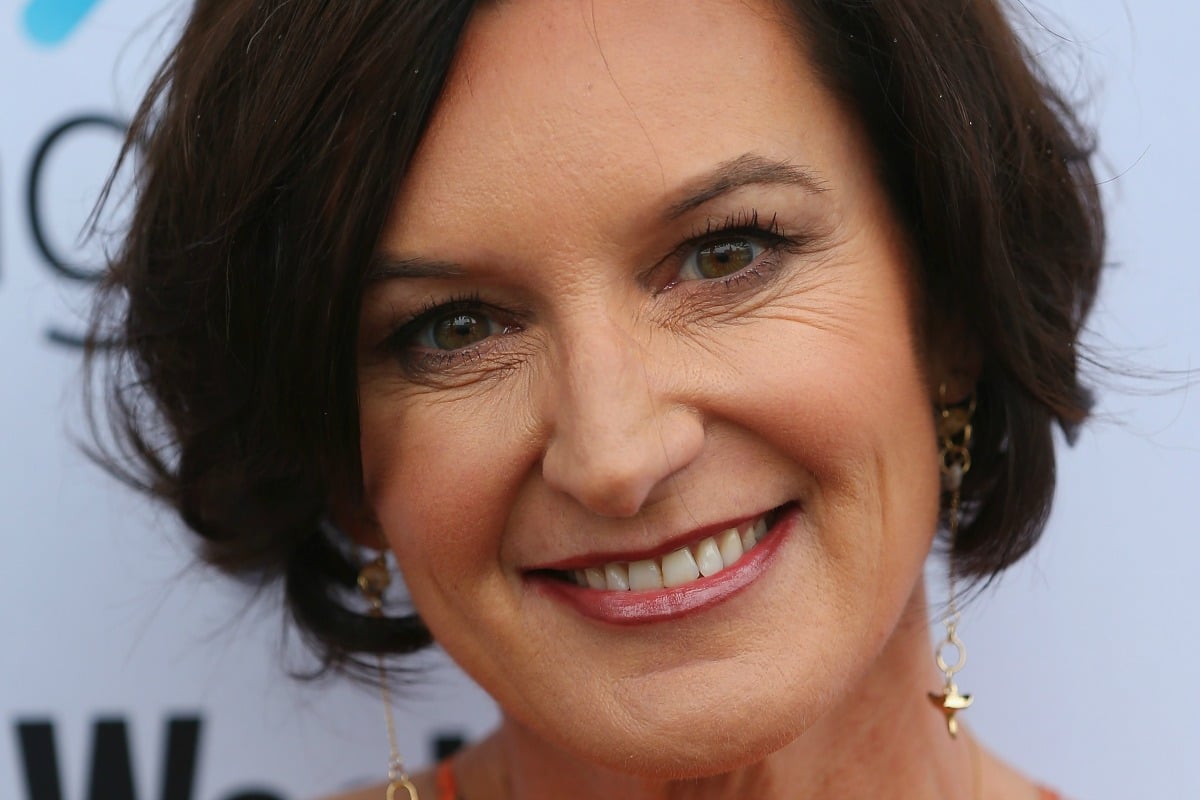 On Thursday morning, it was confirmed that children's author and broadcaster Cassandra Thorburn will appear on the upcoming season of Network Ten's Dancing with the Stars.
The former wife of Karl Stefanovic will be joined by actor Samuel Johnson and sporting legend Sir Curtly Ambrose in the first series of the show to air on Ten.
Speaking about her decision to say yes to the opportunity, Thorburn said her late father, Max, who died last year, had encouraged her to participate.
"It was one of the last conversations I had with my dad before he passed away," she said. "(He told me) If you said no… you will regret it one day."
Mamamia Out Loud talk all about Karl Stefanovic's wedding. Post continues.
Subscribe to Mamamia Out Loud.
According to entertainment reporter Peter Ford, who spoke to the Kyle and Jackie O show on Monday, other stars joining the cast include actress Olympia Valance, author Constance Hall, fitness entrepreneur Michelle Bridges, Studio 10's Denise Scott, model Jett Kenny, The Living Room's Miguel Maestre, and Giggle and Hoot's James Rees.
The show will be hosted by Amanda Keller and Grant Denyer, and according to Ten, will be on our screens "very soon".
In December, Thorburn appeared on Studio 10 to vehemently deny claims she spoke to New Idea about her ex-husband's recent Mexico wedding.
While on Studio Ten another time she also admitted to snooping through an ex's phone.
"After two-and-a-half years, I'm not a news story," she said at the time. "I'm just a mother who's divorced from my ex-husband, and I'm trying to find my place back in the world.
"This constant harassment, every time my ex-husband's in the news — which is often — they then come looking for me, my children, my mother.
"It's not OK, and I don't think as a society we should be accepting it."
The journalist was quoted as criticising Stefanovic for throwing "three weddings," as well as calling him "fake," suggesting he was a narcissist and saying he had "a lot to hide".
But on Studio 10, Thorburn insisted, "I didn't do an interview with New Idea, so that's one thing".
She maintains the quotes were made up by the tabloid.
Got January-Dread at the thought of a new year in your current job? Keen to take control of your life and be your own boss? Come and join Mia Freedman for the Lady Startup Activation Plan, an online course where she personally takes you through every step and gives you every resource to go from idea to launch. Enrolments are open for just a few days. Details here.