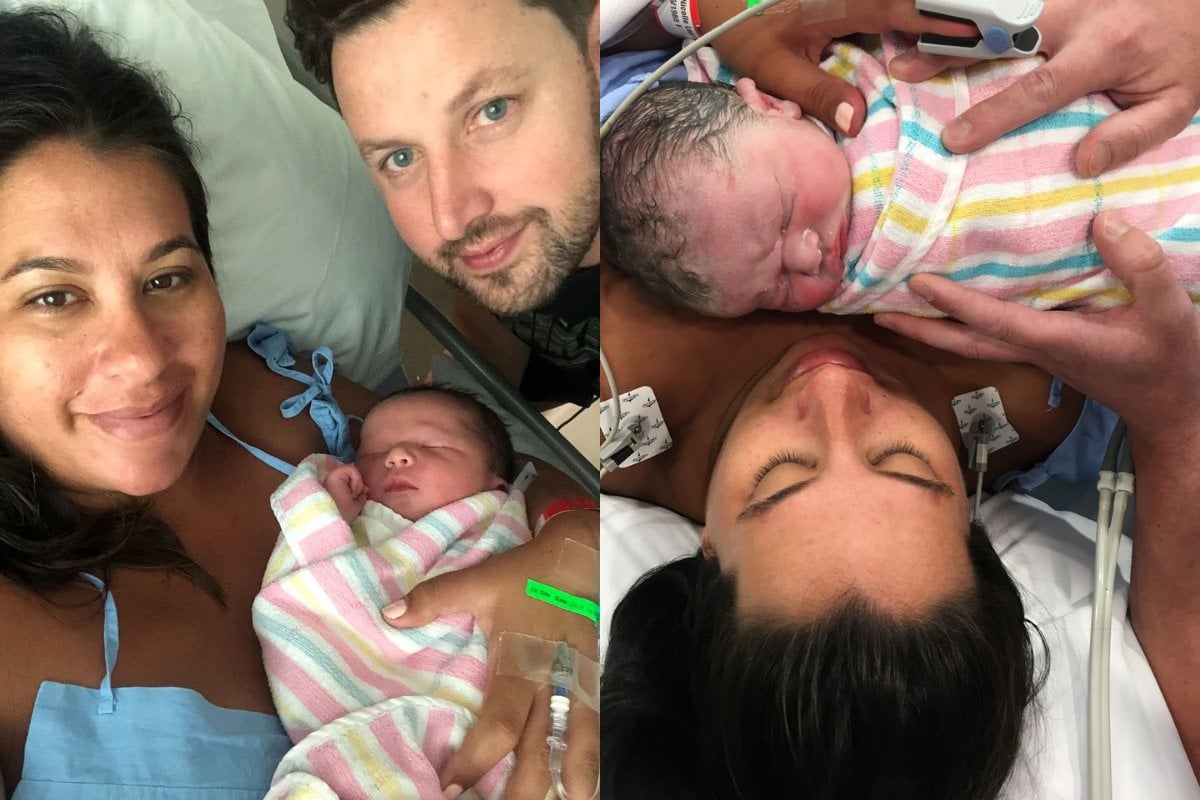 In 2019, 36 per cent of all women giving birth in Australia had a caesarean section. I was one of them. 
Like many women, I hadn't planned on having one, in fact, I had specifically been induced in an attempt to avoid one. 
I had put lots of energy into reading and listening to everything and anything about birth.
I knew exactly what fruit size my baby was as each week went by. I decided not to have a 'birth plan' as such, except to trust my doctor. 
What I've since learnt is that birth is over relatively quickly when you think about what comes next - caring for a newborn.
Watch: Your questions about childbirth, answered by mums and non-mums. Post continues below. 
My baby was delivered safely medically, however there were some things I didn't know enough about. Because of my focus on a vaginal birth, I hadn't really done enough research into what was involved in a caesarean.
My first caesarean was classed as an emergency, but myself and my baby weren't in any immediate danger. 
I simply failed to progress after almost 24 hours in labour. I wasn't having 'real' contractions, and my body wasn't responding. 
At the time, this was heartbreaking.
Popular culture bombards us with ideal images of what birth 'should be', and pregnancy forums are littered with advice from well-meaning parents telling you that you shouldn't worry as 'your body knows what to do'. 
So, what happens when it doesn't? 
There are still ways that your caesarean section can be a great experience (if it's not a life-threatening emergency, of course). So, I enlisted the help of Melbourne-based obstetrician Dr Joseph Sgroi, who 'catches' over 330 babies every year.