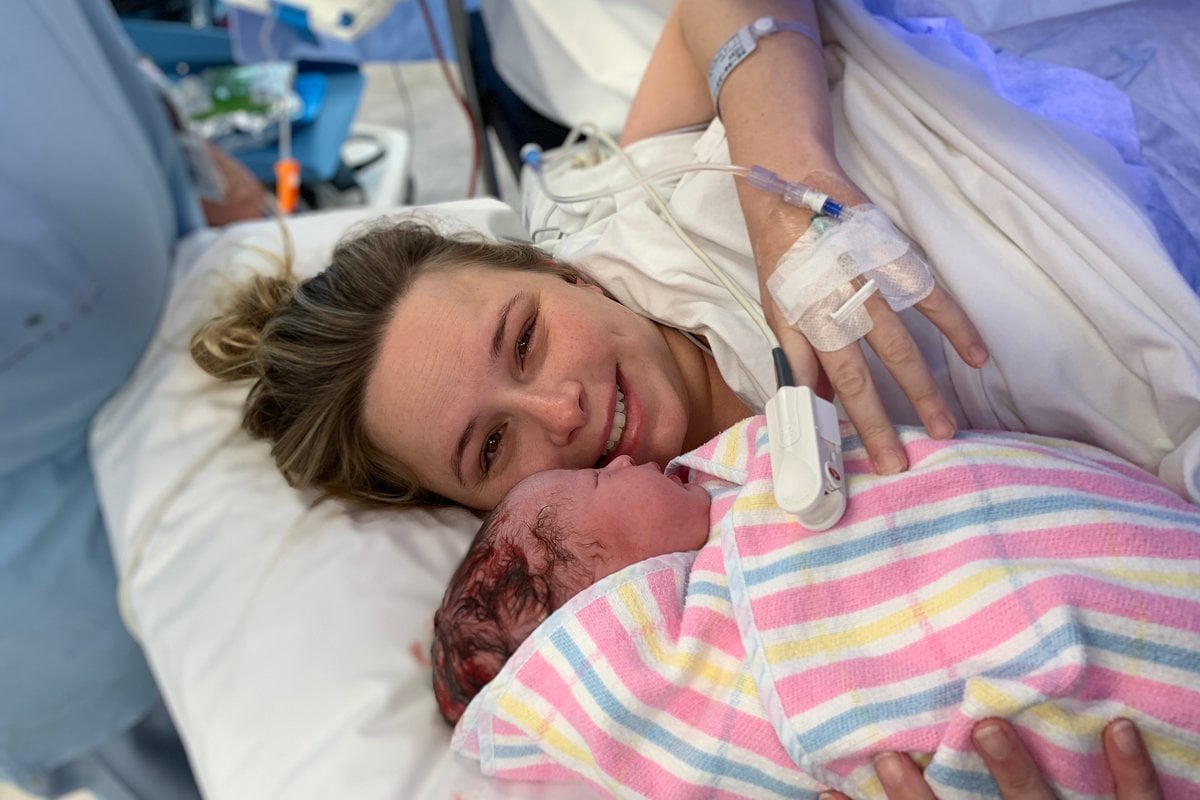 I'm a planner. The kind of girl who Googles the ending of the movie so I can watch it in peace.  
I've ruined every surprise party ever planned for me, and when it comes to my job, I try to set realistic goals and expectations to help predict a result. 
So naturally, when it came to childbirth, I was ready to get planning for labour.  
A water birth sounds like me, I thought, so I set out to educate myself and gather all relevant information. 
Watch: Questions About childbirth, answered. Post continues below.
I did every birthing class possible and I read all the birthing books. 
I didn't just go into the birthing suite with a laminated water birth plan (I thought it was coming into the water with me); I went into the birthing suite with a manilla folder of 18 pages of material I could pull from that I had collected from my courses and books.
It included visuals of flowers (I think they were meant to represent opening up?), breathing techniques, even a guided meditation my partner could read to me. 
So… did I open that folder once throughout labour? 
Absolutely not. 
But if I did, would I have found one piece of material that would have helped me? 
Absolutely not. 
My water birth dreams drained away faster than the bath as I was told my baby was in distress and I needed an emergency caesarean after 32 hours of labour.  
EMERGENCY CAESAREAN? How could I have completed two birthing courses, read three books on labour, never missed a midwife appointment and still not know one thing about the process of an emergency caesarean?
Listen to Mamamia's podcast all about birth, The Delivery Room. Post continues below.