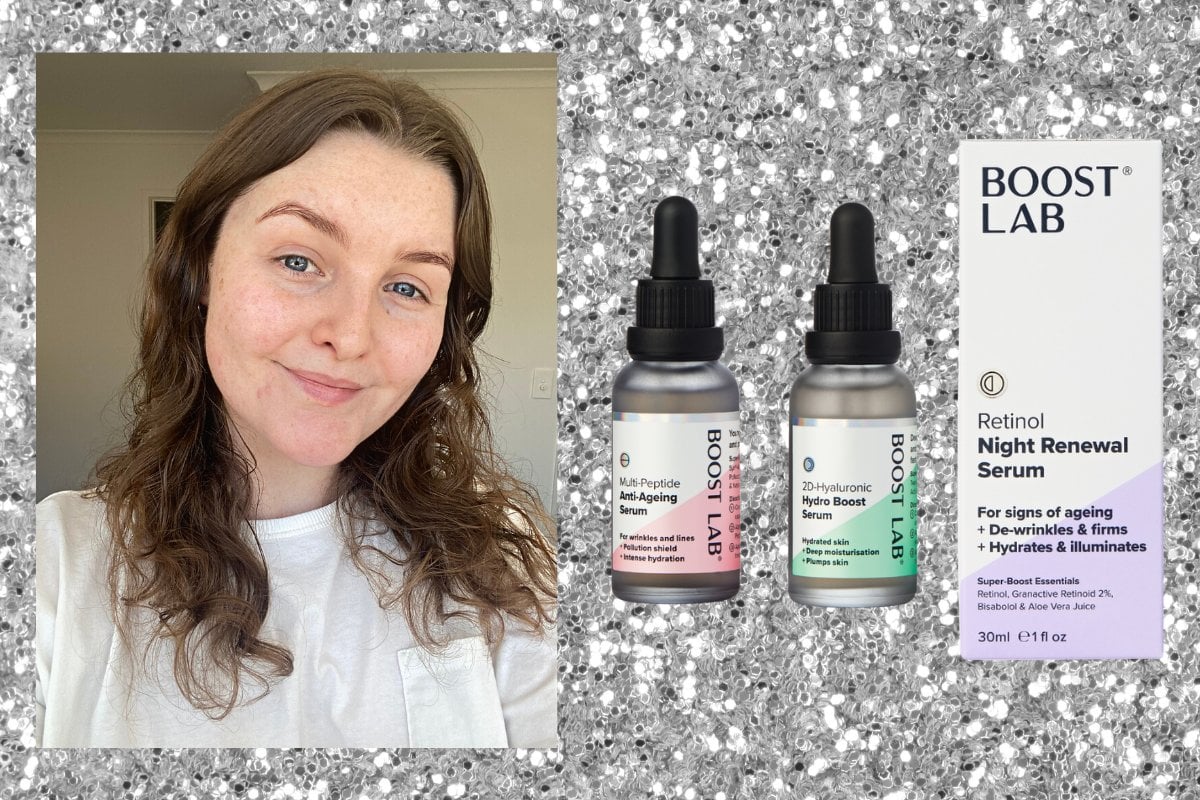 Whether you're a skincare aficionado or a complete newbie, it can sometimes get a bit much trying to decide how to best tackle your skin goals and exactly what to include in your routine.
There are so many serums that claim to do so many things and it can be difficult to wade through it all and understand which one will *actually help* you with your skin concerns.
Enter BOOST LAB, who make highly potent, targeted serums but also help simplify the entire process so you can better understand what your skin needs.
Even better than that, the BOOST LAB serums are colour coded (I LOVE colour coding!) to easily identify your favourite serum.
Let's go through a couple of common skin concerns and see which ingredients are best suited to helping your routine work its hardest for you.
Puffy under eyes and dark circles
The under-eye area is quite delicate, so it can be a bit tricky to figure out, especially if you're trying to tackle more than one issue at a time.
Fine lines and wrinkles, dark circles and puffy under-eye bags can all contribute to the appearance of a tired eye area. 
Peptides are a hero ingredient when it comes to revitalising the skin, because they act as the building blocks of important proteins in your skin such as collagen and elastin. They can help support your skin by increasing the firmness and plumpness of the area. 
The blue labelled Bio-Active Eye Reset Serum pair these hero peptides with a number of natural extracts and mineral blends to visibly reduce puffy eye bags and dark circles.
BOOST LAB has united these ingredients together, along with a mineral tonic for a serum to help revive your under-eye area.
Supercharging this routine with the Night Renewal Serum introduces retinol, a gold standard ingredient to help renew skin and improve elasticity.