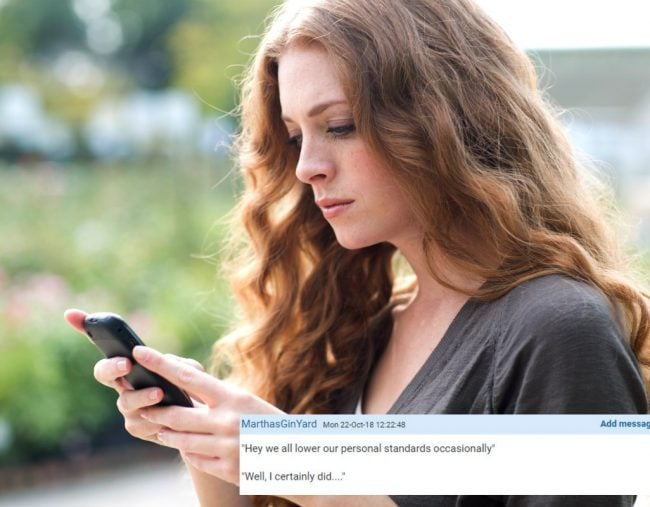 What do you do when a man you've shagged sends you a message about your weight that leaves you floored? You turn to the internet for help in coming up with a reply.
A woman calling herself WigglyBraddins, who says she is 175cm tall and a size 12, posted on UK website Mumsnet about a message from a "gentleman" she'd had a "recent liaison" with.
"Urgh, this is horrible for me, and for you, and it could well sour things and I would hate myself if it did," the man wrote.
"But, I have to be honest. I said you were not my normal type, physically, and that is very true. I am really attracted to slim women. I can't help it and have tried before, with it not getting very far."
The man went on to say he hated the idea of men dictating to women what they should look like, and he wasn't telling her to do anything. But he kind of was.
"If you did feel like meeting me in the middle on this then I am realistic and not as demanding as you might initially think," he added.
"Urgh, I am so sorry, I know how this issue can really f— women up, but as I say, I can't help what I like, but I am super realistic about what is possible and what is not. Urgh urgh."
WigglyBraddins said suggestions for an appropriate response "would be very much appreciated". She got them.
Modern dating is an absolute minefield, we translate what some of it means.