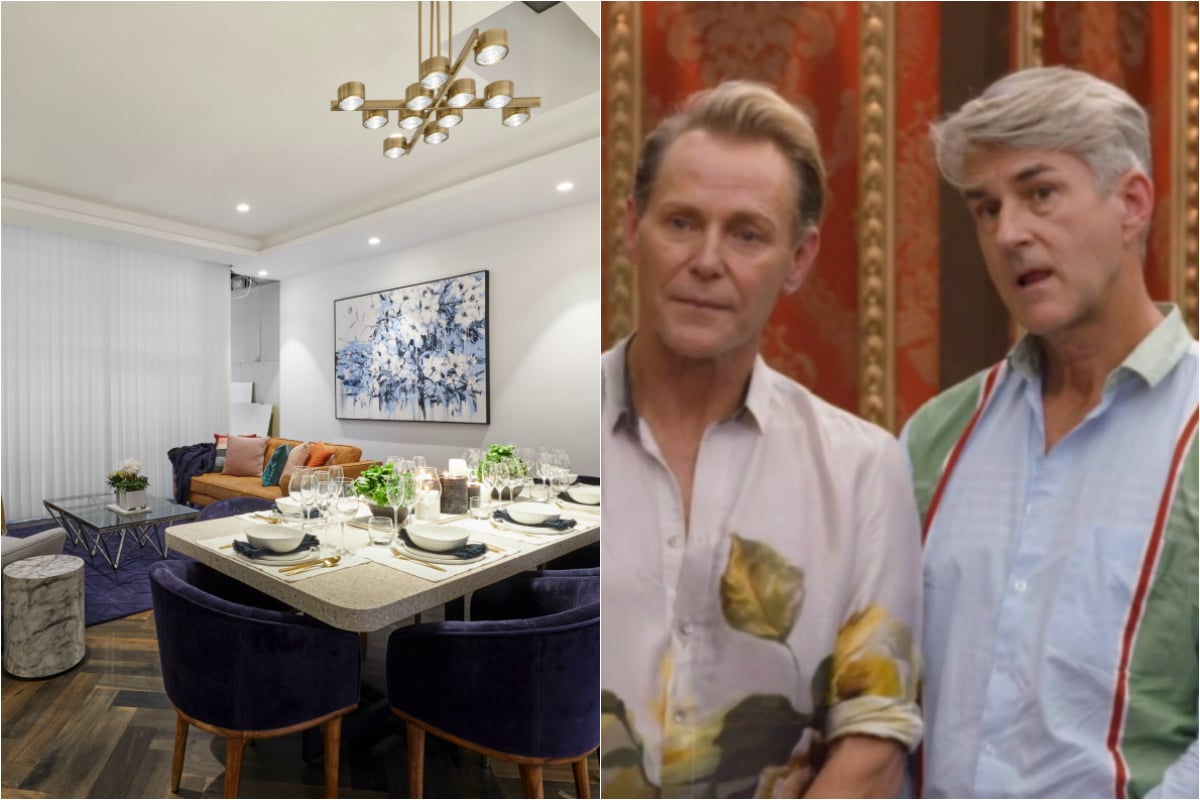 Yes, well. It's week eight on The Block and approximately no one is coping.
A majority of the block-heads are living in struggle-ville and it… shows. For two couples in particular, this week saw them hit with some absolutely brutal criticism from judges Neale, Shaynna and Darren.
When someone says your styling is an "assault on the senses," you know something isn't quite right.
Here are all the photos from living and dining week on The Block, and the judges' respective feedback.
Tess and Luke
Tess and Luke were pleased with their styling and use of space, but the judges would have to disagree.
"The overall colour palette is really, really beautiful," Darren began. Neale added that the stylistic cohesion across the whole house is to be commended. But… not much else.
You see, the glaring issue is that their kitchen bench (or island) is too big. And by adding an adjacent kitchen table, they've created a lot of unusable space.
"I actually feel sick for them," Shaynna said.
"It's very oppressive," Neale added.
All in all, the judges weren't fans. Tess and Luke walked away with a score of 22 – equal last.