With every international Fashion Week comes a glittering lucky dip of trends to choose from. From the second they're marched down the runway, these trends trickle down from designer stores to Dotti to you.
This year, as New York Fashion Week lays out your future autumn/winter wardrobe, it's clear there's an alpha trend set to dominate: workwear. Yes, consider Rihanna's 'Work' (work, work, work, work, work) your new fashion theme tune.
More specifically, there's one very nine-to-five jacket that's been elevated to Hero Item status. We're seeing a resurgence of the power blazer. Double-breasted varieties. Oversized options. Colourful numbers.
Mark my words, you won't be able to walk five metres from your place without running into a blazer-clad woman when the cold weather kicks in.
We saw them at the 3.1 Phillip Lim show.
As always, Victoria Beckham was on the pulse.
Gabriela Hearst got involved, too.
Proenza Schouler decided to super-size theirs.
When you think about it, it doesn't feel like this trend was plucked out of thin air, does it?
Hillary Clinton's colourful pantsuits became a bold emblem of female empowerment in the face of Donald Trump during 2016's presidential race.
Secret Facebook group Pantsuit Nation began as a forum for Hillary supporters last October before it was quickly flooded with picture after picture of its members wearing their own pantsuits in solidarity. In December 2016, The New York Times reported that the group had more than four million members.
Last year, e-commerce platform Lyst found that searches for women's pantsuits grew by a whopping 460 per cent since the beginning of the year.
Clearly the demand for a killer blazer and work pants is there, so it's no surprise designers have followed suit (boom tish).
Yes, it's fashion in all its frivolity, but it still feels like a powerful call to action. It's time to throw on a blazer, roll our sleeves up and get some work done in a political climate where women's rights feel like they're taking a few steps leaps backwards almost daily.
Shaynna Blaze explains how black clothes are the perfect base to any outfit. (Post continues after audio.)

Symbolism aside, the blazer is one of those staples you probably already have hanging in between the Breton stripe top and denim jacket in your closet.
If not, it's a great opportunity to update your workwear options so you can feel Clinton-esque during your commute.
Here are five on my wishlist…
Portmans Make A Statement Blazer, $129.95.
Target Textured Edge To Edge Blazer in Animal, $49.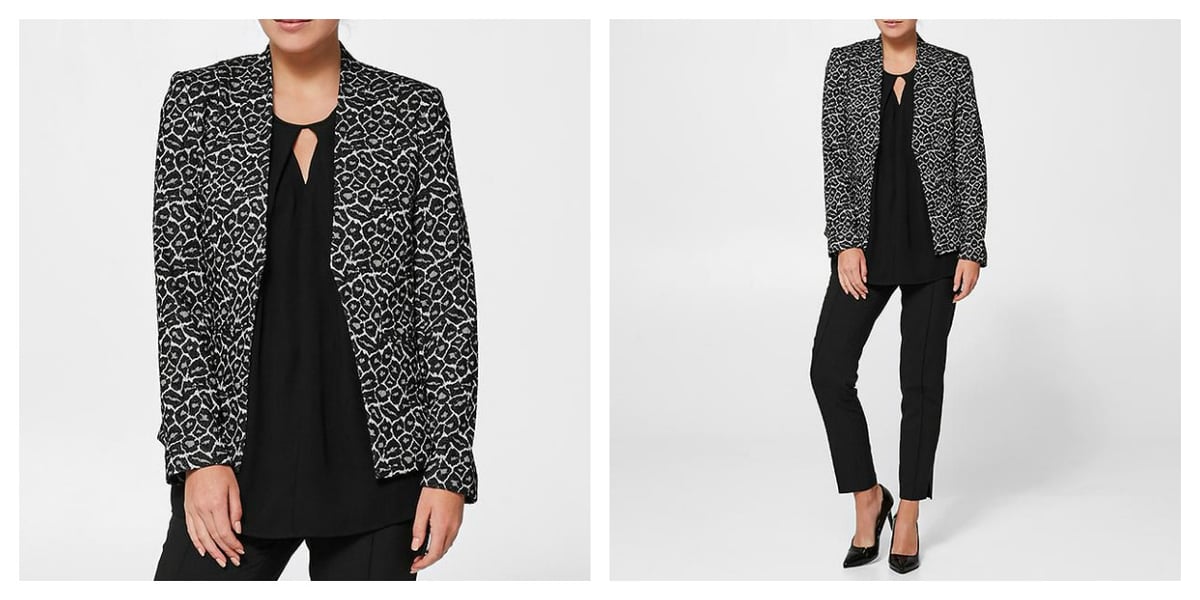 River Island Plus 3/4 Sleeve Blazer available from ASOS, $107.37.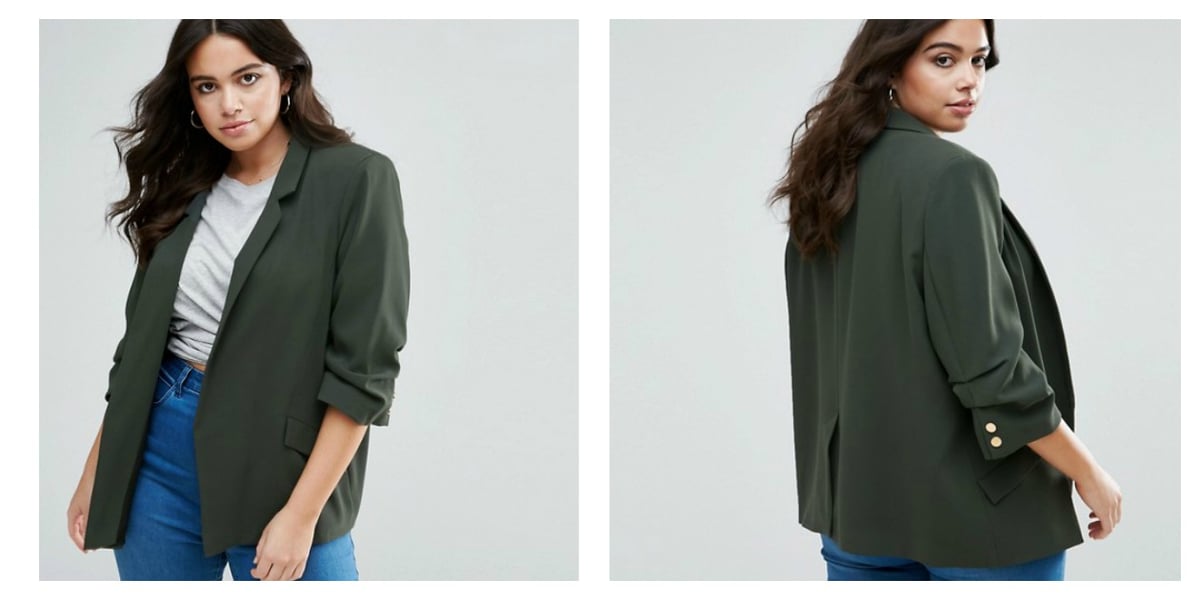 Miss Selfridge Sequin Blazer available from ASOS, $42.95.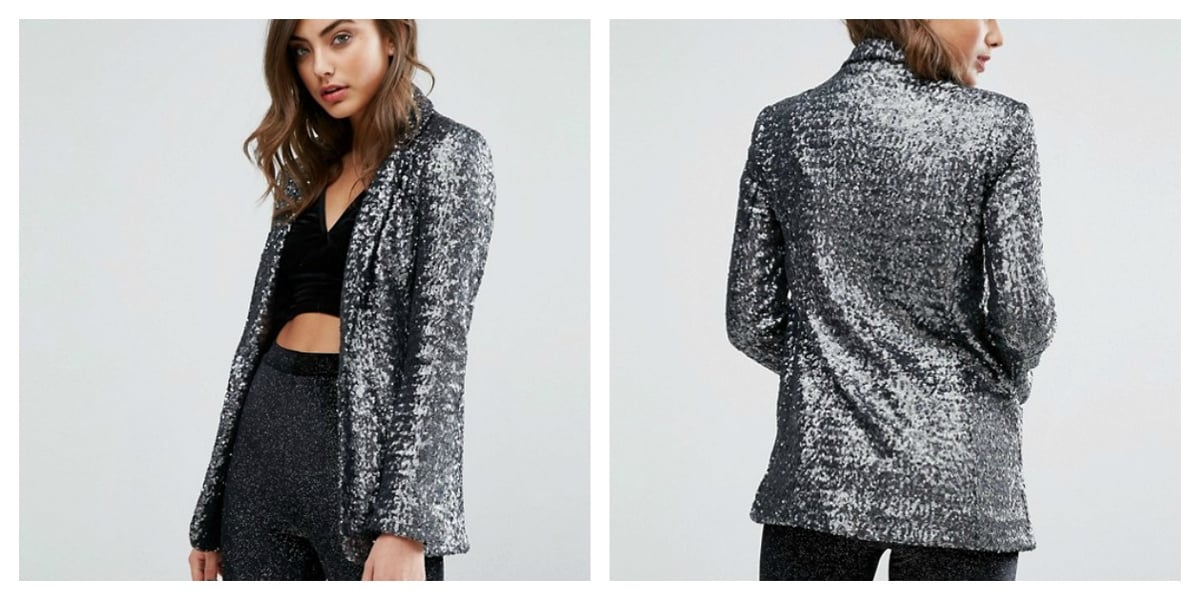 Bardot Tailored Blazer, $139.99.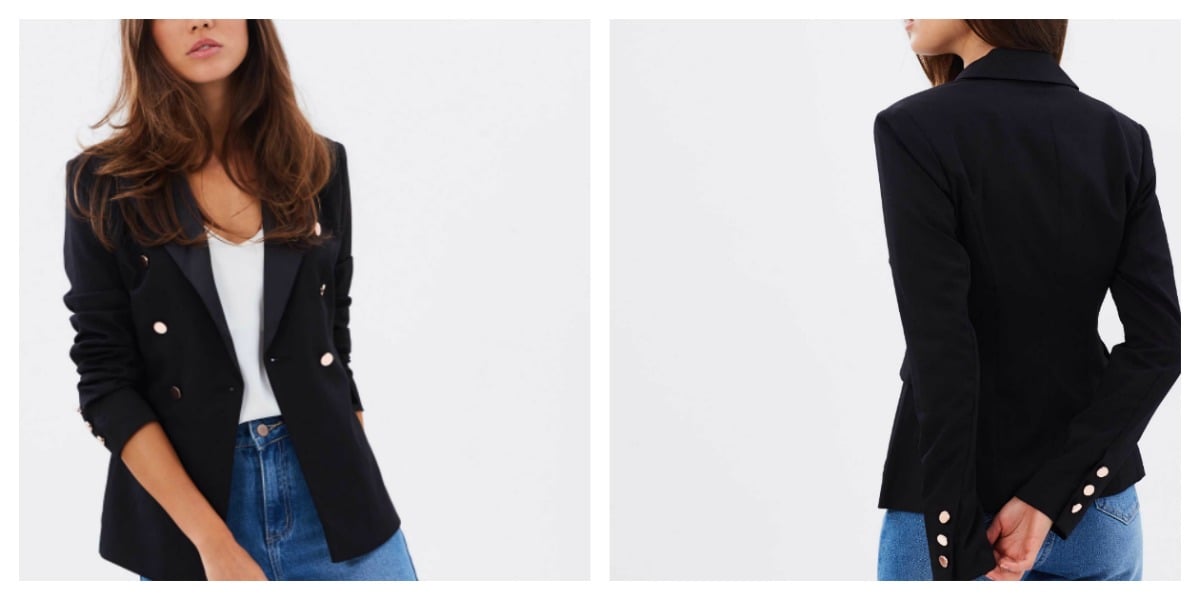 Will you be jumping on the blazer trend?
To read more from Edwina Carr Barraclough, you can follow her on Facebook here.