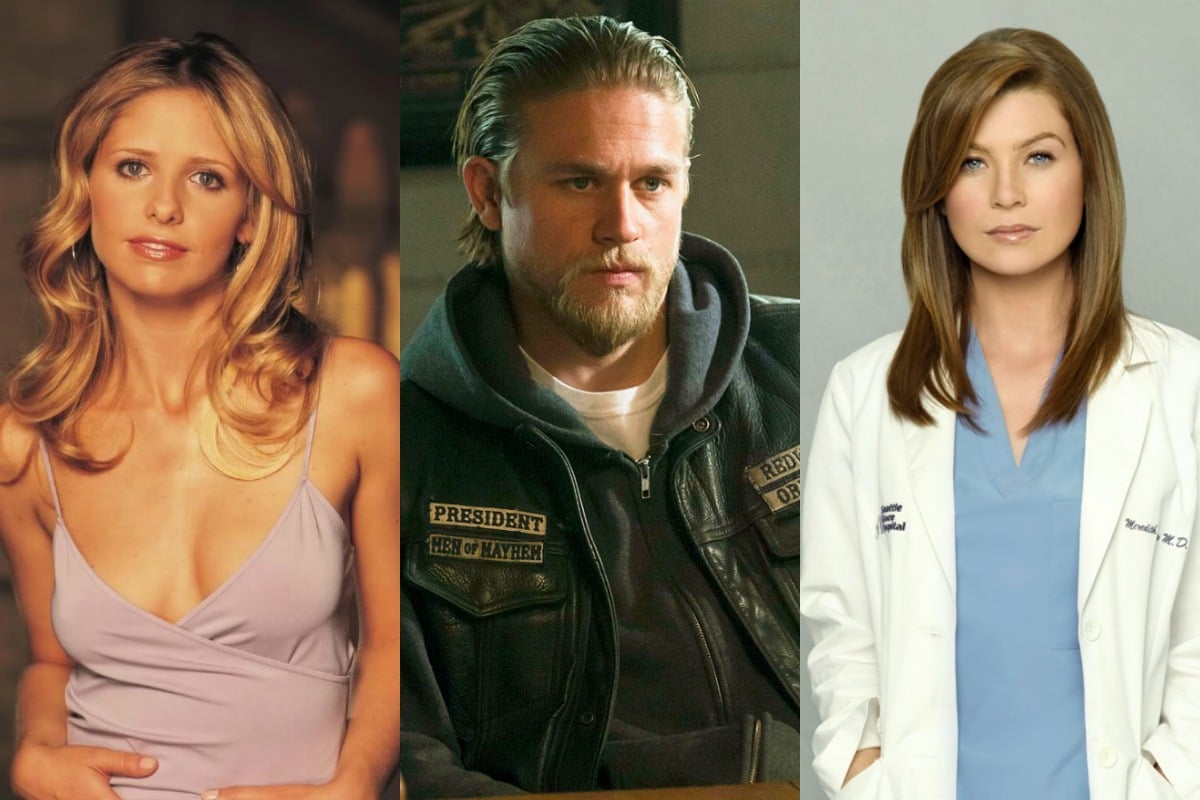 I'm not kidding around when I say that the world just got a whole lot more exciting.
In a stupendous turn of events, five of the best cult TV shows of all time are going to be available to stream on Stan from today.
From a gripping and violent drama, to a beloved rom-com and the most heroic series to ever grace our eyes, here are all the classic new shows coming to Stan, just for your binge-watching pleasure.
Sons of Anarchy is the ultimate ride-or-die TV show.
Centering around the drama of a Northern California motorcycle gang who deals in everything from illegal gun-running to drug trading, Sons of Anarchy is very much an action-packed and beautifully brutal TV series.
The show followed Jackson "Jax" Teller (played by Charlie Hunnam) as he navigated his family life and his obligations to the gang across seven seasons of epic storytelling.
Along with the (at times quite blood-thirsty) action scenes of the show, Sons of Anarchy is very much a story about families and the loyalty, betrayal and redemption that comes from their complicated dynamics.
There's so much to love about the ultimate romantic-comedy-in-reverse series that is How I Met Your Mother.
Ultimately, the entire series is framed around the love life of  New York-based architect Ted Mosby (played by Josh Radnor), who narrates the story of how he met the mother of his children across nine laughter-inducing seasons.
One of the reasons why How I Met Your Mother is one of the most rewatchable shows in the television universe (trust me, I've watched it through at least five times) is that it boasts one of the best ensembles to ever frequent the small screen.
The real heart of How I Met Your Mother is the intense and loving bond between Ted and his gang of best friends Marshall Eriksen (Jason Segel), Lily Aldrin (Alyson Hannigan), Barney Stinson (Neil Patrick Harris), and Robin Scherbatsky (Cobie Smulders).
How I Met Your Mother is one of those shows that is endlessly quotable and still has an intense cult following to this day, there is still intense debate around the finale. So if you are looking for a comfort watch to lift your mood, this is it.