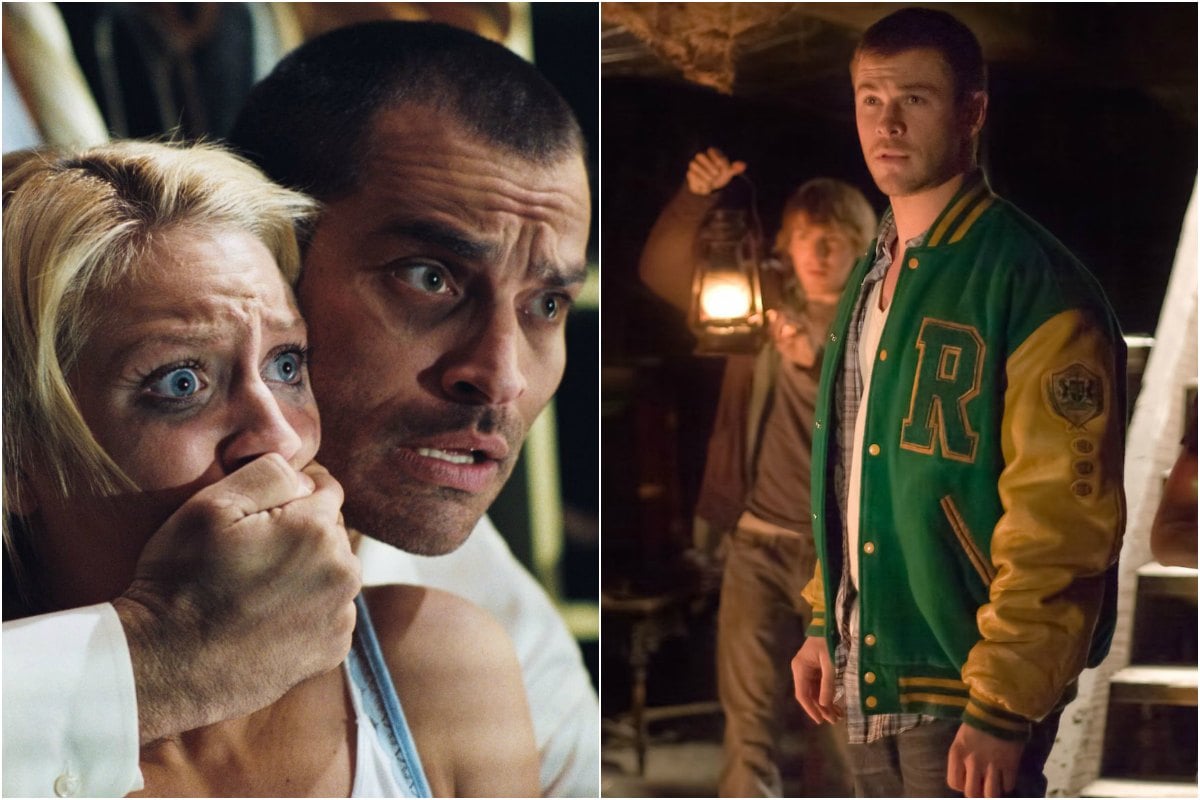 While an actual global pandemic rages on outside our homes, maybe your preference is to take the edge off with a horror film.
An odd choice maybe, but hey, each to their own distraction technique.
To help, we've curated our 13 scariest and most gripping movies that'll satiate even the biggest horror film buff. From end-of-the-world scenarios to haunted spirits and bloodthirsty cults, we'd like to think we've got something for everyone.
All you have to do is hit play.
This is what astrological signs are like in social isolation. Cancers, please put down those scissors. You do not need a fringe. Post continues below.
1. 2012.
Where can I watch it? Netflix.
Remember for a hot second in 2012 when we thought the world was going to end? The Mayan calendar may have been involved.
The film imagines what it would be like if that were to actually happen, and in this case, a global string of cataclysmic disasters is objectively worse than a global pandemic.