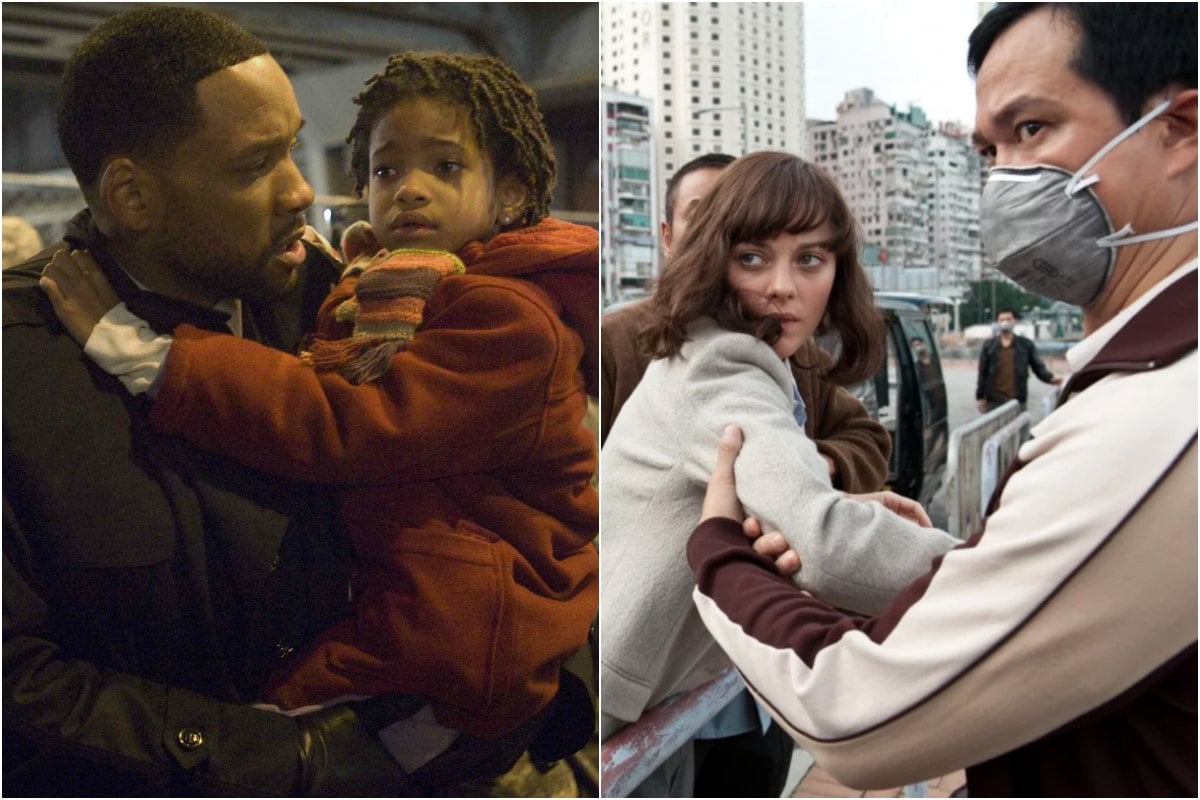 As news of the coronavirus pandemic intensifies, two camps of people have emerged.
There are those who are taking comfort in feel-good films and TV shows and the people who are bingeing movies about viruses and pandemics.
An odd choice maybe, but as long as you're staying safely indoors, well then… you do you.
According to Warner Bros, their second most in-demand film right now is the 2011 film Contagion. While it's being bested by the Harry Potter franchise (go figure), it's still leapt ahead of its 270th position from December 2019.
Watch the trailer for Contagion here. Post continues below.
In most cases, these pandemic films are about scenarios much more dire than our current situation and it's a way to seemingly educate and entertain ourselves at the same time.
So, if watching people overcome viral outbreaks and mass civilisation-ending pandemics is your cup of tea, here are 13 virus-related films to temper your thirst.
Contagion
Where can I watch this? Youtube and Google Play.
Contagion has been very popular over the past few weeks.
The virus in Contagion was thought to have started through bats. It spreads from Hong Kong to the US, terrorising communities and causing mass panic, as scientists and government officials race to find a vaccine.
Marion Cotillard, Matt Damon, Jude Law, Gwyneth Paltrow and Kate Winslet star in this pandemic film.