There's only one type of wedding we get excited about more than our own: a celebrity one.
It's the perfect opportunity to gush over styling, details, dresses – and of course, get some serious inspiration for our own big day.
So if you're stuck on your wedding dress or not sure exactly what you're looking for, let some of our favourite celebrities inspire you.
1. Kate Middleton
Talk about iconic. Middleton's Alexander McQueen gown launched a million copies (at least!) after her 2011 wedding to Prince William, and six years later it's still one of the most requested gown styles from brides to be.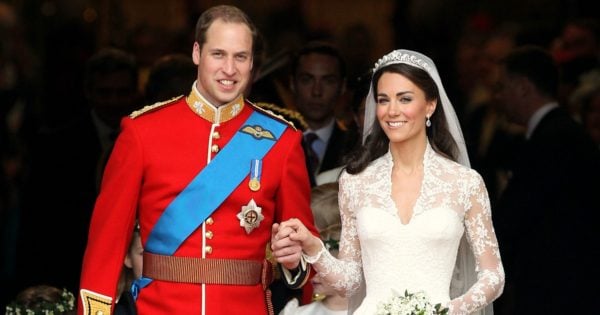 2. Nicky Hilton.
33-year-old heiress Nicky Hilton channelled Grace Kelly in 2015, wearing a $77,000 custom Maison Valentino creation for her nuptials to James Rothschild.
The wedding ceremony was held in the gardens of Kensington Palace, which was the perfect setting for such a regal gown.
3. Portia De Rossi and Ellen Degeneres.
After three years of dating, possibly our favourite wedding outfit duo of all time came into being - a backless ballgown for actress Portia De Rossi, and a softly tailored three-piece suit for comedian and talk show host Ellen Degeneres.
As you can see, it was perfection. (Post continues after gallery.)
Celebrity wedding dresses.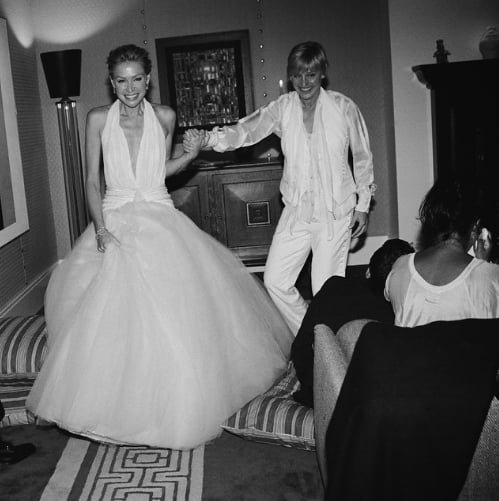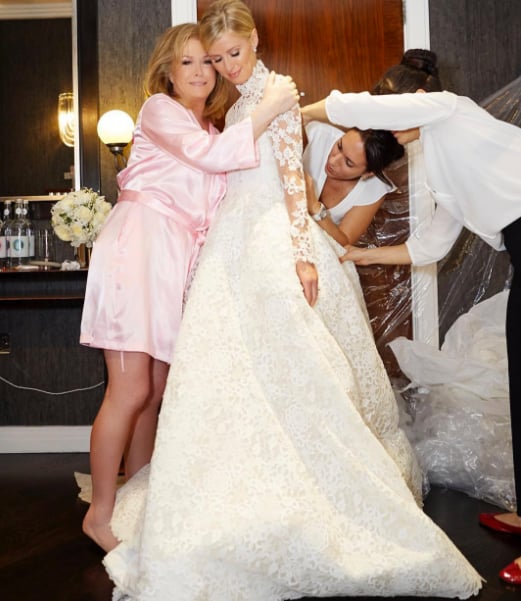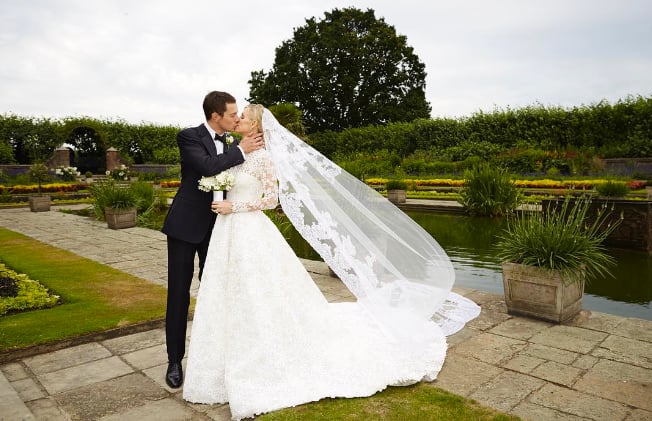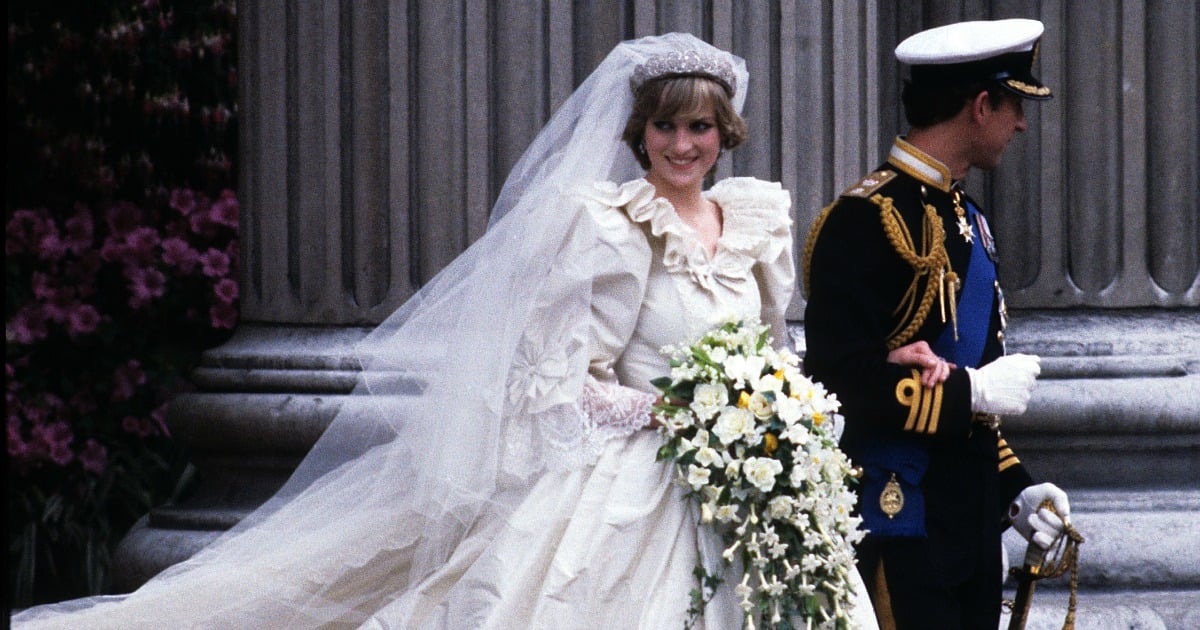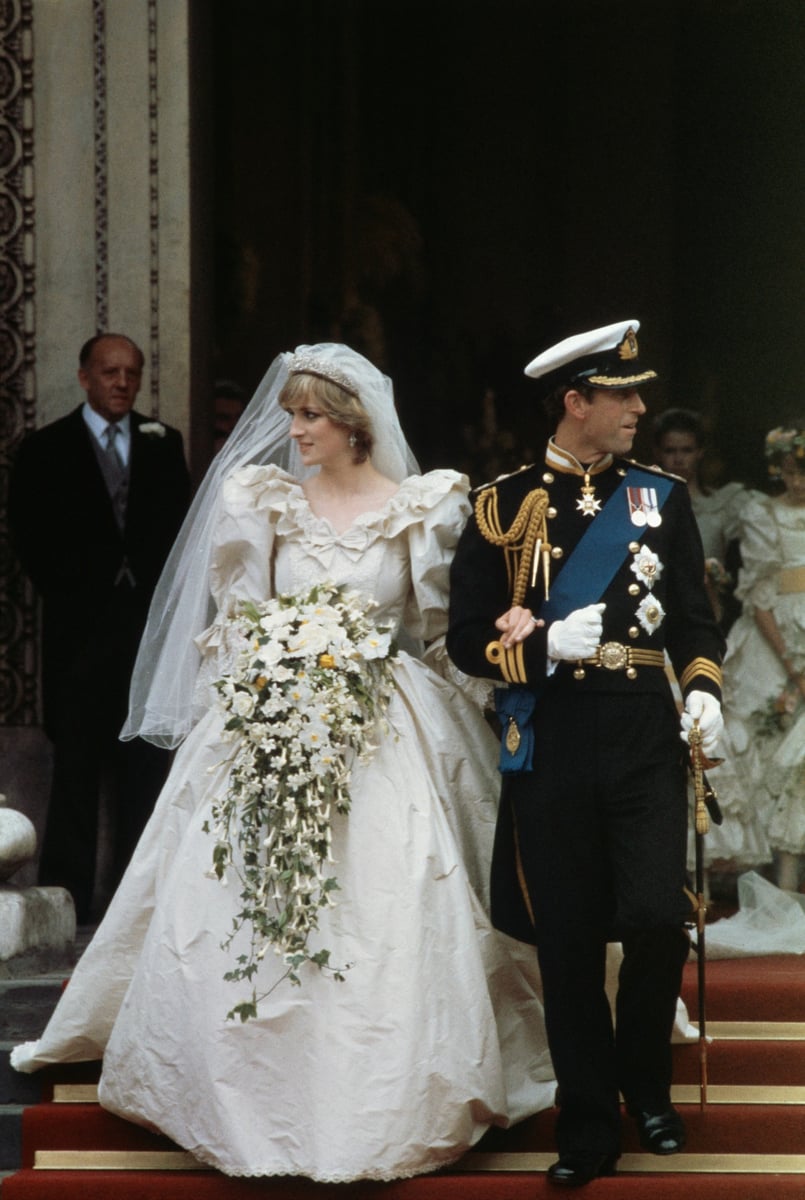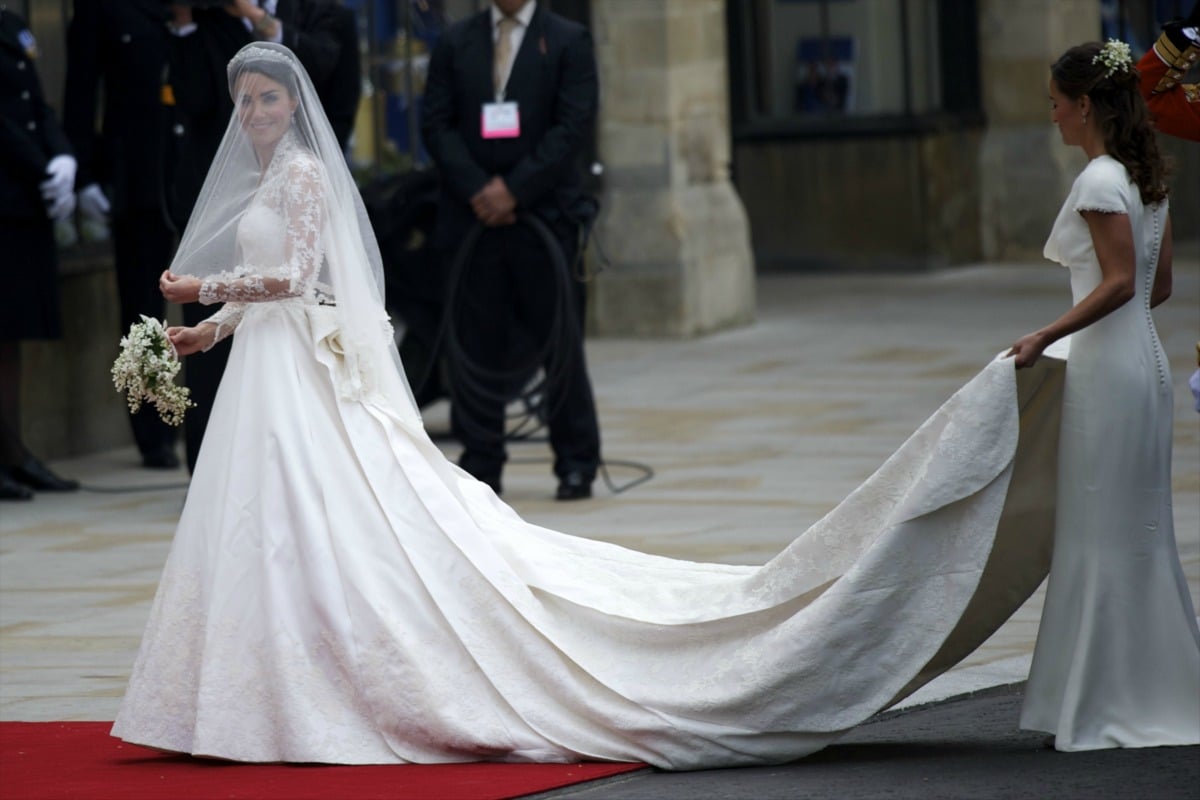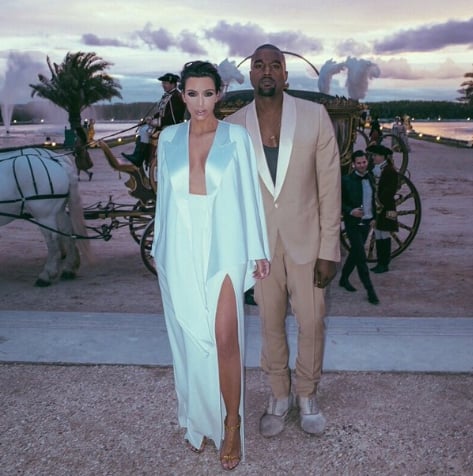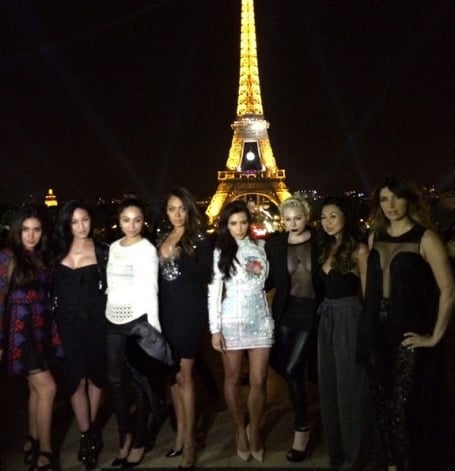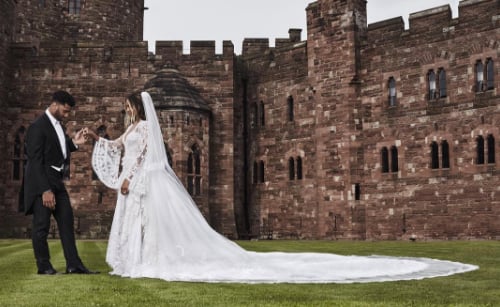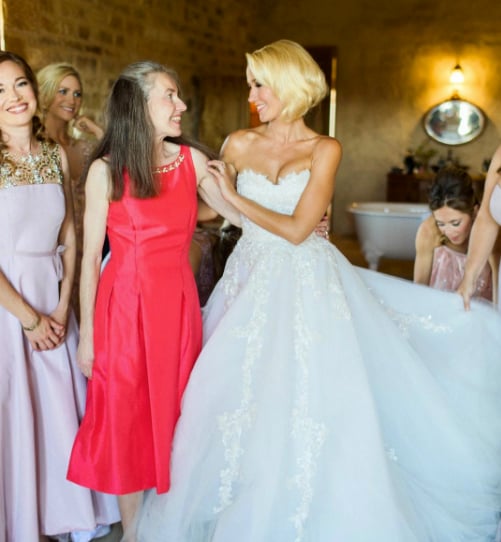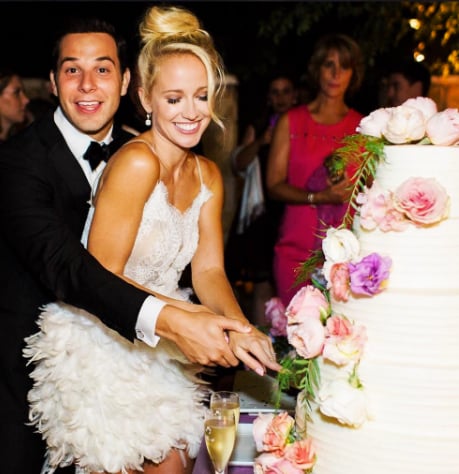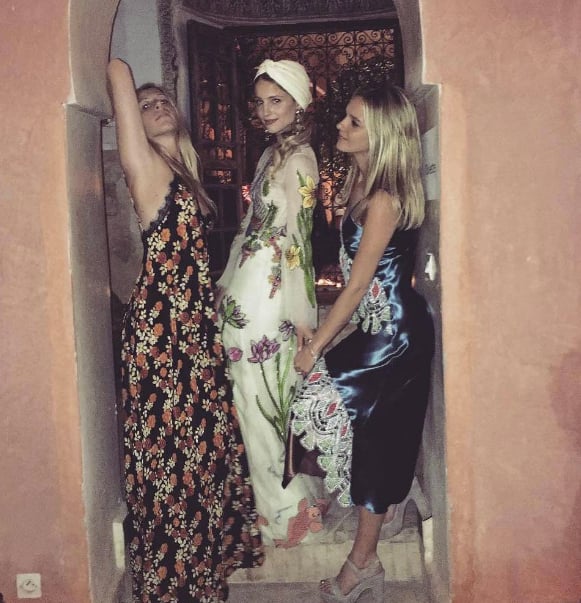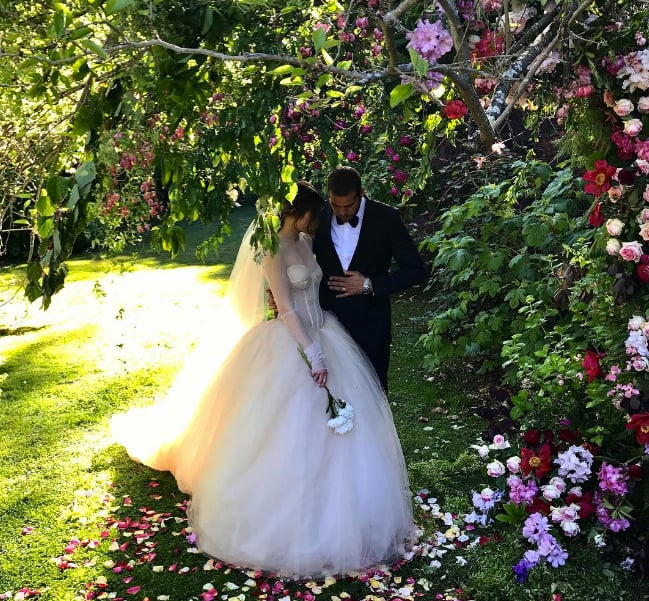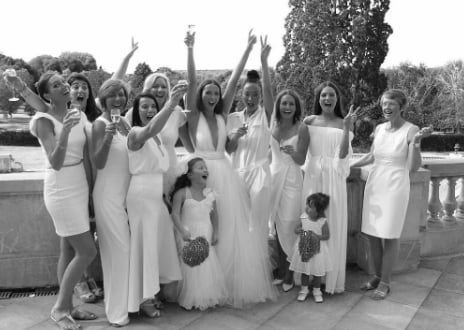 4. Gwen Stefani
When marrying her now ex-husband Gavin Rossdale in 2002, pop superstar Gwen Stefani rocked a partially pink John Galliano for Dior gown; owning the dip-dye trend before it was even a trend.
But then again, it is Gwen Stefani, so we shouldn't be surprised.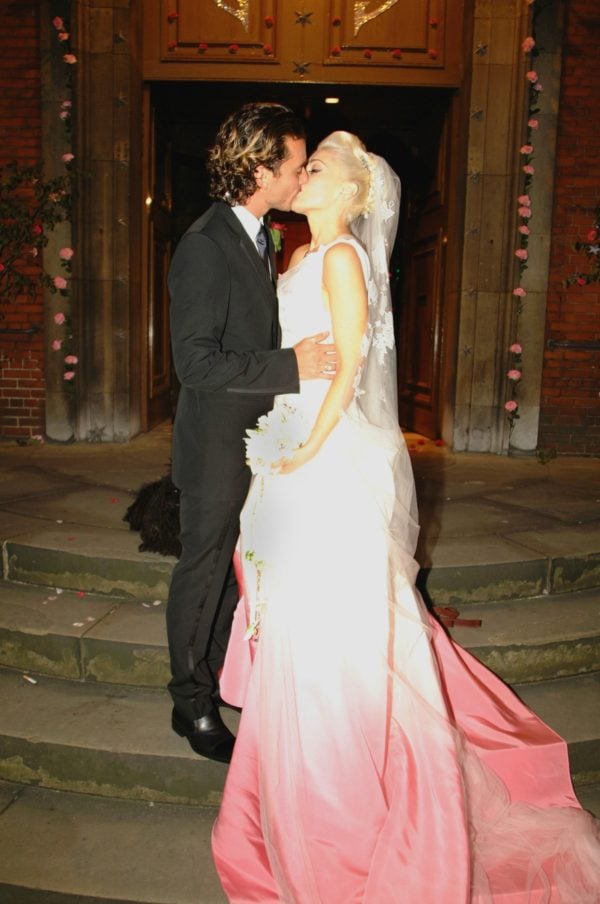 Image: Getty
5. Lady Diana Spencer
Probably a little puffier than most of us would want these days, but in 1981 this wedding dress was IT. And while it holds more fabric than most stores do, it's still beautiful to look at.
LISTEN: Mamamia Out Loud consider the old and new traditions of weddings. Post continues... 
6. Ciara
The singer's 2016 wedding to Russell Wilson was the stuff of childhood fairytale and Pinterest dreams. But it was her custom-made lacy-chic-boho dress by Roberto Cavalli that really took things to another level.
7. Audrina Partridge
When tying the knot to her beau, Corey Bohan, The Hills star Audrina Patridge not only wore a gorgeous boho gown, but also gave a nod to her partner's home country, by selecting Australian label Pallas Couture as her designers.
8. Anna Camp
For her 2016 wedding to fellow actor Skylar Astin, True Blood and Mad Men actress Anna Camp went OTT in the very best way, ensuring her day was the stuff of princess dreams.
9. Dianna Agron.
In addition to her inimitable Valentino wedding gown, Glee actress Dianna Agron took her guests across the seas, marrying Mumford & Sons bassist Winston Marshall in Morocco.
10. Jesinta Campbell
Good lord. If the secrecy of model Jesinta Campbell's wedding to AFL star Buddy Franklin wasn't enough to get us wanting more, her bespoke Vera Wang gown of a traditional bustier and sheer sleeves truly tipped our fan-girling over the edge.
11. Kim Kardashian.
Never doing things by halves, reality television queen Kim Kardashian spared no expense for her third wedding, marrying rapper Kanye West in 2014.
The nuptials were celebrated through a week of wedding events celebrated across multiple European cities, and included gowns from Balmain, Givenchy and Valentino.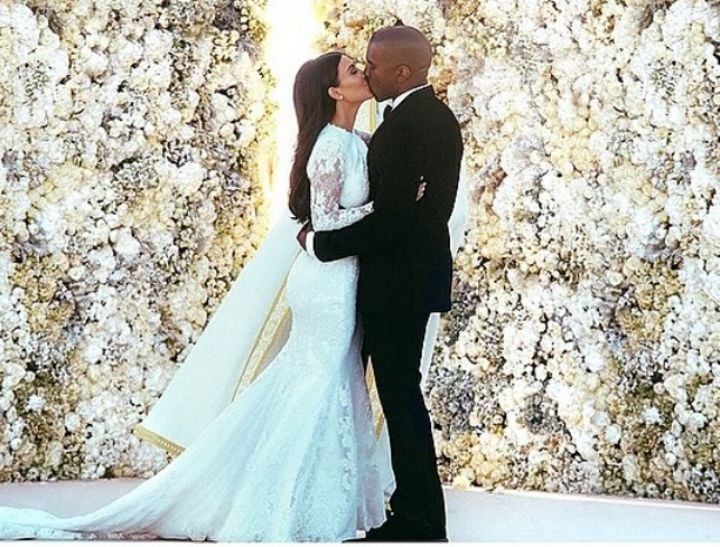 12. Ricki-Lee Coulter.
One word: Stunning.
Which is your favourite?