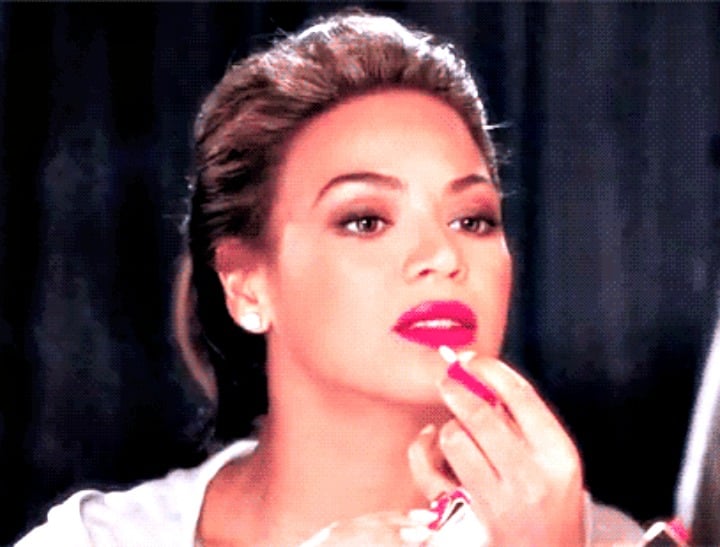 The average woman owns a cabinet-bursting 65 different beauty products – but a fifth of these products are never opened, and less than one in six are used every day.
But don't panic – it IS possible to get the same glowy-faced results using fewer products.
How? With this capsule wardrobe of beauty essentials. Yep – these are the only six items everyone needs in their beauty cabinet.
1. A night cream and rose hip oil that lets you wake up looking better.
The great thing about using a night cream is that it's the one time you can pop on a product, forget about it for eight hours and let it do its thing without any touch-ups or mirror checks. Night-time is also when our cells go crazy (good crazy) to repair the damage they've endured during the day, i.e. from UV. Your blood vessels dilate, giving nutrients and oxygen a toll-free road to your skin – so there's no better time to 'feed' it.
After cleansing, massage Natural Instinct Restoring Night Cream into your face and neck because it's plant-derived, it's free from over 400 potentially harmful chemicals (such as toxic sulphates, petrochemicals and parabens), instead of using natural oils and antioxidants to hydrate skin for 12 hours (i.e. longer than you will even be asleep for). And hydrated skin is happier skin – smoother, brighter, and with fewer fine lines. It's enough to make you look forward to getting out of bed (almost).
Rose hip oil reduces the signs of ageing and assists skin renewal, so if you are really worried about those fine lines it's a great partner to your night cream.
2. A cleanser that doesn't dry you out.
Cleansers mean well, but sometimes they lead you astray by stripping your face's natural oils. If your skin immediately feels dry, squeaky or taut, then you know your cleanser has gone too far.