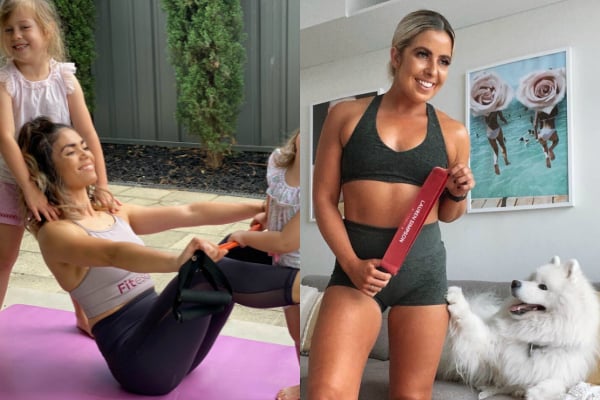 When we all found out we'd be spending our time at home for the foreseeable future, toilet paper wasn't the only thing people stocked up on.
They also bought all the exercise dumbbells. Literally, you can't find an affordable set of dumbbells anywhere right now.
If you're keen to workout from home and body weight exercises are a bit boring, never fear.
You can still buy a humble resistance band from so many places on the internet.
WATCH: Sam Wood shares his favourite ab exercises you can do in front of the TV. Post continues after video.
Resistance bands are the most underrated pieces of exercise equipment out there. Clearly, because they're still in stock at most retailers.
Whether you choose a tube band with handles or a stretchy loop band (or both), resistance bands might not look like much but, gee, they bloody burn once you start using them.
You can find bands on their own, or in a set of bands with different strengths, and they're also fairly affordable.