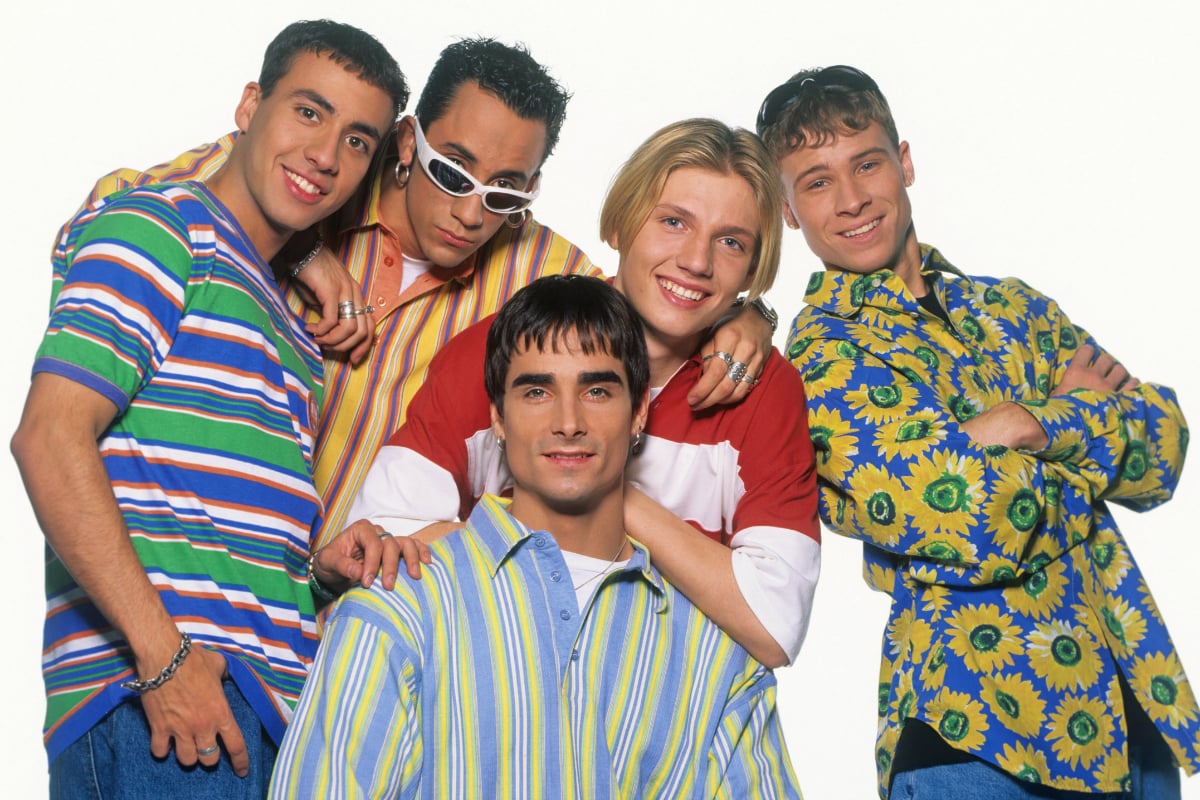 Ah, the '90s. T'was a simpler albeit far less convenient time. A time of Discmans and So Fresh CDs, posters torn out of tiny pop magazines and Blu Tacked onto bedroom walls.
A time that gave us fashion we'd rather forget (overalls, anyone?), but music that will be stuck in our heads forever. Few artists represent that little slice of history better than The Backstreet Boys.
Twenty-six years after they first formed, the world's highest-selling boy band (100 million records) are planning their latest lap around the world. The 2019 DNA world tour will close in Australia in May 2020, and tickets are due on sale on September 23 (Brisbane, Sydney, Melbourne and Perth).
In the meantime, let's take a moment to reflect on where those two-and-a-half decades went.
For more entertainment news, snack on your daily helping of The Spill.


The Backstreet Boys: an origin story.
The Backstreet Boys were friends first. Yes, they were thrust together by producers to manufacture a group with broad commercial appeal, but before all that… Howie Dorough, AJ McLean and Nick Carter were just a humble trio of Florida teens who realised they could harmonise.
Kentucky boy Kevin Richardson was tacked on in 1990. But their true beginnings came in 1992 when millionaire producer, Lou Pearlman, placed an ad in the Orlando Sentinel newspaper inviting singers to audition for a new group. (Pearlman went on create *NSYNC, Take 5 and Aaron Carter.)
According to Vanity Fair, dozens of teenage boys auditioned at Pearlman's home, and AJ was the first cast. "Eventually, in January 1993, Pearlman held an open casting call in which hundreds of young performers danced and sang at his blimp hangar in Kissimmee, south of Orlando."
The other three were also signed off by Pearlman. Although Howie nearly missed out by virtue of the fact that he auditioned under a stage name, Tony Denetti. Having not heard back after his original audition, a new agent encouraged him to try again two months later: "I went to this place… they were like, 'Tony! Oh my God, we lost your picture. We were trying to find a Tony Denetti in the phone book," he told Popcrush.