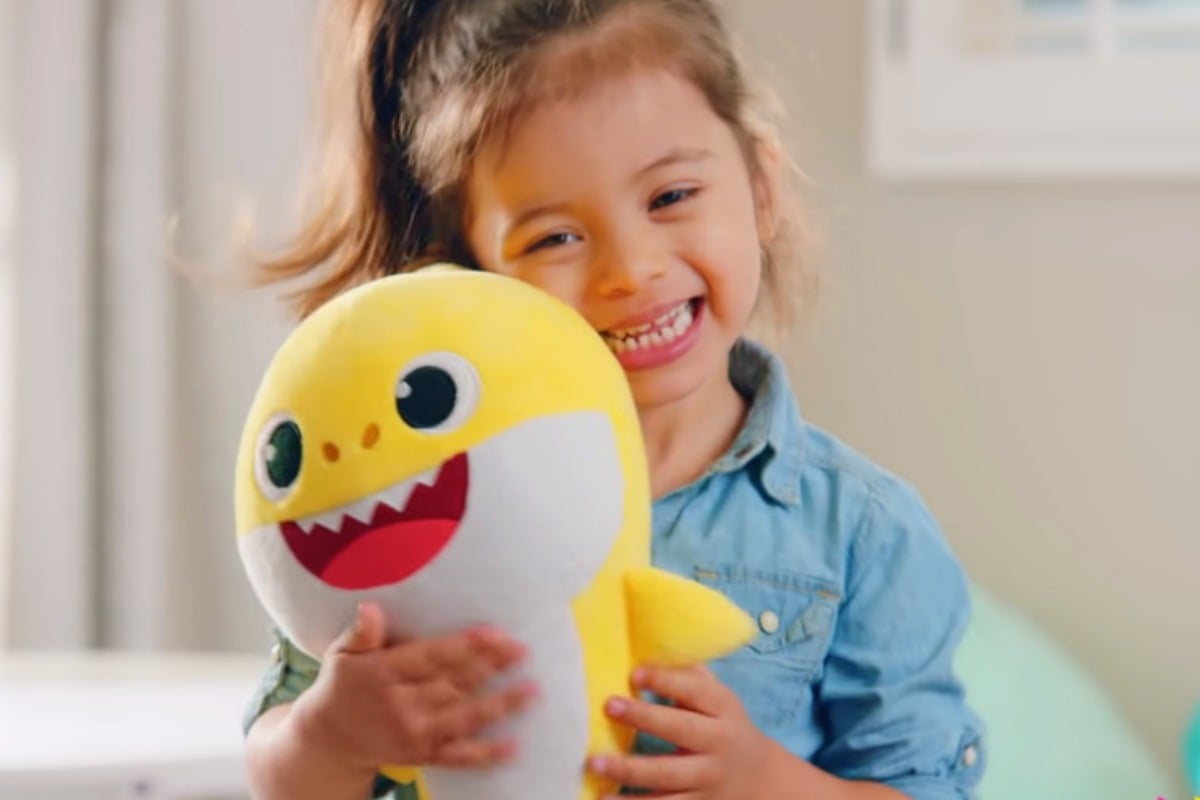 If the words "baby shark" don't make you automatically sing "doo doo doo doo doo doo", then we're not entirely sure where you have been.
The incredibly contagious and utterly annoying 'Baby Shark' song went viral early this year, and exactly none of us have recovered from it. Kids are still singing it in the bath, in the car, at dinner, when they should be sleeping, and when they're asleep.
Unfortunately, no cure for 'Baby Shark disease' has been found: in fact, the phenomenon is about to reach pandemic proportions.
In *breaking news*, we need to issue a warning that baby shark soft toys which sing the song are now available.
Yes, you read that right. Please accept our apologies, because we know you have already suffered enough.
Toymaker WowWee – the company that also make the popular Fingerlings toys – has released a range of sharks for the Korean group PinkFong, who created the viral melody.
As the song goes, there's Mummy Shark, Daddy Shark and Baby Shark. They're available for pre-order on Amazon from $49.99 – $69.99.
And from there, it's just one tummy squeeze and the universe's least-favourite song will be music – ahem – to everyone's ears.
But wait, there's more.
You can also purchase the stackable cube sets for $36.99 – and yes, they also sing on squeeze.
Look, we know some/many/all of you will find this news somewhat disheartening. You (foolishly) hoped the song would go away. You (foolishly) feel you've been a great parent all year and believe you deserve some "doo doo doo doo doo doo" free time.