//
Oh dear. That is going to be one frosty wedding night.
Removing a bride's garter with your teeth is a bizarre tradition in the first place, especially considering the fact that at many weddings, the room is made up of all your friends, colleagues and family. Your new husband has his head up your dress in front of your 89-year-old Nanna and kindy teacher Mrs Graham.
But someone posted a video over on Reddit that takes the discomfort to a whole new level. Somehow, this groom managed to make the event even more awkward. He made an absolute SPECTACLE of himself attempting the removal while completely BLOTTO.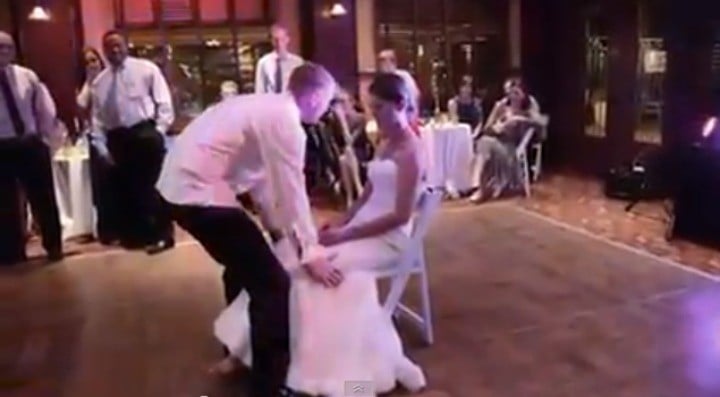 Legitimately. Falling over drunk. It's safe to safe there would be no headboard shaking in this honeymoon suit. Partly due to hubby's extreme inebriation, and partly due to the fact that you can all but see the steam coming out of the bride's ears.