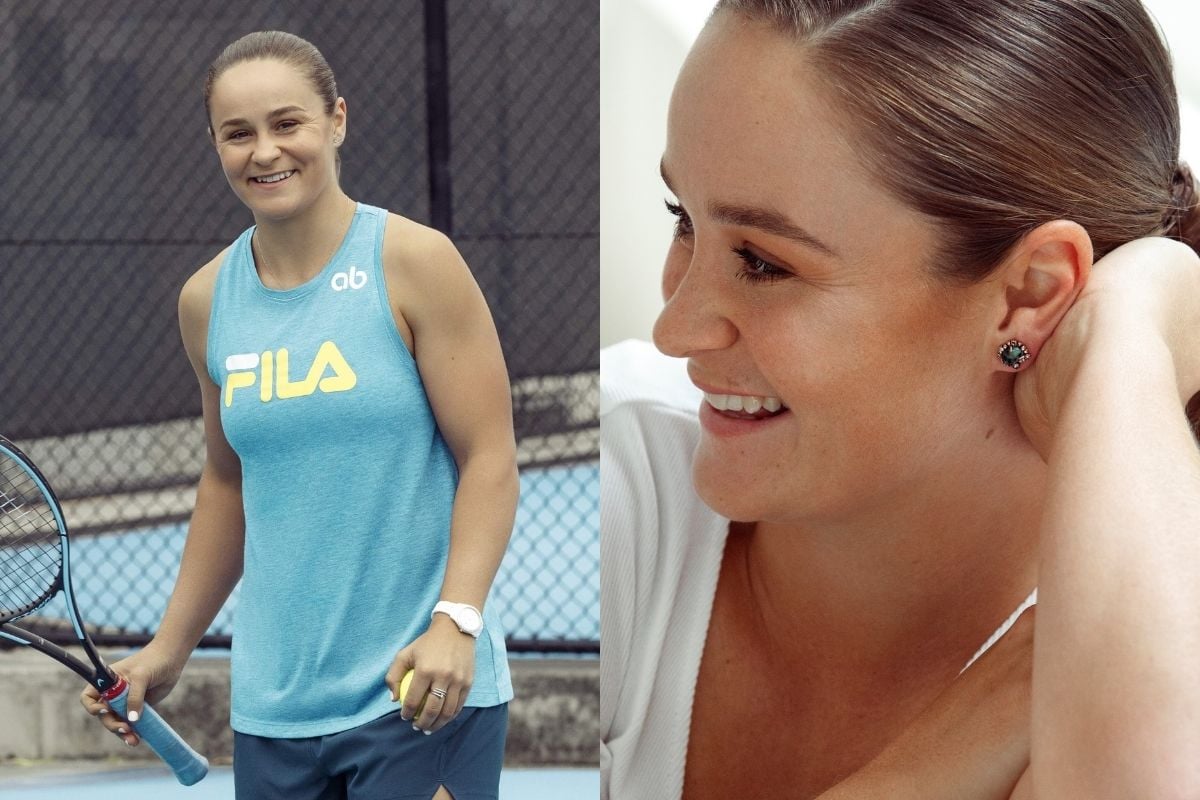 What I Put On My Face is Mamamia's celebrity beauty series that takes you inside the beauty cabinets of some of Australia's most influential people.
This week, we speak to Ash Barty (!), the retired professional tennis player who really needs no introduction, but we'll give her one anyway, because it's bloody Ash Barty!
As the former world number one, she's only the second ever Australian female tennis pro to be ranked number one after fellow Indigenous Australian Evonne Goolagong Cawley. Here, the 25-year-old talks about her everyday skincare routine, as well as her daily health and wellness routine. Enjoy!
You don't have to be into tennis to know who Ashleigh 'Ash' Barty is. You don't even have to like sport. As one of Australia's most celebrated athletes, Ash is the kind of hero we can all be proud of.
As the country's highest-ranking tennis player, she's won three major tennis singles titles - the French Open (2019), Wimbledon (2021) and the Australian Open (2022). The proud Ngaragu woman was also named Young Australian of the Year in 2020, becoming a role model for Australian kids and the Indigenous community.
At only 25 years old, Ash has countless triumphs and achievements already under her belt - which made it all the more surprising when she recently made the shock announcement to retire. 
Watch: What does it take to be an Aussie sporting hero? Jessie Stephens investigates for Mamamia Out Loud. Post continues below.
We caught up with the sporting champion and the face of esmi Skin Minerals to ask about how her routine has changed, and take a pervy peek at absolutely everything in her beauty routine ('cause we're nosy like that).
Ash Barty's skincare routine.
"I have a fairly basic routine but it works well for me," Ash shares.
When it comes to her chief skincare concerns (we all have 'em), Ash said her main focus is on restoring and protecting her skin from a sports-heavy lifestyle.
"For the last few years, I have been travelling constantly and spent a lot of time on planes and in the sun so hydration and sun protection were my biggest concerns."